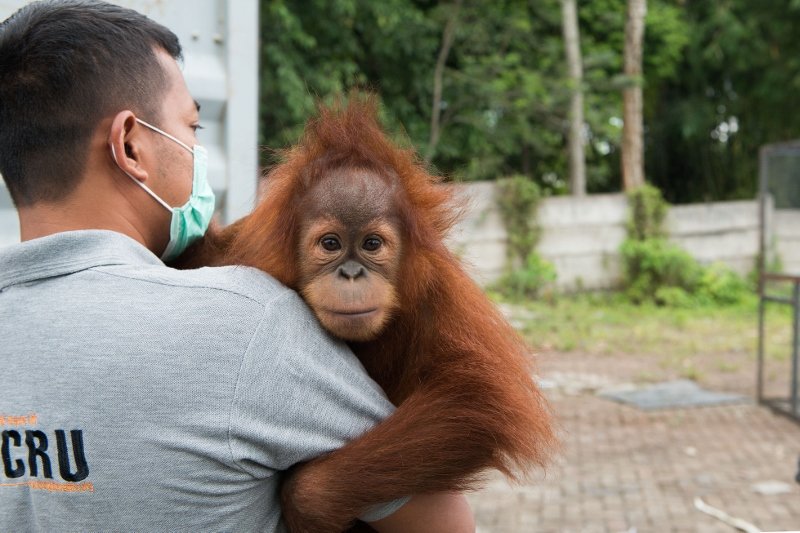 Please help the rescue team reach more orangutans in danger: We need to buy a new truck so that they can evacuate more orangutans from condemned forests and move them to safety.
As a supporter of this vital project, you know that Sumatran orangutans are Critically Endangered, and that forest destruction for farmlands and roads is happening on a massive scale in Sumatra. As a result, orangutans often become stranded in patches of forest, as the bulldozers clear the trees around them.
Thanks to your donations, the Human Orangutan Conflict Response Unit (HOCRU) is active on the frontline to evacuate orangutans from condemned forests, and transfer them to safe habitat, giving them a second chance at life in the wild.
The HOCRU team are desperately in need of a new rescue truck, so that they can respond quickly to reports of orangutans in danger, and transport them safely to protected forests.
The team do an incredible and very difficult job, and have already saved the lives of more than 65 orangutans. They are the only orangutan rescue team in Sumatra, and cover a huge area, and they need your support to reach more orangutans who need their help.
We have already raised 85% of the funds we need to purchase a new vehicle. All donations to this project via GlobalGiving between now and the end of August will go towards our appeal. Please help, every donation gets us closer to our target and is so appreciated.