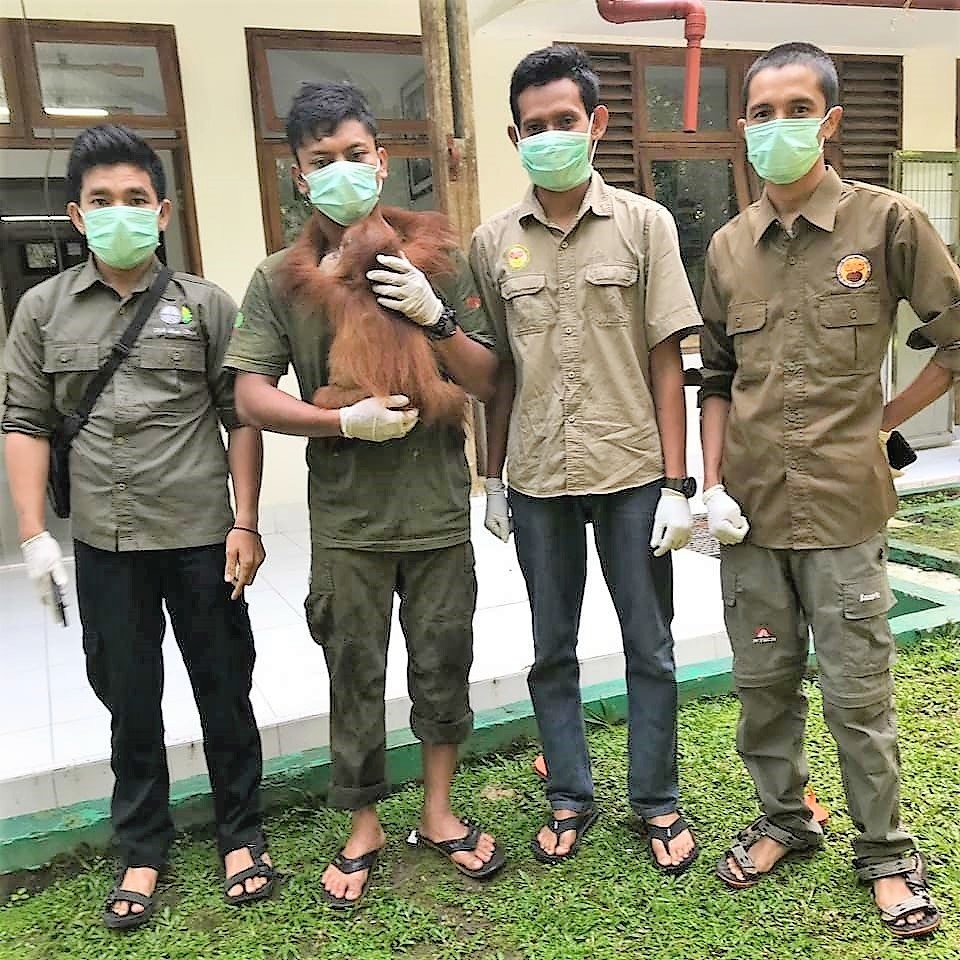 Though 2019 has barely begun, the orangutan rescue team has already been busy, evacuating three orangutans within the first few weeks of the year. The first, on 19th January, was a 30 year old male who had become stranded in an oil palm plantation in South Aceh. The orangutan, later named Poben, was found to be in good health by the team's vet, Dr Jenny, and was released the same day in Singkil Swamp Wildlife Reserve.
The next two rescues were both of infant orangutans, rescued just a day apart. Sapto, rescued on 22nd January, had been kept in a small, dirty chicken cage for six months. He was also fed inappropriate domestic food items like rice - a far cry from the nutrition he would get living with his mother in the wild. Sapto is estimated to be around two years old, and is now beginning his rehabilitation at the SOCP quarantine centre.
On 23rd January, the team was alerted to another male baby orangutan being kept as a pet. They travelled to a village in East Aceh to speak to the people keeping the baby and explain why this is illegal. Then, in collaboration with local authorities and police, they evacuated the baby to the SOCP quarantine centre to join Sapto and the other rescued orangutans being treated there. Now named Adij, the baby is also estimated to be around two years old.
As Poben, Sapto and Adij begin their new lives, the rescue team has returned to monitoring orangutans in potentially dangerous situations. At any moment, the phone could ring - another call asking them to cross the country to save an orangutan's life. We are so grateful for their dedication - and for the donations you make, which allow their work to continue. Thank you.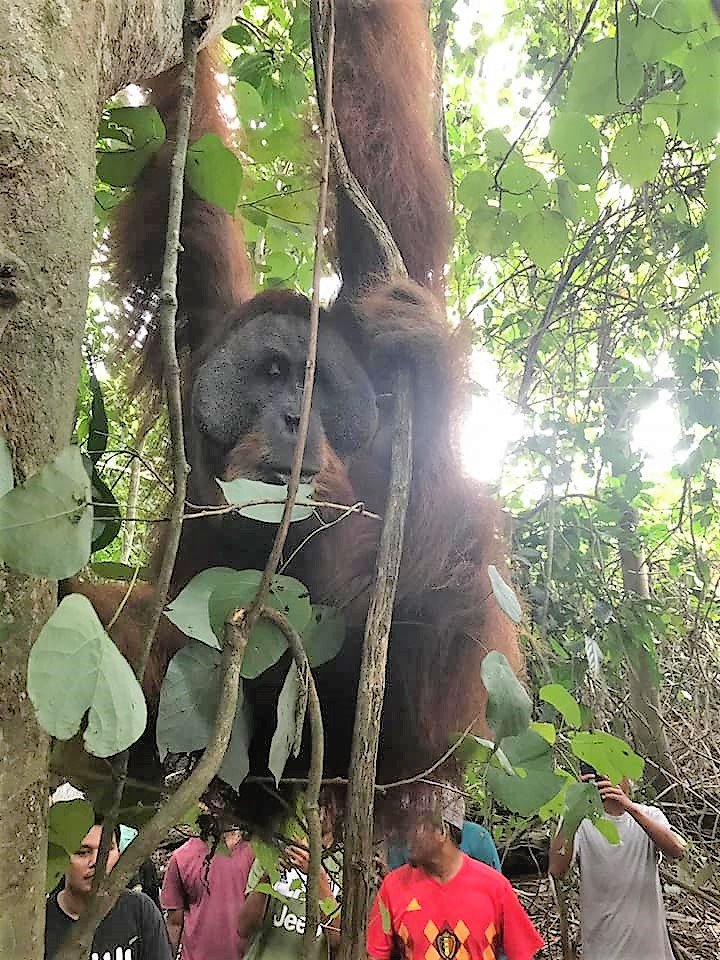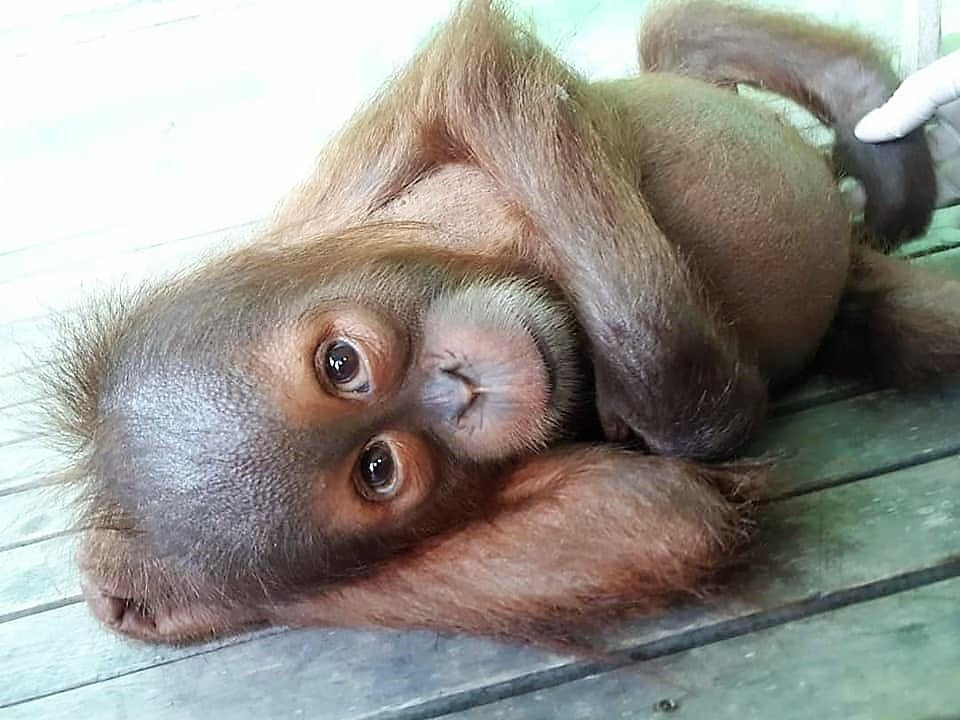 Links: