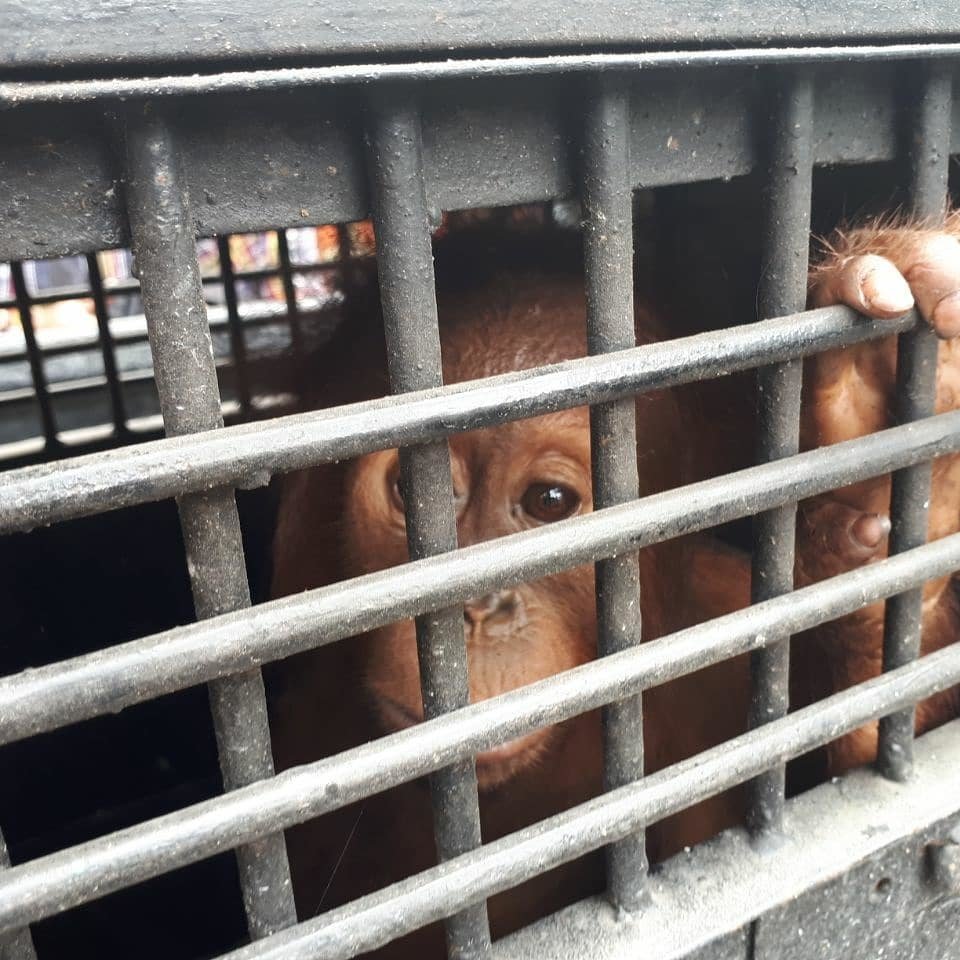 Recent Orangutan Rescues
In the last two months, we have safely evacuated 5 orangutans. Two were babies rescued from a cage and the other three were older orangutans who needed to be moved to a safer patch of forest.
The baby was a 2 year old boy. In February, the HOCRU team were called to the village of Suka Rimbun village, Ketambe sub-district, Southeast Aceh by a local resident. They interviewed a local man called Darmin and he eventually handed over a young orangutan to Aceh BKSDA in Kutacane Resort. As this orphan had always been kept in captivity, he was transferred to the SOCP rehabilitation centre in Batu M'Belin.
In March, a female orangutan was found in a local plantation in Sumber Waras sub-village, Sei Serdang village, Batang Serangan subdistrict, Langkat district of North Sumatra province. A joint team consists of OIC HOCRU team, Gunung Leuser National Park authority and North Sumatran BBKSDA worked together to move her. Based on the physical check-up, the vet found two air rifle bullets in her cheek and chest. She was estimated to be 14 years old. She was directly translocated into Leuser forest area, after having passed the health checks of the vet.
Another female was reported in Sei Musam village in Langkat, North Sumatra. The team worked with the Wildlife Conservation Society, Gunung Leuser National Park authority, and the North Sumatra BBKSDA. Together, they evacuated a severely injured female orangutan, age 14. She was found with broken and infected fingers as well 2 air rifle bullets within her body. The orangutan was transferred to the SOCP quarantine centre to start the rehabilitation process.
On 16th of March 2018, team received a report from our partner organization, FKL, about an infant orangutan kept by a local resident in Peunaron village, East Aceh district. The HOCRU team visited the village and rescued an infant orangutan, age two. His condition was malnourished, so he was send to SOCP quarantine centre to undertake the rehabilitation process.
Another recent rescue was conducted on Friday, March 13th, 2018. The joint team rescued an adult male orangutan from an oil palm plantation In Oboh village, Rundeng Sub-district of Subussalam city - Aceh province. He was found wandering around an oil palm plantation owned by local resident. Following a physical check-up, he was stated healthy and translocated to Rawa Singkil Wildlife Reserve on the same day. It is an indication of the progress the team is making that HOCRU were called, rather than the orangutan being shot at to frighten him off.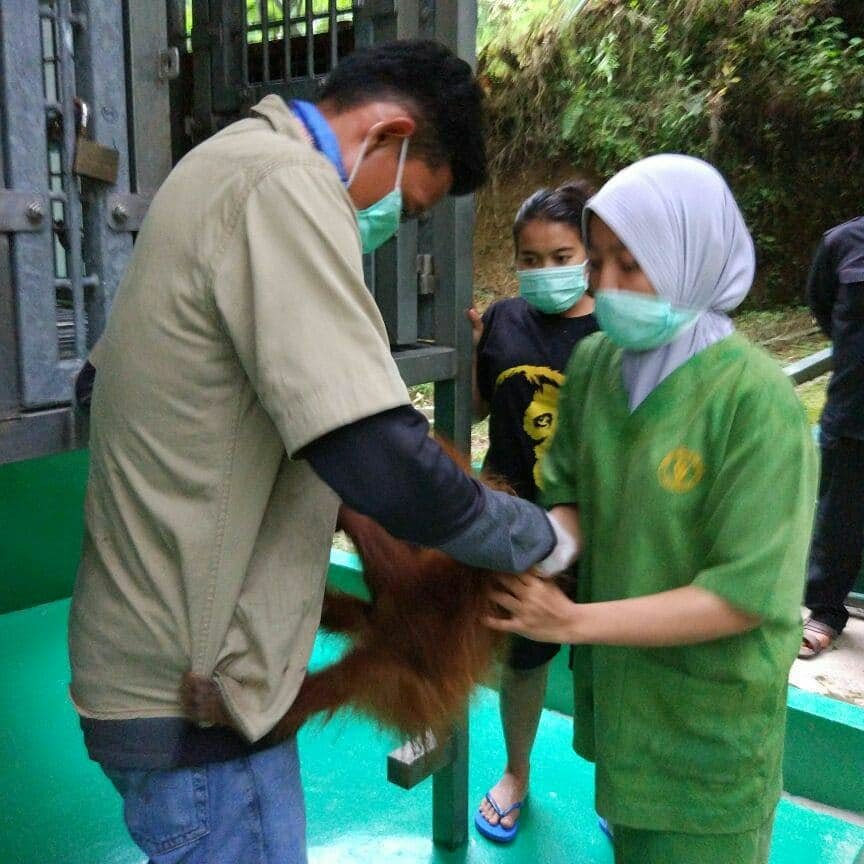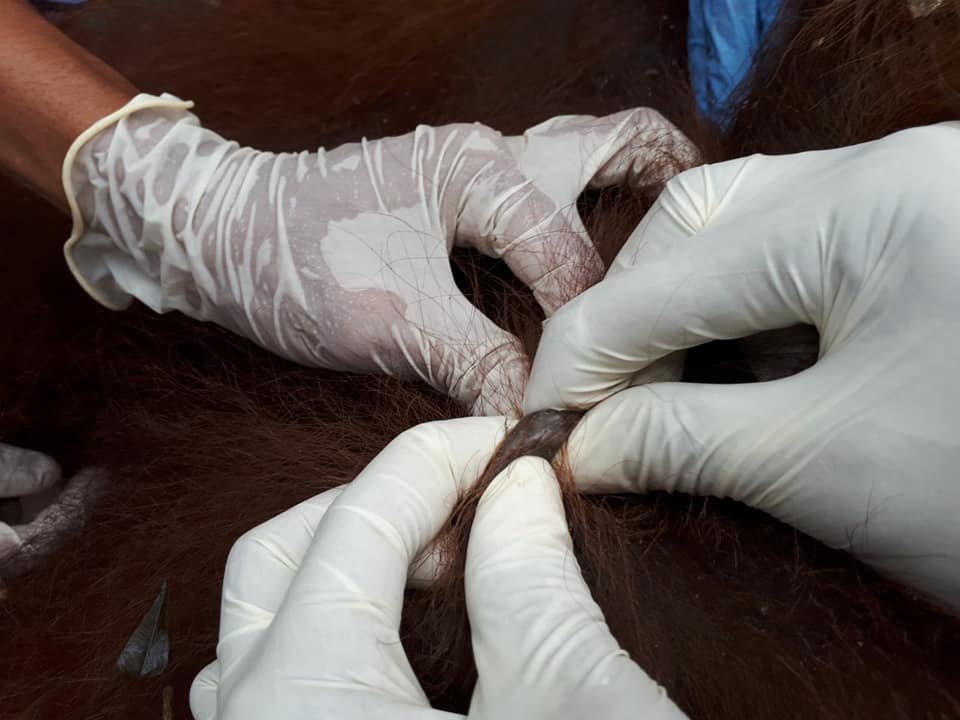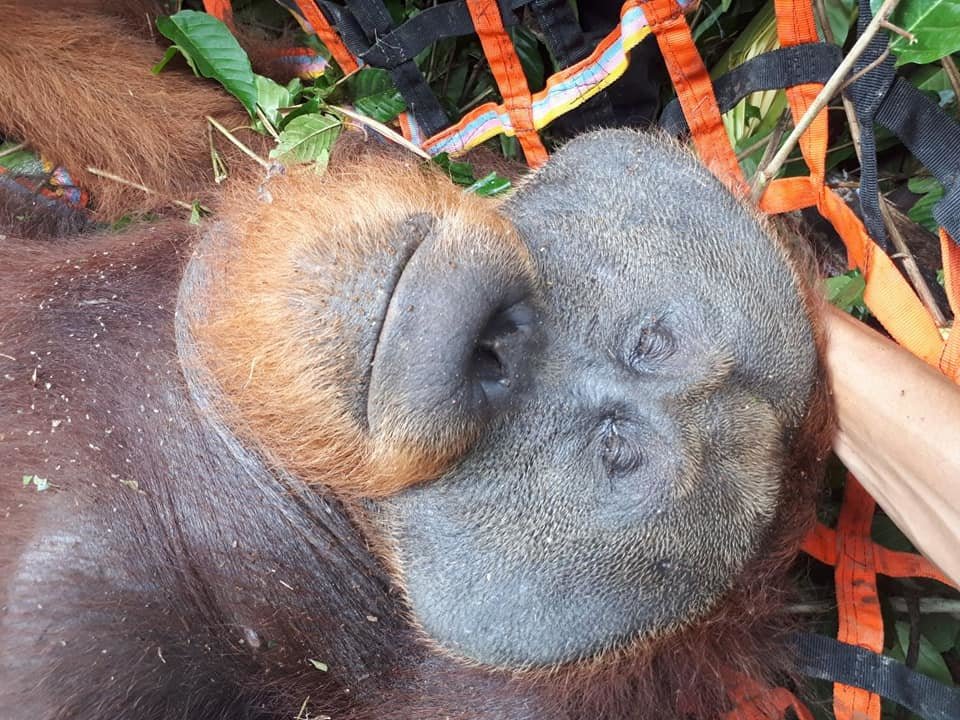 Links: