Project Report

| Nov 7, 2018
Refugees who are determined to build a better life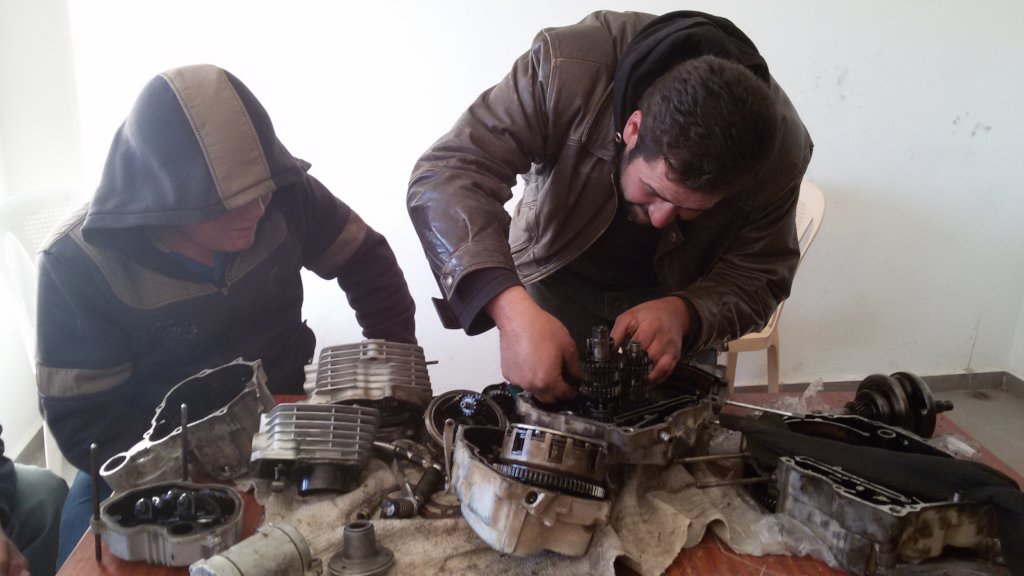 Over sixty thousand refugees live in the border town of Arsal and its surrounding area; outnumbering the local Lebanese population significantly. In such an environment, work is hard to find and for many refugees the future feels bleak. Refugees in the area also face uncertainty due to the frequent comings and goings of Syrians traveling over the border. An increasing number are choosing to return home, despite ongoing conflict.
Through vocational trainings on topics such as hairdressing, mosaic work and camp administration, Syrian refugees in Arsal are equipped with useful skills to give them a sense of achievement and purpose; leading to the chance of informal employment in the camps and town.
Young refugees like Asaad, 19 years old, Bilal, 21 years old, and Ahmed, 22 years old, have benefited greatly from the program. The three boys fled Syria in 2015 and settled in Arsal after travelling over a rough mountain route to avoid regime soldiers. They had no continued education of any kind in Arsal until they attended the mobile phone software/hardware course in 2017. They have now set up their own small shop near one of the refugee camps. It has been running since mid-September 2017, offers repairs on software and deals with other technical problems. They also sell and fit smaller items for phones such as screen protection. They appear happy and are focused on trying to expand their little business.
The program continues to find success due to the determination of refugees to regain their dignity and better their lives. All refugees want the opportunity to give back to their community, to find a sense of normality through work and a daily routine, and to build a better future for themselves and their loved ones. This idea has been a cornerstone of RIJ's philosophy for decades. Through the funding of local organisations, RIJ aims to find sustainable solutions to refugee problems. RIJ does not have staff on the ground, instead working with local people and supporting the concept of "refugees supporting refugees". This emphasis on development, rather than material handouts and foreign intervention, is the key to achieving sustainability.
Thank you for your support. Your contribution brings opportunity and hope to Syrian refugees living in difficult conditions in Lebanon.