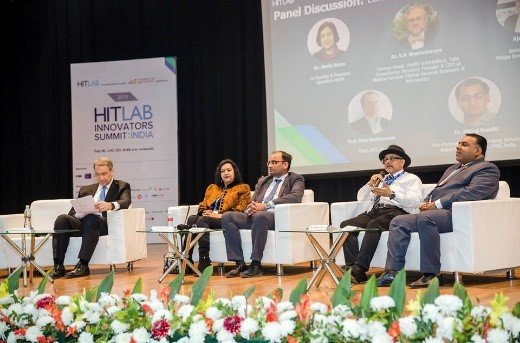 Dear Friend,
Operation ASHA is back with an update.
We in Operation ASHA believe in inclusion, diversity, and equitable distribution not just of resources but of health solutions for all. To this end we are serving marginalized communities irrespective of colour, caste, creed, religion, political beliefs or socio-economic status. Our community health workers are the backbone of our organisation. They themselves belong to diverse backgrounds. They carry out the full spectrum of TB services for their own communities, in villages or slums, on mountains or islands, in hard-to -reach remote areas miles away from civilisation.
Crossing the 100,000 mark!
We are grateful to you for your unswerving support in the past decade. It's because of you that in 2018 we have crossed the 100,000 mark, having detected and treated more than 100,000 TB patients, giving them health and dignity and subsequent economic benefits. TB treatment is a poverty alleviation programme. According to the government of India each treated patient gets an annuity of $13,395. Thus we have provided a total benefit of more than $1.39 billion to treated patients, and the country's economy has saved an equivalent amount in indirect costs.
In Cambodia, serving with compassion:
Long time ago we realised that TB detection and treatment is an urgent need everywhere. In 2010 we started work in Cambodia. Today we are serving 17% of the population and treating 17% of all TB patients there. Our health workers go on boats from island to island in the Mekong Delta to carry out TB awareness and education, sputum collection and transport, and giving daily supervised medication for 6 to 9 months.
In Afghanistan, where people matter:
Three years back we started working Afghanistan where we received tremendous support from the National TB Control Program and ACREOD, a local NGO. We provided the training and the technology. Local Afghani people are given jobs as community health workers. I'm proud to say that within 2 years we exceeded our targets in Afghanistan and are now embarking on a much bigger project.
Projects in Tanzania:
Our project in Tanzania has had unprecedented results. Here our collaboration is with APOPO, an Ashoka Fellow, as well as Mkuta, a local NGO, and everything we do is embedded in the National TB Control Program of the country. This year we shall start work in Zambia, another country that is riddled with poverty and disease where the need is immense.
The world is one family. The biggest religion is humanity. These are the core principles on which we work. Thank you for being part of our lives. Thank you for your blessing and guidance that have supported us in this long and difficult journey.
Awards and Media mentions
Operation ASHA was invited by DHFL to be a part of a function at Vasai Nagar Palika office. The function had other participants associated with DHFL, where all the partners were provided with some space to put their display material. Operation ASHA was glad to be a part of the function, where it got the opportunity to display its technology (software application used for tracking treatment of the patients), and comic books through which awareness is done in the disadvantaged communities. The schools kids were very keen to read our comics and raised a lot of questions on the comic book character and the motive of Operation ASHA spreading the message on TB. The parents too were equally enthusiastic and were committed to inform OpASHA if they come across any TB symptomatic.
A team consisting of two persons from a local Zambian NGO and one person from National TB Program, Zambia recently visited India to see Operation ASHA's work in action. Their objective was to assess and implement Operation ASHA's unique community-driven, low-cost model, supported with technology in Zambia. We organized a field visit for them. The members of the team were impressed with Operation ASHA's technology and model. The NTP Officer Ms Clara Kasapo commented "the way Operation ASHA's community health workers approach and speak to patients and family members, it is obvious that they have developed close personal rapport. The workers have exhaustive knowledge about TB and have educated the families and patients very well."
Researchers from McGill University, McGill International TB Center, World Bank, Harvard Business School and International Food Policy Research Institute published an enlightening research article, based on interviews with 86 community health workers and 3,424 TB patients of Operation ASHA, spread over 9 cities and 4 states. Nearly 6,000 intervi

ews were conducted.

The research proves that social proximity, brought about by the community-driven approach of Operation ASHA, is consistently associated with higher knowledge and greater adoption of prevention behavior by patients and communities.
On the occasion of World TB Day, Operation ASHA organized TB awareness campaign at about 100 different locations where Operation ASHA work. The people were educated by our staff about the symptoms and treatment of TB. All activities were planned and executed in collaboration with the Government TB staff and other NGOs/ leaders.Dr Shelly Batra, our President, was invited as a speaker to the prestigious HITLAB Innovators Summit at IIT Delhi on Feb 16. Dr Batra contributed to a discussion on "Empowering meaningful digital health innovation for India's 1.3+ billion lives" over an exciting day of digital health and health-tech disruption.
PGI, Chandigarh, the premier medical institution in India, invited our CTO, Ms. Sonali Batra, to deliver a session on eHealth model of Operation ASHA. The Press Release issued by PGI lauded her contribution with the following comment in their press release "Sonali Batra, CTO & Director Development at Operation ASHA discussed on the Innovative model for TB Detection & Treatment, & Prevention of Drug Resistance. OPASHA team visit TB patients in home and community setting and use technology to register consumption of drugs so that compliance can be ensured and drug resistance can be avoided (e-compliance).Till date OPASHA has 86.9% treatment success rate and in total 93899 patients have been treated fully. There is provision of e-detection for active case finding." http://indianewscalling.com/…/78835-experts-discussed-onlin…
Case study of a patient
In search of a better life and good income generating options, Kalavati Patel migrated from Mehardevi, a small town in Satna district in Madhya Pradesh to Mumbai. She along with her family (husband and two children) got settled in Voidapada, Vasai- E (Mumbai), a slum. It has been 3 years now since Kalavati migrated from her native town. She started working as a household help in the nearby areas and her husband got a job at a motor repairing garage.
The family was passing their days peacefully with whatever they could be able to afford with their income. Gradually, in February this year, Kalavati began suffering from regular evening fever which soon followed by coughing. Day by day, this increased. Kalavati was so focused on her work and income generation, she could not even pay much attention to her health. She completely ignored the symptoms.
One day when our provider, Tankit, was on household visits in Kalavati's area, her neighbor, out of suspicion of some serious illness, informed the Provider that Kalavati was coughing badly for the past many days. Tankit visited Kalavati's house and spoke to her in detail. He also had a conversation with her husband and explained the immediate need of TB detection test of his wife. Tankit collected her sputum and transported to the hospital. The Provider was equally eager to know the test result as Kalavati's family was.
The very next day, the result of the sputum test was declared as positive. Kalavati was suffering with TB. She was immediately enrolled on our TB treatment system.
Her treatment started. Her body had become so weak that she started facing side effects of the drugs and found it so difficult that she decided to leave the treatment incomplete. The provider put his efforts in counseling her but it could not change her decision. As an attempt, the Provider requested Kalavati to attend an Expert Counseling session which is provided by our Expert Counselor based at Delhi headquarters. Luckily, Kalavati agreed to this. She and her husband had a 40-minute long expert counseling session with the Expert Counselor. This session brought positive result and Kalavati was finally convinced to continue with her treatment. Now, she is on medication. Her health has a great improvement.
Donations raised
During the quarter (February to April), Operation ASHA could be able to raise $296. These donations will help the treatment of disadvantaged TB patients in India Cambodia.

Operation ASHA expresses gratitude to its donors and supporters for joining the mission of TB eradication. We look forward to your continued support.

Thank you

Shelly Batra
President
Operation ASHA
Donate now
You can follow OpASHA's CEO Mr. Sandeep Ahuja (@sandeepahuja12) and President Dr. Shelly Batra (@shells1857) on Twitter. You can also follow OpASHA on Facebook and Twitter.