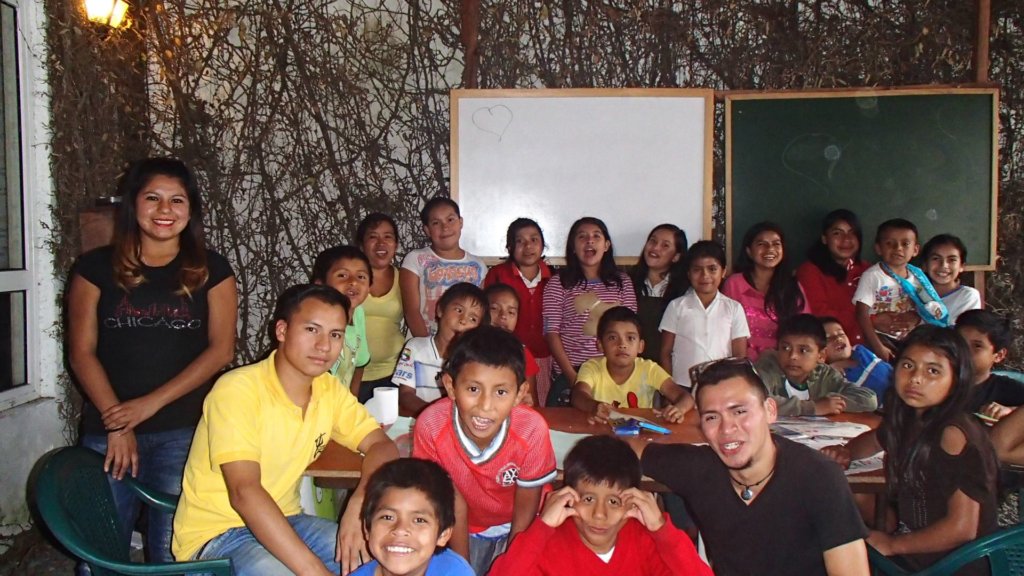 We would like to take this opportunity to wish you all a warm and happy New Year in 2017. We would also like to extend a huge hug of thanks to each one of your personally for your on-going support of our school which we opened in March of this year. We are looking forward to a great New Year also with our new funding page for the school at: https://www.globalgiving.org/projects/operating-a-school-for-81-children-in-2017/
We now have 85 children attending our programs and with your help we have been able to host our:
- Critical-Thinking (CT) Programs for Teens
- 3-year fulltime Teacher-Training Program for 4 of our most senior students
- English Classes
- Spanish Classes
- Psychology Classes
- Counseling for students and family members
- Homework Study / Tutoring for Teens
- Classes and playtime for our junior students and siblings
- Daycare for a small group of most involved families
- Programs for moms and dads
- Home base for our social worker/family liaison
- Special events and invited speakers
- Food program serving almost 1,500 meals and snacks per month
- and the resident street dogs, Chispa, Muneca, and puppy Tasha!
On behalf of our 45 sponsored families, thank you for the bottom of our heart.
Mick, Debora, Marisol, Dona Sonia, Arturo, Leonel, Blanca, and all 85 children of IHF Guatemala