Project Report

| Aug 31, 2022
Yes Another Level at Open Dreams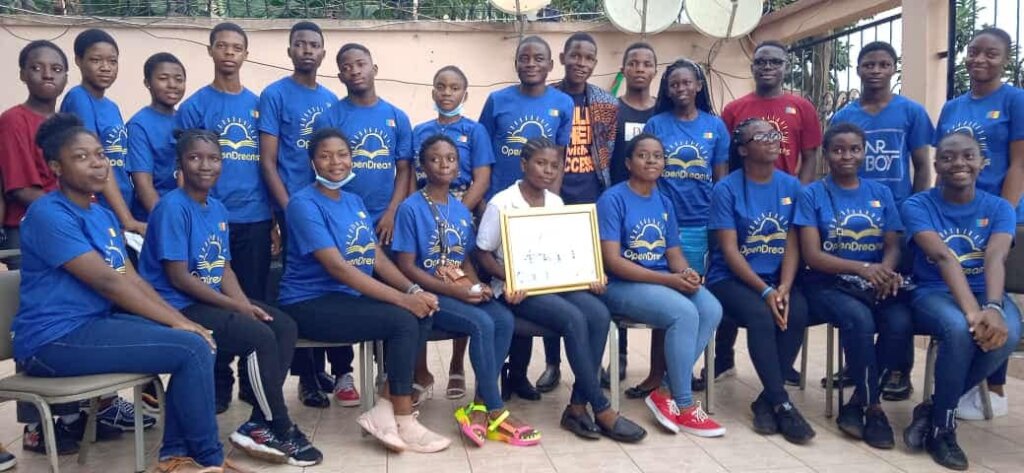 Hello Team,
Each day of this quarter of the year has been one of celebration. The foundation we have laid over the years and the financial investment are now paying back in several folds.
Last summer alone;
- 43 Open Dreams Pre-scholars successfully completed a costly month-long Summer Academy in two cities of Cameroon - Bamenda and Yaounde. Videos of thier ceremonial moments are attached.
- 202 Pre-scholars have signed up for the online mentorship program - we are proceeding with a new platform, Project Moon to provide more tech-based mentorship;
- More than 30 members of our community spend the summer participating in internship programs abroad;
- So far, slightly above 20 Open Dreams Scholars have travelled already on fresh scholarships this year;
- We have been involved several community-based programs which empower refugees;
- We have increased the number of laptops at the Open Dreams Center and are looking forward to expanding our operations in Bamenda where we scaled down due to the war;
- We are covering the cost of SAT for over 15 Pre-scholars who are IDPs, High-Achieving Low-Income students;
- We have directly supported several scholars who scholarships but needed to establish passports, pay sevis fee, interview and visa fee, covid-19 test, buy fly tickets, pay for insurance and ground movement;
- We continue to host scholars all the time at our center in Yaounde and provide for them daily;
- We have expanded our program to provide mentorship to students who have French as their first language and those who have the GCE Ordinary Level - this has added over 150 more people into our mentorship community.
These are some of the many engagements we are into. It is thanks to you support that we are building community resilience and assisting in the realization of many dreams.
We hope, as the results are visible, we will continiue to do more together.
Links: