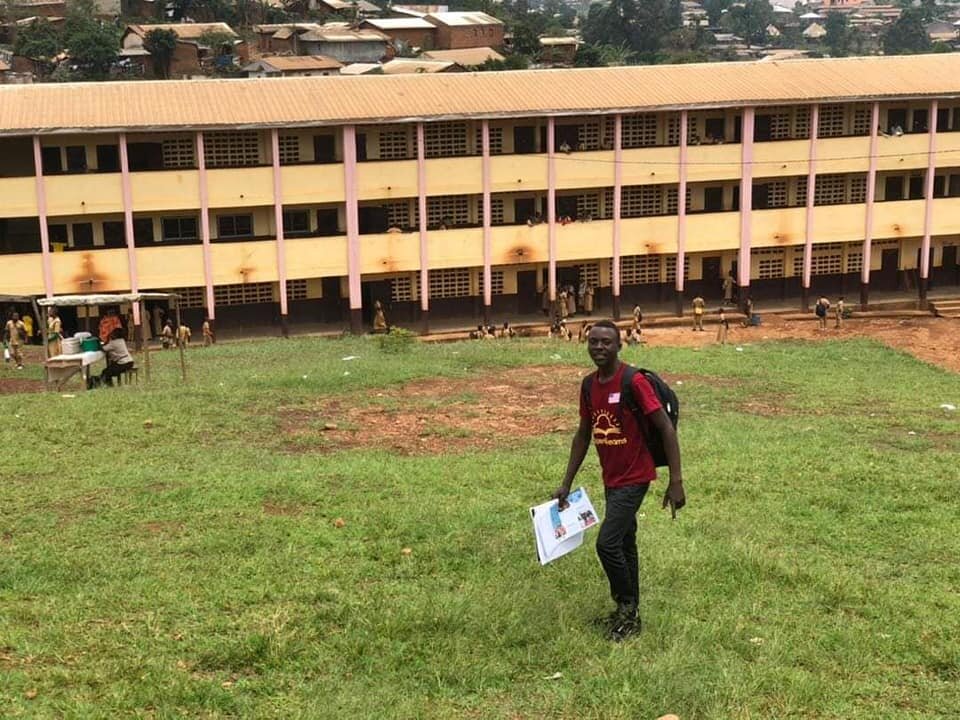 It is always a great delight to report back to those who believe in and support us; those who, through their donations, make our field work possible.
While the challenges of 2021 were incredibly overwhelming due to the covid-19 pandemic and total disruption in travel, Our scholars and team members dedicated more time to intensive work, thanks to the emergence of technology to support remote working and networking. We have been able to build more partnerships with institutions like CORE Africa (www.coreafrica.org), the UREGA Foundation (urega.org), Ashesi University and the Ashinaga Africa Program which permits Japanese Students to take internship programs in Cameroon during the summer. Within Cameroon, we have fortified our engagements and collaboration with the Ministries in charge of Education and Universities which shall ease the mentorship process for promising graduates who demonstrate leadership and civic engagment. Above all, our flagship program, the Aviva Women in Science Fund promotes university research work in the area of supporting maternal and child health.
For the first time, we are expanding our mentorship program to accomodate french-speaking students and refugees, following requirements form partner institutions which support these students though new opportunities.
Also for the first time, a grant from the US Embassy Yaounde permitted us to work with 150 secondary education teachers on the use of instructional technology, strengthening their capacity to deliver lessons online. This initiative also empowers the teachers to support our scholars adequately in the field.
We have already launched our Summer Academy Applications and are looking forward to taking twice the number of pre-scholars we take yearly. One of the most exciting things this year is that there shall be an online mentorship platform, Project Moon, accessible to all deserving students anywhere on the globe. It's been months of weekly meeting making these plans to come to reality.
We also celebrate a record number of admissions of our scholars to Ivy League Universities from Havard to Standford to Oxford to Dartmouth etc at both the graduate and undergraduate level on full funding.
Currently, we have our scholars reaching out in the field and inspiring the community in the pursuit of academic excellence and community engagement. we also actively participate in community events and continue to grow our capacity to hold scholars together - for team work makes the dream work. We are reaching new frontiers and creating pathways for more people to pursue their dreams. We currently run an increasingly well-structured mentorship for graduate students, and at the moment a weeklong mentorship program is running for those applying for the Fulbright Scholarship Programs, with topnotch academics delivering quality mentorship across the board. Within Cameroon, we are proud to be one of the leading mentorship organizations.
We are incredily happy that together, we are achieving all of these. We look forward to more engagments