For this round of reporting, we share the brief story of an Internally Displaced Scholar, Victorine, who is originally from Kumbo, a fairly remote area in Cameroon, but based in Douala, the economic capital of Cameroon, which is a safe zone. On the recommendation of another Open Dreams Scholar, she reached out to the office of the non-profit. Despite her displacement with the accompanying challenges, she had not given up on educational pursuits. She had earlier been offered a scholarship at the African Leadership University, Rwanda to study Computer Science, and was required to submit a passport for travel by January 5th 2021. Besides being an IDP, she is also from a very low-income family. For months ever since being notified of the scholarship offer, she could not afford money for the passport. Her scholarship was thus at stake, since she could not meet up on time with getting a passport. When she reached out to us and explained her financial situation, we took some time to conduct background checks to be sure that the family truly could not afford the money. After a good conclusion, we got her to Yaounde, the capital city of Cameroon, and went for the passport. Two days later, she returned to the Open Dreams Center with the passport. She had already sent a scanned copy to the school. She saw her dreams coming through/true. Today, she is safely in school in Rwanda studying, with hopes for a better tomorrow. Being a female, she might even make so much more out of the tech-study opportunity. School should not only be for the rich. That's why our mission is to equalize access to educational opportunities. "It is through education that the daughter of a peasant can become a doctor, that the son of a mineworker can become the head of the mine, that a child of farmworkers can become the president of a great nation. It is what we make out of what we have, not what we are given, that separates one person from another." - Mandela
A year ago, Open Dreams committed to rebranding some of the support offered to scholars, under "Exploring Beyond infinity", which is a slogan used by one of our scholars. This round so far, we have:
- had some outstanding graduate students take the GRE;
- paid more application fee at the Graduate level;
-sponsored a record number of students for the SAT;
-supported many pre-scholars from different towns in Cameroon for them to travel to Yaounde, with transport, lodging and feeding taken care of as they complete applications to colleges etc;
-invested more on providing access to the internet for many including those carrying on online studies at the Open Dreams Centre with streaming that consumes heavy data;
- established passports for 10 other scholars, meeting some set goals.
Open Dreams is home to many longing for educational opportunities with the desire to win together by maximizing the resources available and giving back over time to assist more people. Last December, we organized many outreach programs in the community which involved voluntering and visits to the hospital. Our Centers in Bamenda and Yaounde all in Cameroon continue to provide quality mentorship to scholars, pulling in some of the best mentors and accomplished leaders, to impact the rising scholars. We had yet the highest number of scholars obtain scholarshps last year and the earlier part of this 2021 - about 35 to date and counting. We have also mulitiplied outreach to many schools as well as our professional development programs for educators in collaboration with support international organizations in the same area of operation.
A lot of the great work we do is beautifully captured on our Facebook page - https://www.facebook.com/opendreamsforall . We would not have been able to do this much without your donations. From our hearts, we express our deep thanks. We pray for your continuous support, so we can reach out to more people in need of mentorship support in their journey to self-discovery and dreams-actualization.
#Ubuntu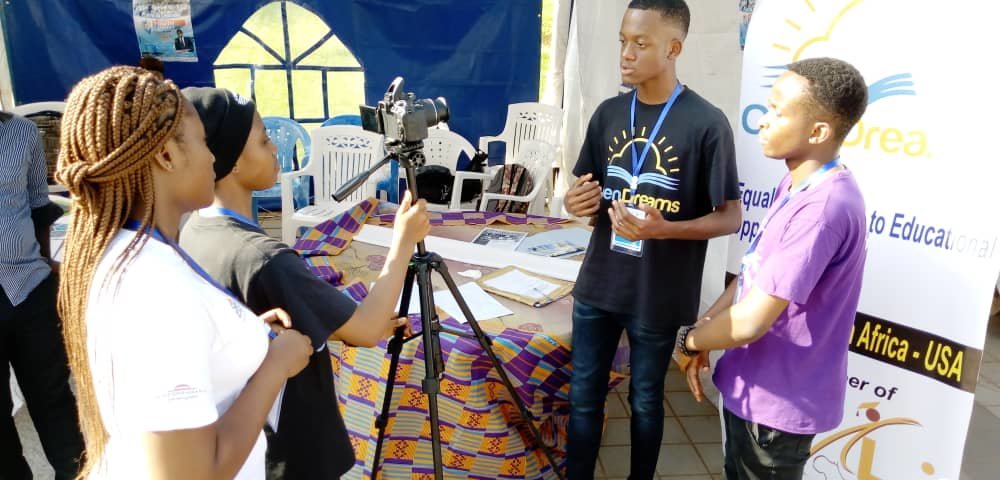 Links: