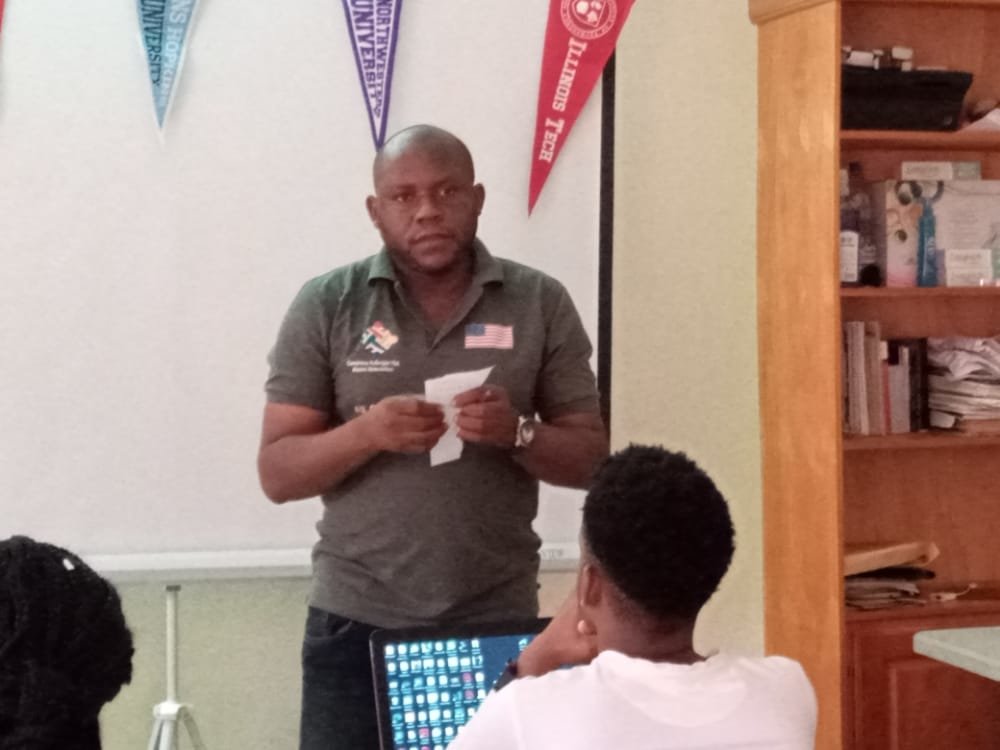 It's been a momentous season for us from creating an enabling environment to accommodate our scholars taking lessons online, to launching the 2020 summer academy and also getting set to organizing a Premier Summit for Graduate Students from all over Cameroon, with many organizations taking part. These are breath-taking activities in unprecedented times, as we mark our first anniversary in Yaounde at the center you all contributed for us to set up. Thank You!
Generally as each year ends, our scholars who succeeded in securing scholarships travel out, creating space for the incoming cohort. This year is different. Not only do we have to continue hosting them and ensuring that they have utilities like unlimited broadband internet access for their online lessons, we also have many relocating from regions hit by the crisis in Cameroon to Yaounde where we oversee their daily welfare. This means we need more laptops, more safe and conducive space for them to stay focused on their studies without having to compete over resources with the incoming cohort of students. This year, we have had yet the highest number of applications to our summer academy, with many people investing so much hope in getting a spot. We want to be as helpful as much as we can to those who really put in much in the realization of their dreams and to the internally displaced, especially the young girls with big dreams who are a thrill. Our mentorship program has become very popular and there is an urgency for us to expand our capacity.
For the past months:
-10 of our scholars have taken the SAT and 20 + more will be taking the test in October and December 2020; -5 Graduate Scholars took the GRE and the Toefl and 10 more are due to take the GRE in the days ahead while 50 will be taking the Duolingo Test;
- 5 of our scholars acquired the National ID Card with the process expedited, 16 of them acquired new international passports, 10 booked visa interviews;
-We have continued to provide excellent mentorship and leadership programs to our scholars at the center, including organizing a Mandela Day, participating in many webinars and inviting leaders in the community to interact with the scholars. These activities are reported on our blog www.open-dreams.org/blog and our Facebook Page, https://web.facebook.com/opendreamsforall which captures the best of our daily pace of activities;
-Our Scholars have been active in the field, assisting in providing humanitarian supplies, covid-19 response in terms of education and provision of Face Masks and hand sanitizers, providing medical care and conducting research and working on peace building initiatives for greater cohesion in the community ravaged in some parts by conflict which is creating a humanitarian crises. Much of these are reported on our blog.
-We have hosted a seminar organized by the Cameroon Fulbright TEA Alumni on Competences of an Inclusive Teacher leader for STEM Educators;
-Open Dreams Scholars have featured on the National Television (CRTV) and Radio 7 times, talking about access to Education. This is exceptional. Open Dreams Scholars and the team launched an EducationFirst Campaign to get more schools to re-open in the crisis hit-zones of Cameroon where schools have been shut down for the past 4 years. As another academic looms, we are stepping up the initiative.
-Our Scholars have been involved in many fronts, teaching the underprivileged in the neighbourhoods and sustaining learning; We also conducted research on how Cameroon is coping with Distance Education Processes. The findings were published and we are now looking forward to implementing a training program for teachers with the sponsorship of the US Embassy, Yaounde - Cameroon. This is only one of four other projects we shall participate in, all sponsored by the US Embassy, Yaounde. Thank you for helping us to build our capacities to attain this level which requires greater engagement.
Going forward;
-We need more resources to support our growing pool of scholars who are highly ambitious. Precisely, we need more laptops, more chairs, tables, more space for lessons and hostels;
-We also need more resources for the summer academy and our graduate summit and to continue supporting students across the country, who might not have the opportunity to be in Yaounde.
-We need to pay for more educational technology including upgrading our website to accomodate more interactive features and resources that the public can utilize;
-The capacity to host more teachers in training programs and hosting seminars for community actors who inspire our scholars.
-We need support to provide for IDPs who are outstanding in Academics at the end of our summer academy, and more. Your donations will continue to impact the most promising and the most vulnerable; it will continue to transform lives.
Thank you for supporting our cause. The best legacy is to impact more lives around you and we are lucky to feel your impact. Thank you!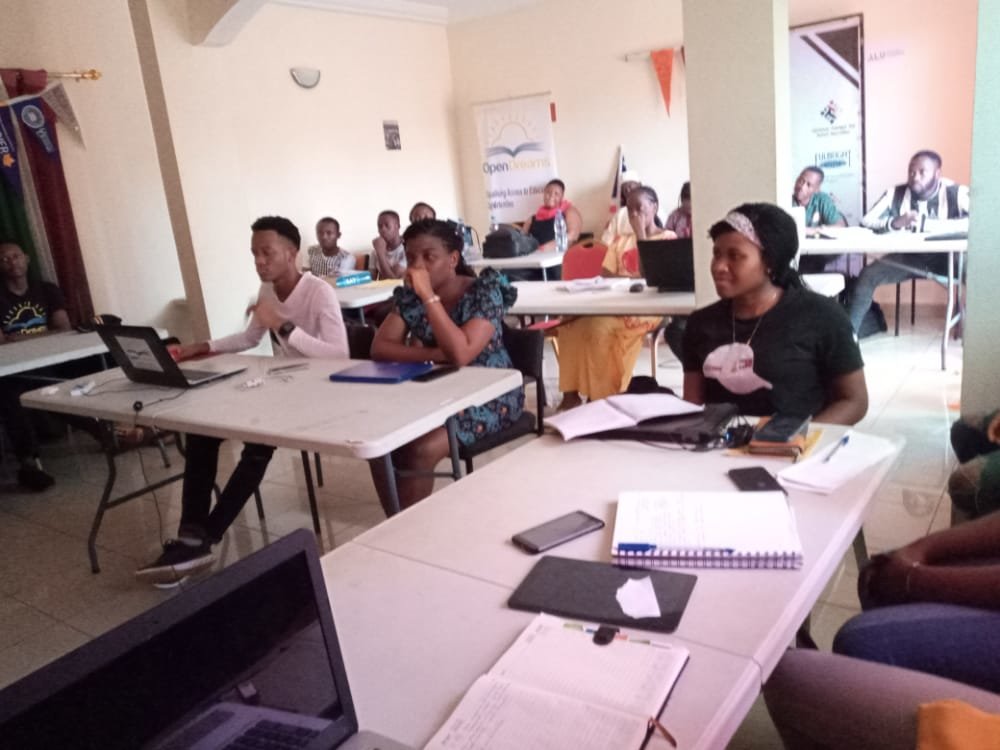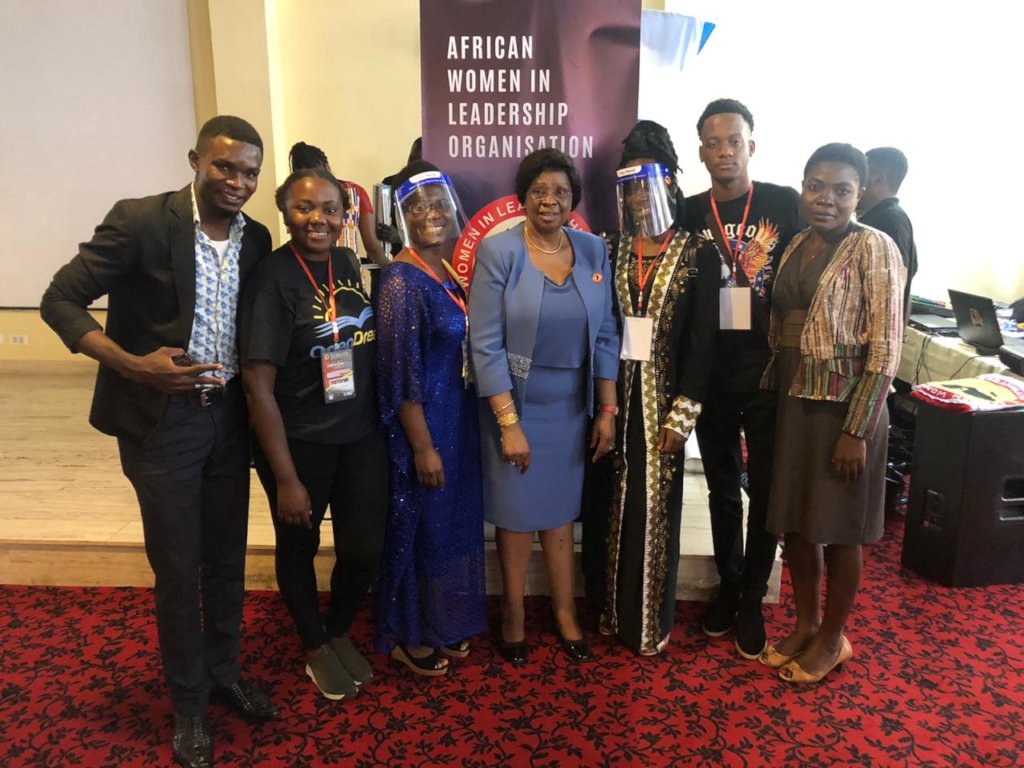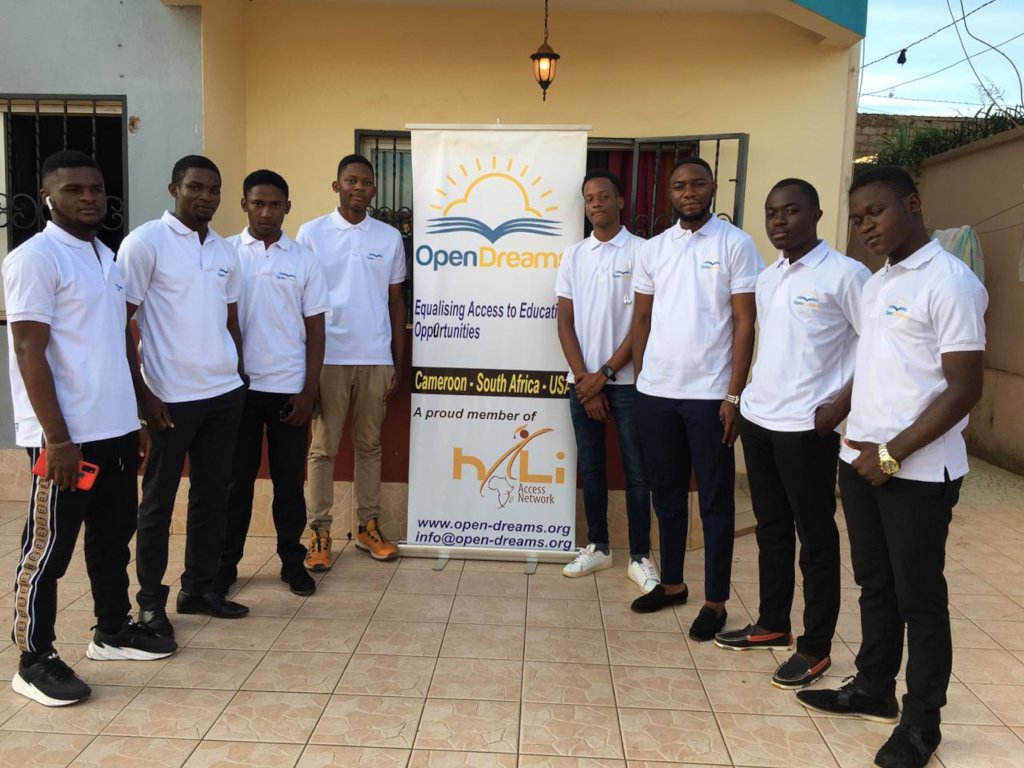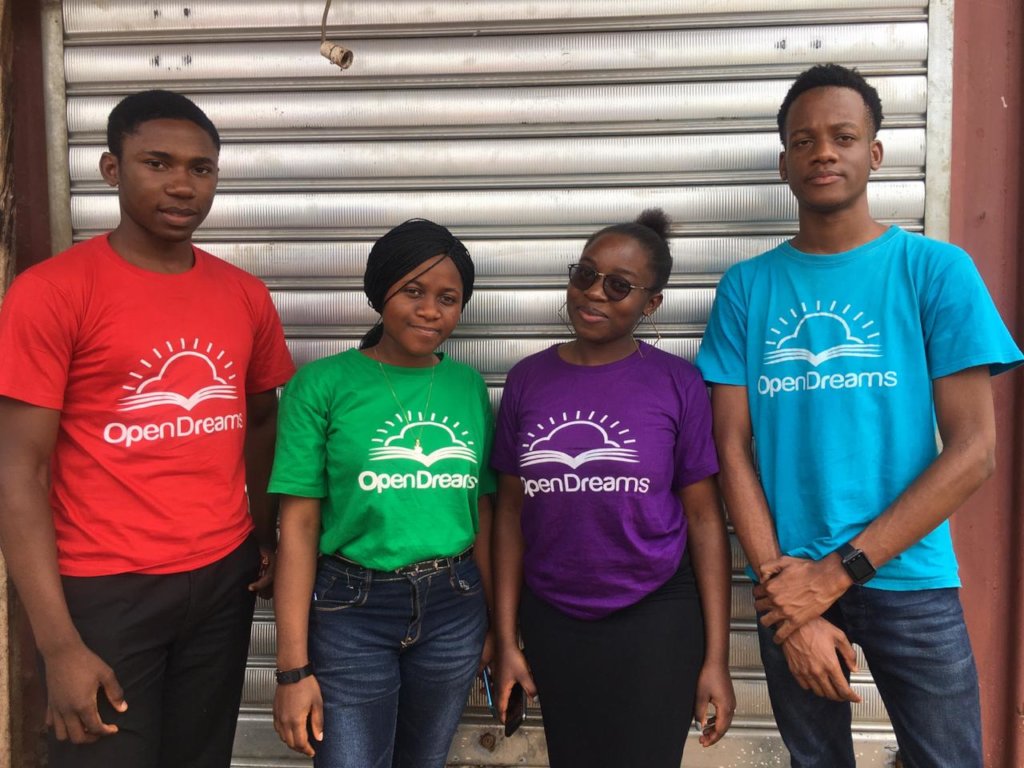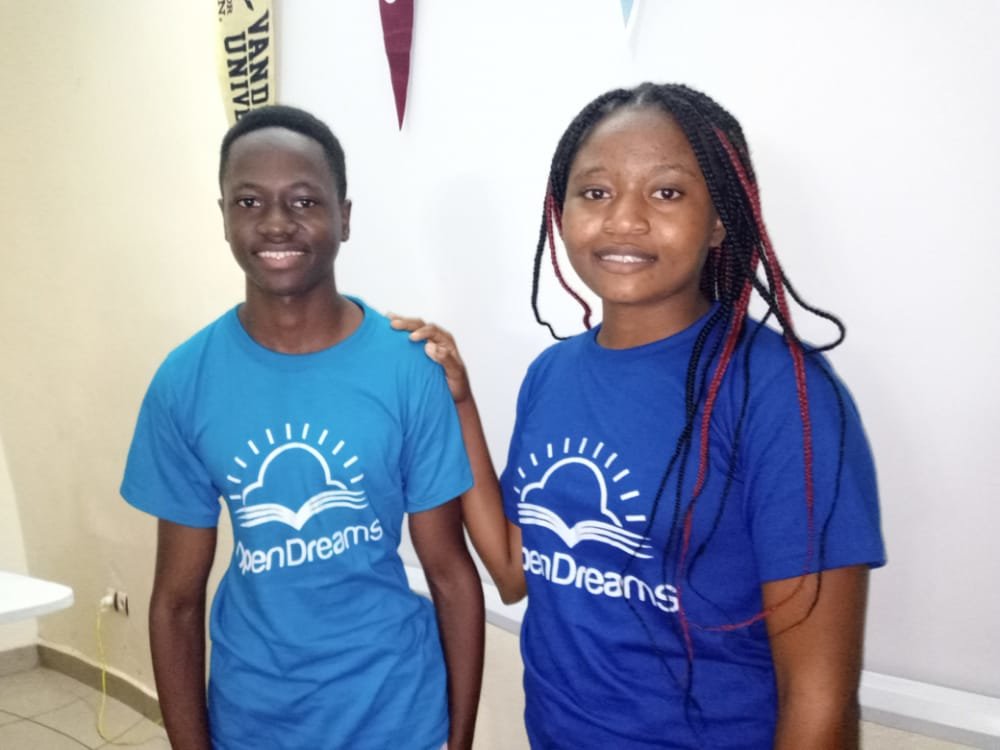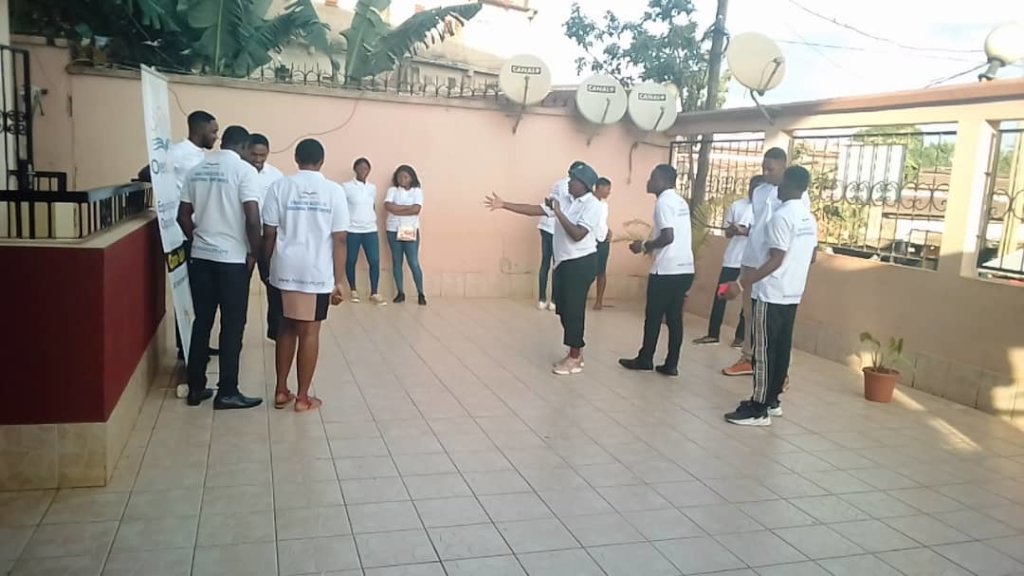 Links: