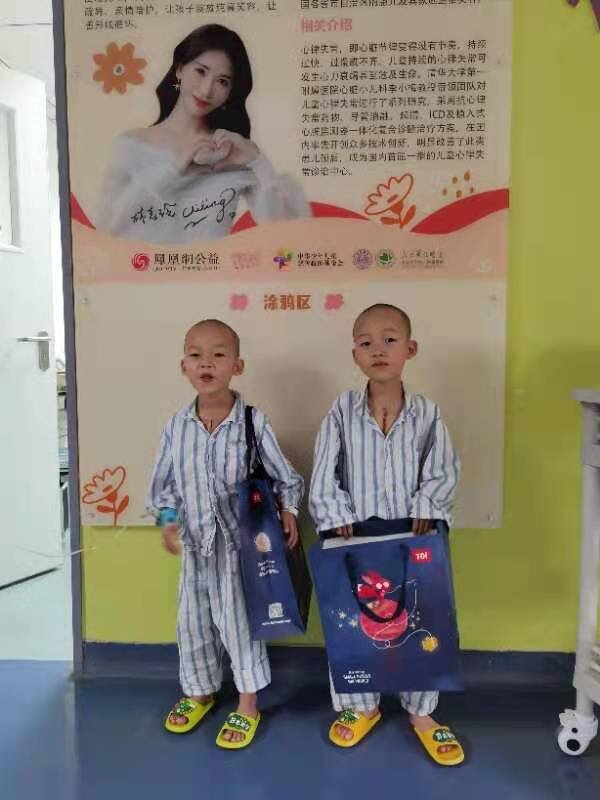 Dear friends of Magic Hospital,
to have one child in hospital is already more than stressful, but to learn that both your young twin boys suffering from a complex congenital heart disease is a bolt of pain and anxiety to any parent.
This was the case of young twin brothers Jinsong and Jinkai from far away Yunnan province. Both children have luckily received excellent treatment for their condition in Beijing's Huaxin hospital, the medical expenses have been funded. The younger twin was still in hospital, but is to be released soon and return home to strengthen. Of course parents, the twins, nurses and all of us from Magic Hospital are overjoyed.
So, now we were thinking what we could do to help their mental healing? Their childhood being put on halt, far away from their family, friends, classmates.
We learned from the nurses in the hospital that their wish is: TO VISIT DINOPARK, more precisely Lufeng Dinosaur Valley. Check it out on the internet, it's awesome. I have visited it myself, a great park about 1 hour outside of Kunming, the capital of Yunnan.
This is exactly what we are planning to do, via our Abracadabra program. We are in touch with the family, and monitor the sanitary conditions. So, we will do anything in our power to make their wish to see the dinosaurs come true. We think this could also be a fabulous opportunity to invite their classmater to celebrate the boys return. If all goes well, we hope to organise it before summer. Keep fingers crossed!
On another note; our due diligence application to GlobalGiving has been approved again, so we stay together with you for a while longer.
So we hope in our next report we can tell you their dream has come true. Please stay well, stay with us and take care of yourself and your loved ones!