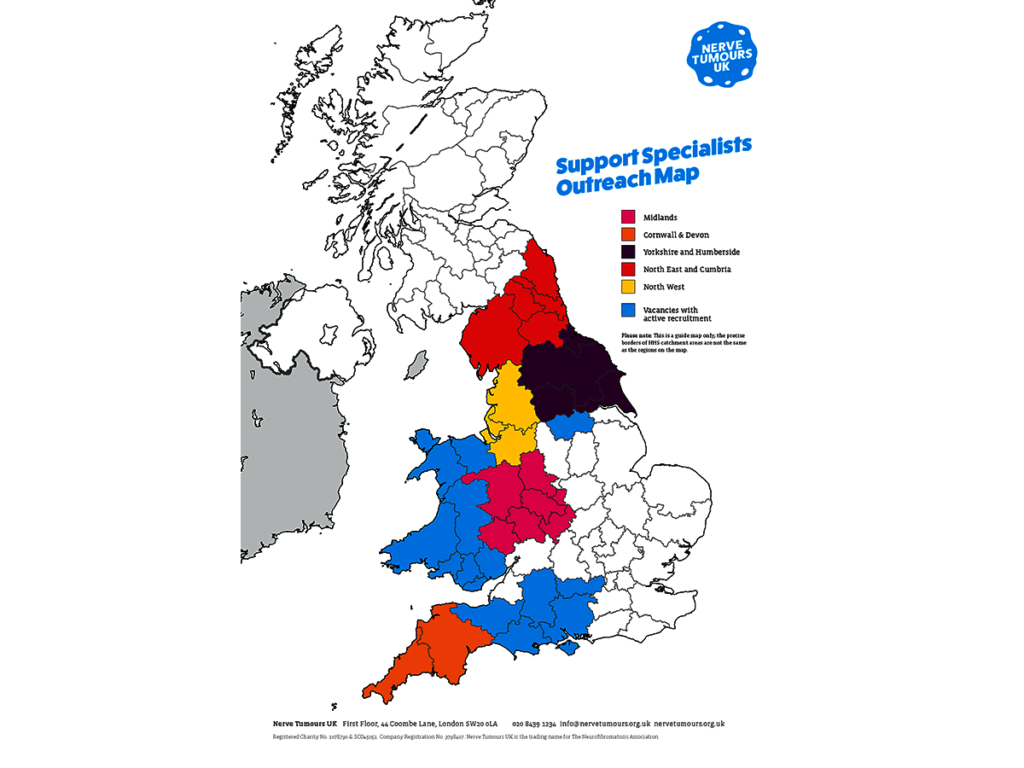 Dear Friends & Supporters,
How quickly this year has gone by, and what a busy year it has been for the charity.
We have said goodbye to one of our nursing team, Ruth Drimer, who was based in Leeds. Ruth has been an absolute pleasure to deal with over the years and I would like to take this opportunity to thank her for all that she has done for the people of Yorkshire and Humberside, and for the charity, as a whole. We wish her luck in her new profession. We do try to fill these vacancies that crop up as soon as possible, but we are subject to the working practices of our partners, and these do seem to take time, so please bear with us!
Many people have different views on what the charity should be doing for them. We are a small team, and so need to pick our battles carefully.
We think the most important thing we can do is to make sure you have access to a Specialist Neurofibromatosis Nurse wherever you live in the country, so that you have the correct level of support and advice. This is exactly why we set up the OneMoreNurse Campaign four years ago.
Therefore, it gives me enormous pleasure to announce that we have just successfully recruited a Specialist Neurofibromatosis Nurse for a brand new post that will be based in Sheffield. We are hoping that this post will be operational early in the New Year. This achievement is a direct result of all of you, who contribute to the campaign, and words cannot express how grateful we are for your donations.
However, times are becoming more and more challenging, and we will need to be more creative over the years to come, to make sure you all have access to the same level of services. Our door is always open to anyone with new thoughts or enterprising ideas about how we can achieve this!