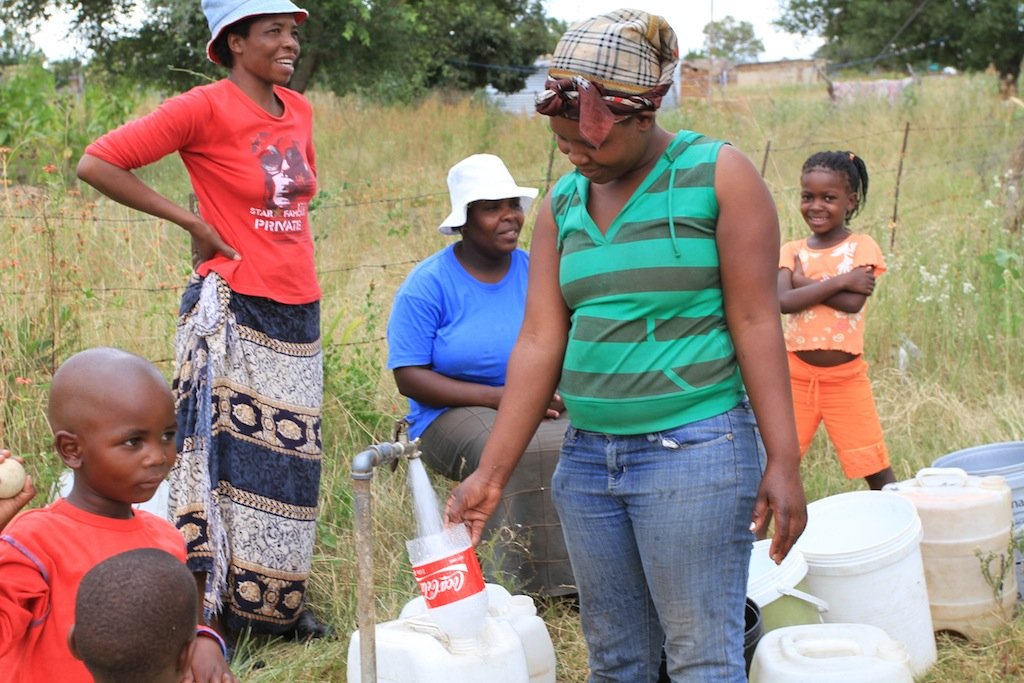 One Brick at a Time
Almost there
The biggest steps in getting infrastructure built in the Bergnek community has been to get the water supply to acceptable levels, increasing distribution points and having the electricity in place to run additional pumps. Each of these steps has taken some significant 'gymnastics' skills to get into place and we are almost there.
What's happening on the ground
Over the two years we have been working towards getting this all done there have been delays, changes and demands put on the community, but we are almost there.
We have most of the funds committed for the project to proceed and work has actually started in laying the lines to supply the power we will need for the new pumps. This work beings next week and will end at the end of July.
"I can't believe we will actually have water for everybody in the village now, we have suffered for such a long time. Thank you!" says Isaak, who runs the existing pump for a few hours each week when there is water available.
Once the power lines are in place the My arms Wide Open and Engineers Without Borders teams will be on the ground for the actual pump installation in august and September of this year. We are relieved that the Bergnek community will finally have access to the water they need.
Please. Donate.
What will water enable the Bergnek Community to do?
For the residents of Bergnek, getting access to enough water to meet basic needs will have a direct impact on child development, nutrition and better health. As we work alongside the community to increase capacity, with your help, they will be able to grow more food and ultimately build more homes, a health clinic and a brick making factory. All of this will create employment on the community and literally save lives.
Help make 2016 a great year for Bergnek and DONATE NOW!
The Bergnek community needs us to get this project done. We need a total of $5,000 to get the full funding released for the project.
GRATITUDE
Whatever you decide, please do it today! The girls, women and children we serve extend a warm smile and heartfelt 'thank you' for your support. We are all grateful for your support.
With our deepest Gratitude,
The My Arms Wide Open Family of Communities