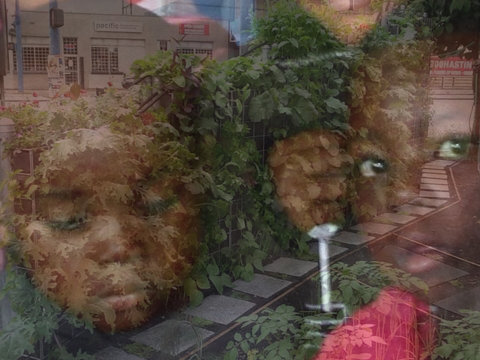 It's all connected
You've heard us talk about the importance of the 'One Brick at a Time' project for the people of Bergnek. From an intellectual perspective it is easy to understand why this is so important. However, from an emotional perspective it is hard for us to imagine the loss of a family member due to the lack of water and simple medical services. I say this as we have access to both in our own circumstance and reality here in North America. When we think about water, what is it that comes to mind for you first? What do you associate water with in your everyday life?
For most, we think of quenching our thirst, washing ourselves, clothes and dishes, a swimming pool, or a water park, perhaps. The fact is we associate water with positive, social experiences.
Now let's dig a bit deeper. Water sustains life, it is used to grow our food, to was our food, it is used to create electricity in lots of places. It is used and consumed in every aspect of our daily lives.
The current reality of Bergnek
In Bergnek, the thought of water creates stress, angst and fear. Why?
Well, the reality for the people of Bergnek is they don't know from day to day if they will even have water. And if they don't, then what are they to do about their children being thirsty or cooking the little food they have. So, the thought of water can mean thirst, hunger, pain and suffering, all things their children and themselves have experienced before and are afraid they might have to experience again, today and tomorrow. That is scary for anyone to have to go through.
In South Africa right now, the entire country is experiencing a sever drought to the point where major cities have even been without water for a few days at a time. This is creating fear for the people of the Bergnek community. Last week, in a call with members of the community, people where in tears as the two pumps we do have working in the community are being run a few days less, due to the water shortage. Isaac, the pump operator, says that he is afraid because the people think it is his fault. Fear create abnormal and irrational behavior and we are working as smartly as we can with what we have to keep the situation in check. We need your help.
So we are asking you to help us get the Bergnek Water Project underway sooner rather than later, by making a donation to the cause. We've already had to delay the project and know that the children, the people of Bergnek, can't afford to have that happen any more. Please help us by supporting the project now.
I wonder of we could survive in Bergnek?
Please. Donate.
What will water enable the Bergnek Community to do?
For the residents of Bergnek, getting access to enough water to meet basic needs will have a direct impact on child development, nutrition and better health. As we work alongside the community to increase capacity, with your help, they will be able to grow more food and ultimately build more homes, a health clinic and a brick making factory. All of this will create employment on the community and literally save lives.
Let's start 2016 with a huge effort and DONATE NOW!
The Bergnek community needs us to get this project done. We need a total of $5,000 to get the full funding released for the project.
GRATITUDE
Whatever you decide, please do it today! The girls, women and children we serve extend a warm smile and heartfelt 'thank you' for your support. We are all grateful for your support.
With our deepest Gratitude,
The My Arms Wide Open Family of Communities