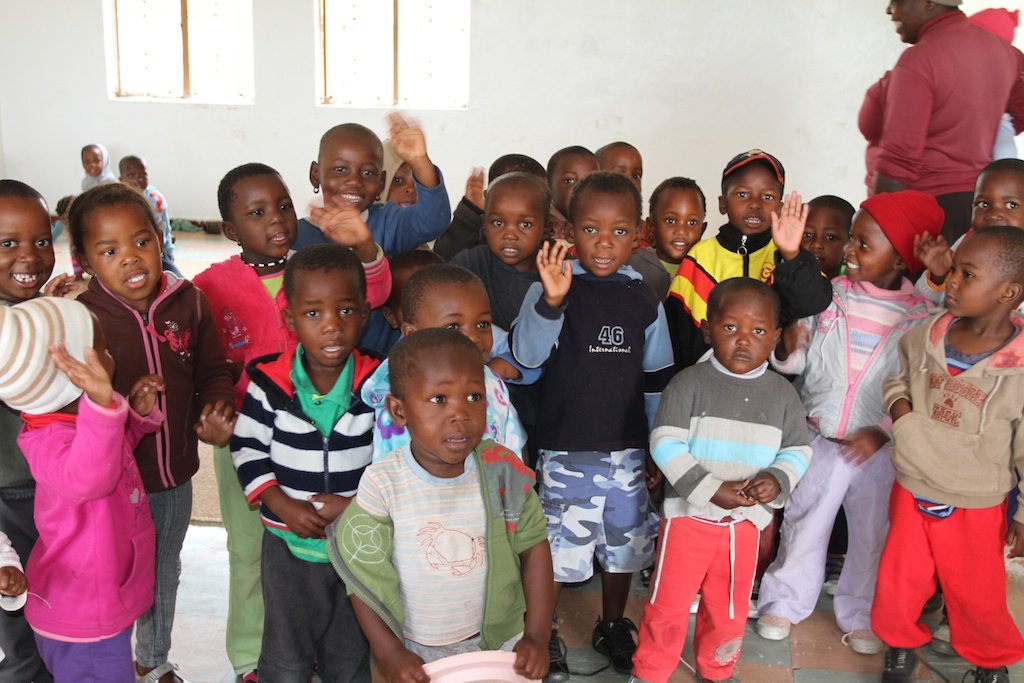 Assessing the real needs in Bergnek
In November, we made a trip to Bergnek with 5 engineers from Engineers Without Borders to fully assess the Bergnek Community Water Project. The group arrived a week before me to survey the current distribution and well infrastructure in Bergnek. By the time I arrived, we were all ready to start what turned out to be a 5-day marathon of meetings.
We met with the City of Polokwane Water Board, the Mayor's office, the city Engineering department, the Bergnek council and headman as well as finally the Regional Chief.
A Marathon of Meetings
Once we had established the requirements and current situation we need buy-in from all parties to support the project and most importantly the ongoing needs for maintenance of the equipment going forward. Getting the agreement signed by all parties was a challenge and involved daily meetings from morning until night for five days to get the approval of the cities legal department on the terms of the contract and finally to get all parties to sign and ensure we had them sign in the correct order to meet local tribal traditions as well as policy as far as the City of Polokwane was concerned.
Success!
The good news is we literally got it all done within the last few hours before we had to return to the airport to catch flghts back to the United States.
Next Steps
The next steps in the project is to collect all available survey information and create the design specification for the Bergnek Community to be able to provide an on demand, safe water supply of approximately 50 litres of water per day per person.
The implementation of the approved design is estimated to take place in August of 2015.
How we determined the volume of water needed to support the Bergnek Community Sustainabily
A number of our regular supporters and donors have asked us why this project is so important and so in addition to the update on our last visit at the end of 2014 we will also share the information with you as to why the My Arms Wide Open, One Brick at a Time project is so important to the community of Bergnek and communities who face similar circumstances.
Safe drinking water and adequate sanitation are crucial for poverty reduction, crucial for sustainable development and crucial for achieving any and every one of the Millennium Development Goals
Ban Ki-moon, UN Secretary General
Could you do it?
Could you or I survive on less than 10 litres of water a day for all of our daily needs? The people of Bergnek have no choice; they have to survive on less than 10 litres a day.
Ensuring access to water and sanitation, as human rights constitute an important step towards making it a reality for everyone. It means that:
Access to safe water and basic sanitation is a legal entitlement, rather than a commodity or service provided on a charitable basis;
Achieving basic and improved levels of access should be accelerated;
The "least served" are better targeted and therefore inequalities decreased;
Communities and vulnerable groups will be empowered to take part in decision-making processes;
The means and mechanisms available in the United Nations human rights system will be used to monitor the progress of nations in realizing the right to water and sanitation to hold governments accountable.
How is having sufficient water available for daily use defined by the UN and WHO?
The water supply and sanitation facility for each person must be continuous and sufficient for personal and domestic uses. These uses ordinarily include drinking, personal sanitation, washing of clothes, food preparation and personal and household hygiene. According to the World Health Organization (WHO), between 50 and 100 litres of water per person per day are needed to ensure that most basic needs are met and few health concerns arise.
Most of the people categorized as lacking access to clean water use about 5 litres a day-one tenth of the average daily amount used in rich countries to flush toilets. UNDP
Most people need at least 2 litres of safe water per capita per day for food preparation. WHO
The basic requirement of drinking water for a lactating woman engaged in even moderate physical activity is 7.5 litres a day. UNDP
Some of the information we've presented here has been taken from the UN's, The Human Right to Water and Sanitation, Media Brief
Your Contributions and Donations DO make the Difference
You can support the My Arms Wide Open, One Brick at a Time project and make a meaningful difference in the lives of the girls, women and children that we serve, by making a donation now or setting up a monthly recurring donation as well as sharing this report with your family and friends.
Please Donate Now!
We are grateful for your support. The women, girls and children of the My Arms Wide Open communities extend a warm smile and echo our gratitude and thanks.