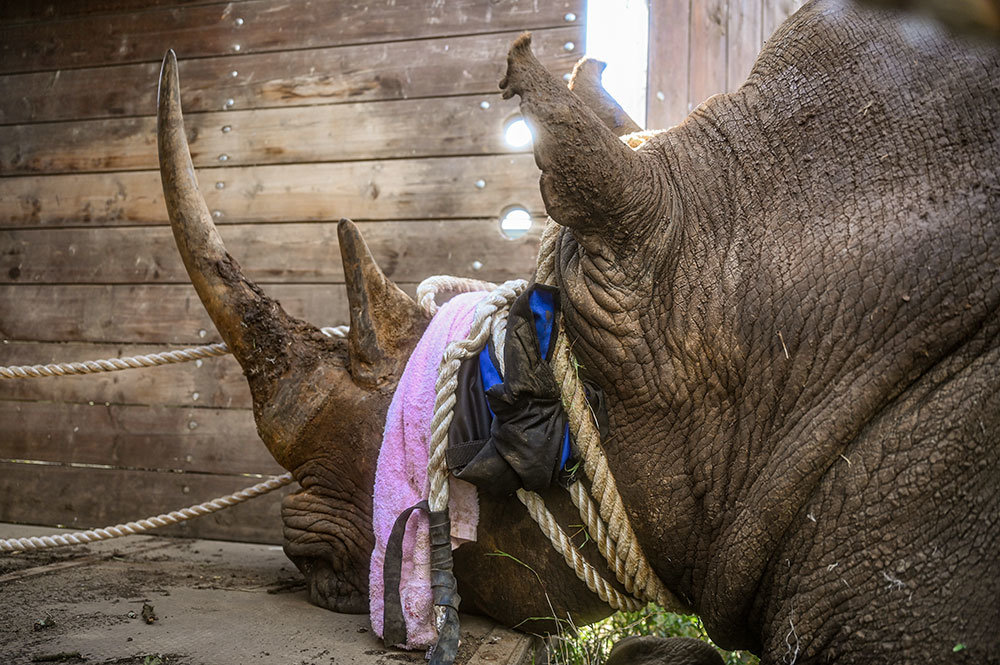 What an upside down year it has been! For those of us who've been working on Ol Pejeta for over a decade, this is by far the most challenging 10 months we have ever experienced. When the year started, Ol Pejeta was on a very positive path to growth and success: our tourism was booming; a new camp was breaking ground; we had three northern white rhino embryos; we had just received a very generous grant to build a dormitory in one of our community schools and our visitors numbers were through the roof. But in March, life as we knew it stopped. Kenya closed its borders and within a week, Ol Pejeta was devoid of visitors.
The devastating financial impact of this pandemic didn't become fully clear to us until a few months later. When we launched our Emergency Appeal, we had no idea that we would have to continue asking for your support for so many months. Yet, here we are in December, humbled by how you have stood by us through thick and thin! As I write this end-of-year report, the total amount raised via our Emergency Appeal is at US$167,880; simply an extraordinary amount of goodwill, generosity and kindness.
Thanks to these funds, Ol Pejeta continued its essential conservation and community work. With the closing of the year, we wanted to look back on some of our successes and share them with you. You are very much a part of our journey and we continue to be deeply grateful for your support and commitment to our cause.
Northern white rhino programme
Our dedicated team of scientists and conservationists from the BioRescue project performed another ovum pick up procedure on August 18th, despite a few months' delay due to COVID-19 travel restrictions. They successfully harvested 10 oocytes (immature eggs) from Najin and Fatu. This was the third time the team had collected eggs.
In the lab, six out of ten oocytes were injected with northern white rhino semen, despite the fact that only two oocytes were clearly matured. Sadly, since the quality of the oocytes was poor, this time none of them developed into a viable embryo. It was very disappointing news.
The team will be back in just a few days to perform another ovum pick up procedure. We recognise how crucial it is to collect as many oocytes, and to develop as many embryos, as possible. We can only hope that our work will not be disrupted again the way it was due to COVID-19.
In more positive news, we recently sent a team to Lewa Wildlife Conservancy to pick up a prime southern white rhino bull. Lewa's team had already selected Owen, 21 year old, who is the exact age necessary for the task at hand. Owen will play a vital role in the next steps of the northern white rhino recovery programme. As we are all aware, nature knows best, and Owen's olfactory instincts will be used to detect when all his new girlfriends - specially chosen to be surrogates for northern white rhino embryos - come on heat. This is an infinitely more accurate, not to mention, practical method.
There's an extraordinary journey ahead, and we'd like to thank you once again for helping us get this far!
Wild rhinos
When we last wrote to you, in August, we had 133 black rhinos and 35 southern white rhinos on the Conservancy. We are happy to announce that we've since had five black rhinos and two southern white rhino births. This cements our position as the largest black rhino sanctuary in East and Central Africa; something we love to say out loud!
Every rhino counts on Ol Pejeta and we are proud to be able to intervene when a rhino is injured or in trouble. Recently, our team went to the rescue of two rhinos who would not have survived without our help:
Our veterinarian team, together with the Kenya Wildlife Service, successfully treated a southern white male rhino, Atan, who was injured in a fight with another rhino bull. The cases for intervention depend on the extent of the rhino's injury and whether the injury will affect the rhino's ability to feed or access water. In this case, Atan was desperately in need of our help.
The rhino patrol team saved a black male rhino named Meluya from drowning. He had gone down to the river to drink and found himself unable to get back out because of the slippery river banks. This required highly coordinated teamwork from our veterinarian, rangers and even the logistics team, as a tractor was needed to create a pathway for Meluya. Watch a video of his rescue.
Chimpanzees
One of our biggest concerns when the pandemic hit was the possibility of our chimpanzees getting infected, due to their close DNA ties to humans. There was not much information on the interaction of apes with the virus and we quickly closed off the Sweetwaters Chimpanzee Sanctuary from the public. This meant that the funds we would usually receive from your visits for their food, veterinary check-ups and contraceptives were compromised. It costs us approximately US$5,000 to take care of one chimpanzee for a year, and the future was starting to look bleak as fewer and fewer visitors came through our gates. However, through your generous gifts, we have been able to keep the chimpanzees safe and healthy with no cases of infections. This was done by isolating the caregivers from anybody outside their group and meticulously following safety guidelines. We have also added more enrichment structures like swinging ropes, hammocks, and termite mounds to improve the chimpanzees day-today environment by making it more natural.
We are happy that after much discussion, Sweetwaters is now open to visitors, with many precautions in place, and that you can all visit our dear chimpanzees once again and learn all about their different stories.
Security
In October, we celebrated three years of zero poaching on Ol Pejeta, which would not be possible without our armed rangers and the canine unit. They have been instrumental in ensuring that our fence line is not intruded by conducting daily patrols, and are also a big part of the security response teams in our communities. They frequently assist local authorities in investigating incidents, especially where scent tracking can be useful. Together with our skilled bloodhounds, they have responded to over 40 incidents ranging from theft of electronics and livestock to domestic violence cases. This has helped us maintain a peaceful relationship with our communities, which is crucial for the continued safety of our wildlife
The team very sadly lost Diego – our beloved attack dog – to cancer, but we are grateful that Daryll Pleasants from Animals Saving Animals is already training another Shepherd to join the team, continuing Diego's amazing work and legacy.
Community
The communities around Ol Pejeta are integral to our conservation model, being the first line of defense in the fight against poaching. They look out for any signs of suspicious people or intrusions and alert our security teams for action. We always aim to align our conservation actions and activities with the things that will benefit them, both environmentally and economically.
Some of our neighbours have been hit particularly hard by the pandemic. The loss of income and the closure of schools has impacted many of the adults and children. With your continued support, we have been able to redirect some funds to our communities:
We have distributed 30 energy-saving stoves, which have saved the receiving households money and reduced their exposure to lung-related complications.
We have distributed 20 laptops to final year high school students in partnership with Afretech, so that they continue learning while schools are closed.
We are on target to complete the building of a dormitory for the children of Mwituria. The whole project is expected to be finished before the end of 2020. In December, the dormitory will hold 120 students in total - out of a school population of around 110.
In Closing
I hope you are proud of some of the things we have achieved this year despite the challenges we faced. I want to take this opportunity to wish you and your family a happy holiday season and a wonderful end of the year.
We look forward to welcoming many of you back to the Conservancy in 2021. There is nothing that would please us more than to thank you in person and to let you know how much we value your constant support of our work. You are amazing.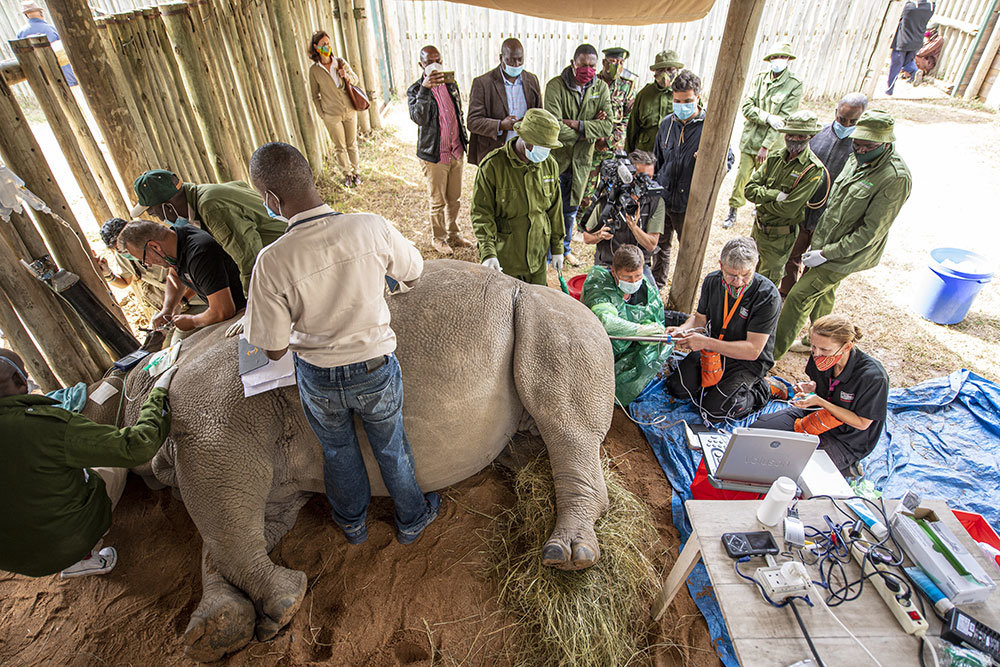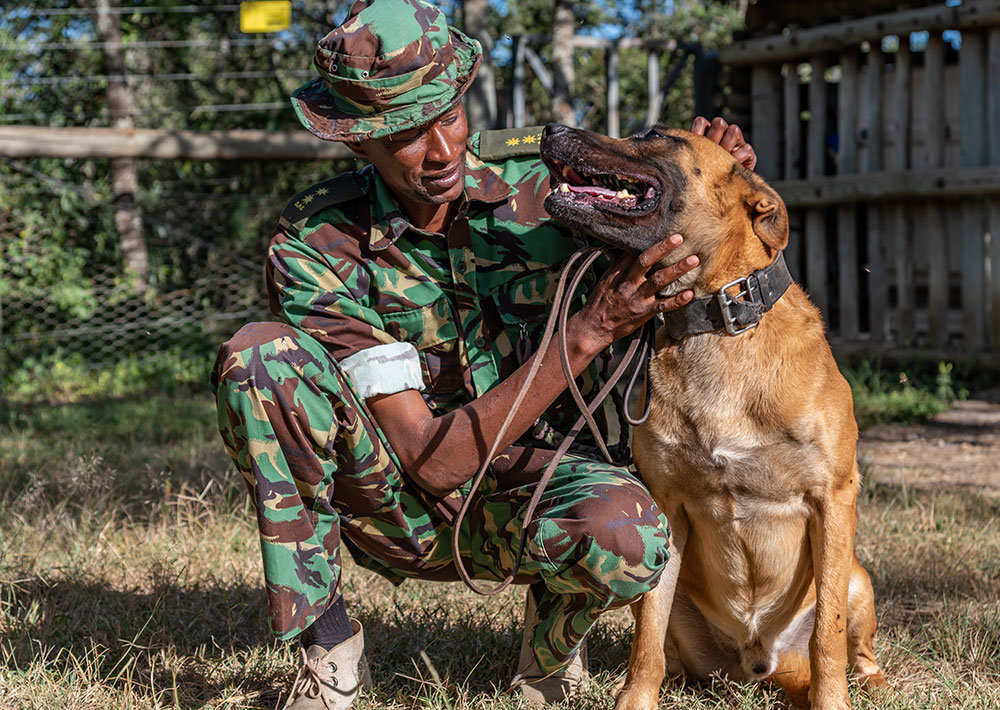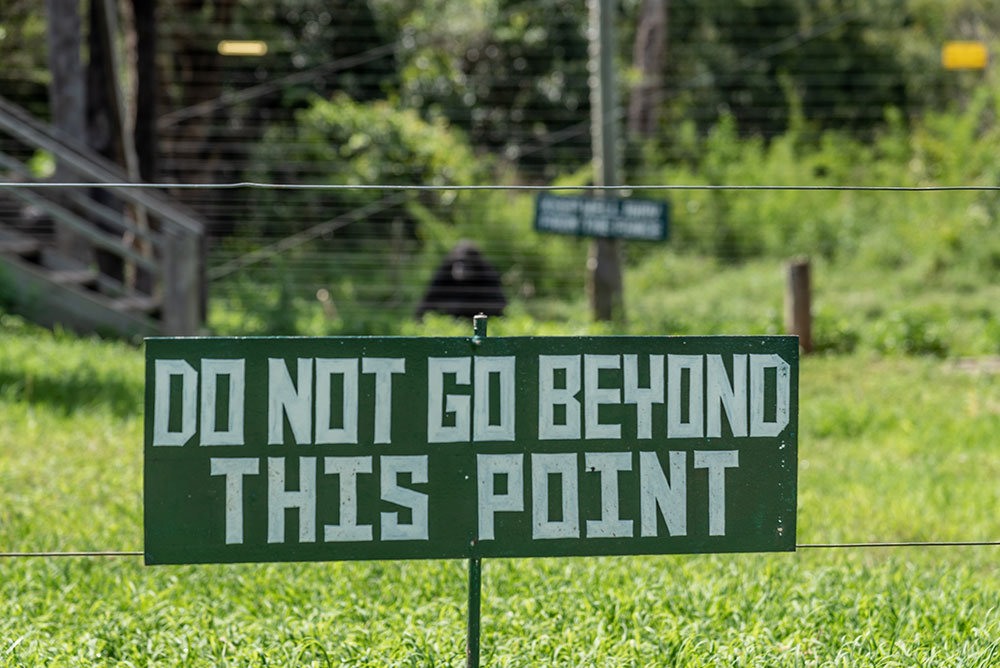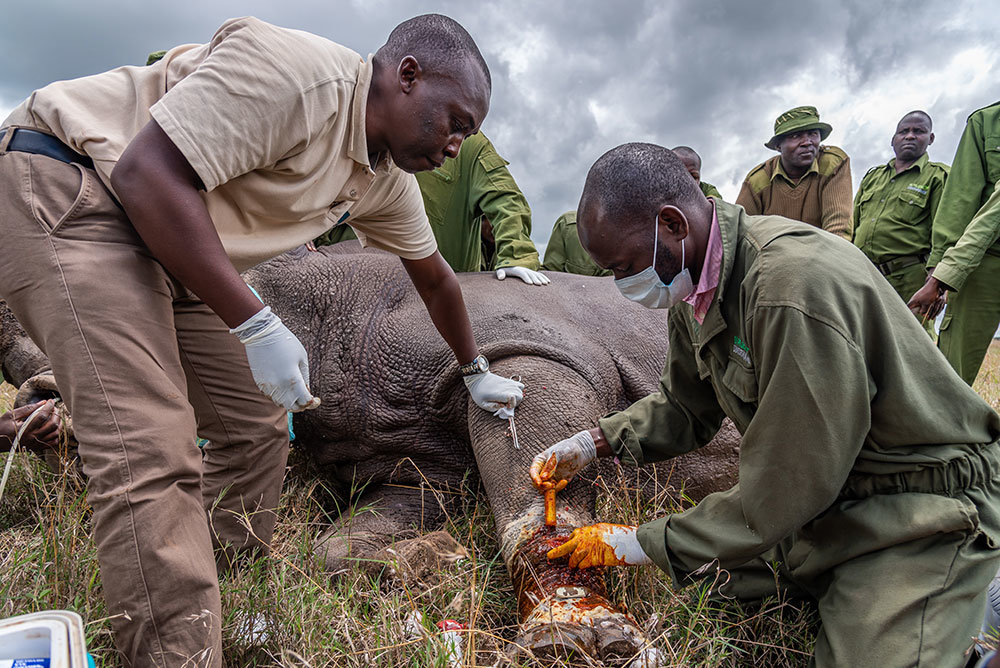 Links: