Dear OCEF donors and volunteers:
The season of harvesting and thanksgiving is upon us again; we would like to wish you and your family a happy and healthy holiday season! Thank you for your continued support for and trust in the OCEF! We are deeply grateful for your help, support and participation in any shape or form.
GlobalGiving's 2020 #GivingTuesday Campaign will be on December 1, from 00:00:00 Eastern Time to 23:59:59 Eastern Time. There will be a $1,000,000 Incentive Fund on #GivingTuesday. You may participate by clicking the "GIVE NOW" button in the end of this report.
The Incentive Fund will be distributed to participants proportionally based on final fundraising totals. This means that, at the end of #GivingTuesday, the projects that bring in the most dollars will win the largest slice of the Incentive Fund, and every project that activates donors will earn something. Online donations up to $2,500 per unique donor per organization will count towards earning a portion of the Incentive Fund.
Besides the invitation to #GivingTuesday, we want to report our progresses in 2020.
With immense gratitude, we report another year of resilience, of resourcefulness, of hard work, of love for learning, of hope—all because of your tireless work, trust and support. OCEF has been operating in high gear whenever possible, in whichever channel that is open. 5,519 financial aid packages of $781,000 total have been issued to K-12 students. Library Program sent 13,624 books to the schools. Almost $92,000 were used on Campus Improvements, which in some places means the students can finally have proper water supply. These figures offer a glimpse of OCEF's work in 2020. COVID-19 put a hold on our Summer Teaching Program and delayed our Online School Program, but 68 volunteers still conducted 480 hours of online classes covering six subjects, benefiting 1,500 students.
Despite what seems to be insurmountable circumstances, we managed to direct our resources where needed. Financial Aids, Online Classes, Book Drive, Special Projects (Campus Improvements) and Correspondence have all been highly active and effective. We particularly would like to mention the 524 letters in response to student beneficiaries' incoming messages. That personal, high-touch exchange is priceless in this confusing and sometimes faceless world. We take pride in this tradition and we thank each and every one of the 48 volunteers writing these letters with genuine care and love.
This very genuine care and love is what drives us and makes OCEF different. When life is hard, we work harder, because deep down we know there are so many students out there who got it worse, far worse. We also know, these students, these teachers, never give up, never will. Any tiny bit of help we can give along their heart-wrenching, nail-biting, winding and sometimes dark way out, is an outstretched hand pulling them forward. It may just tip the scale. We take comfort and renew our faith in the knowledge that we have lightened the way, warmed hearts, rekindled hope.
This holiday season is bound to be one that is remembered singularly. We wish you a safe and restful one. Above all, peace. Thank you, thank you, thank you!
Sincerely,
Overseas China Education Foundation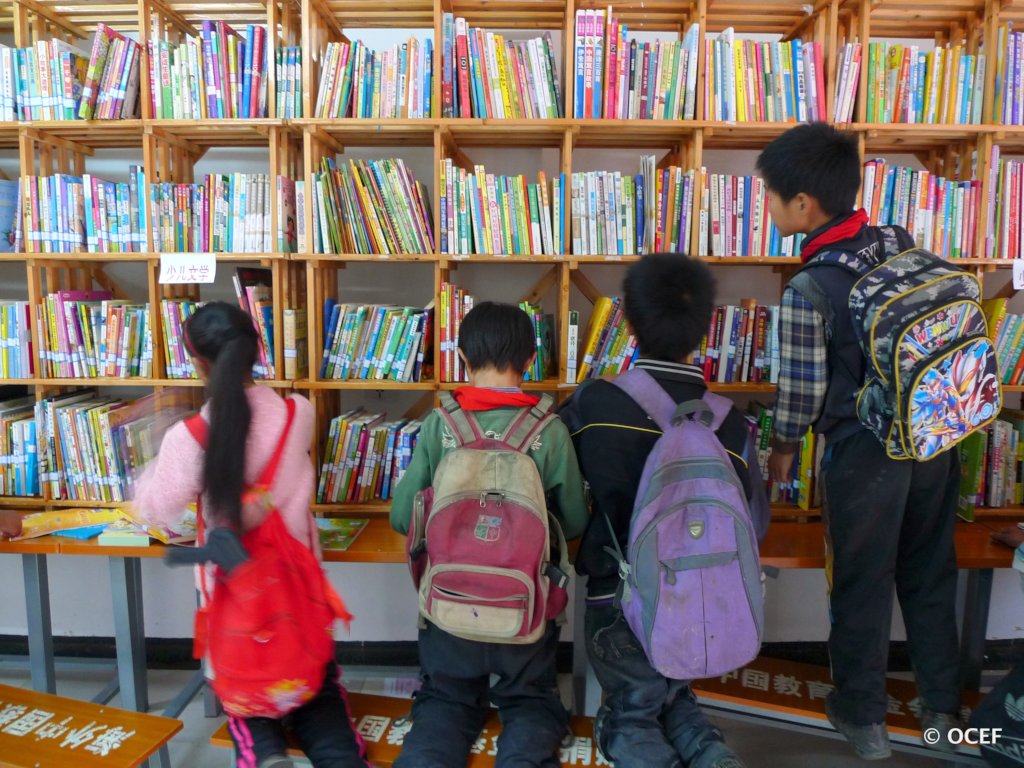 Links: