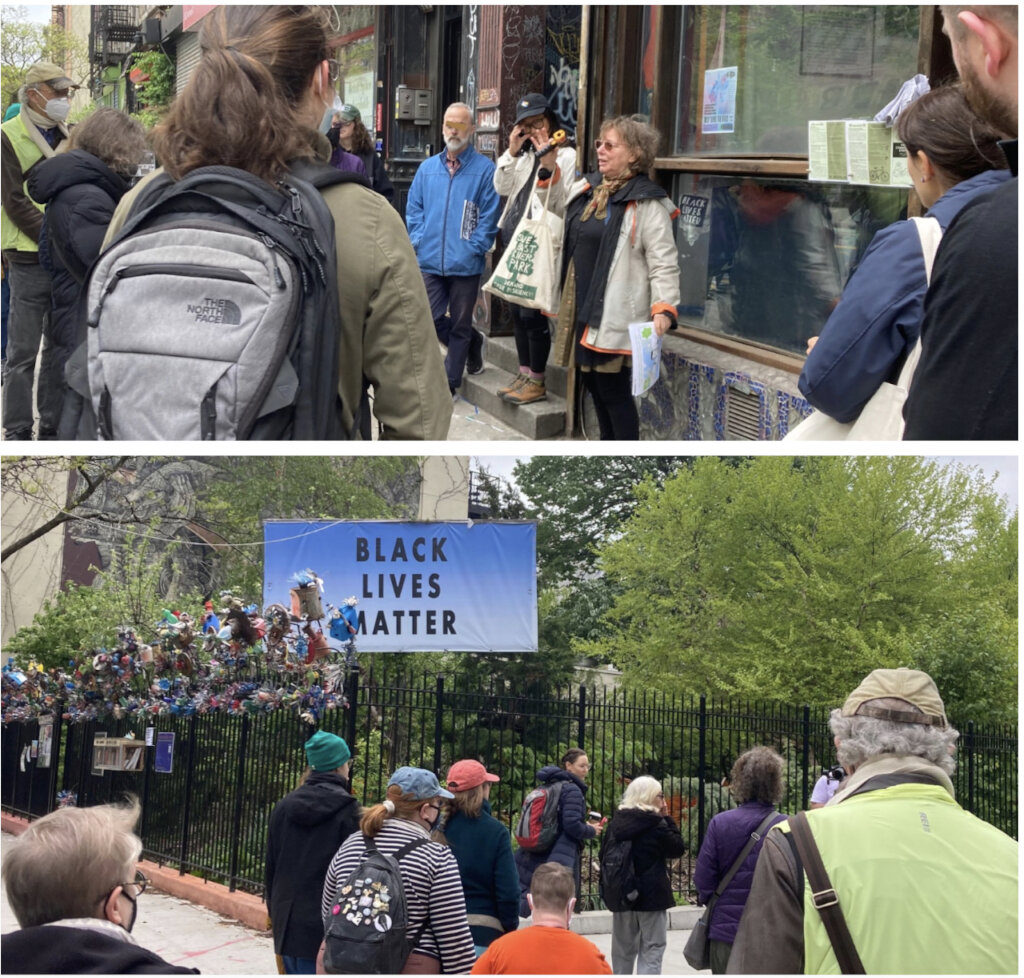 At Green Map NYC, we create events as well as mapmaking resources that connect climate and community.
Here are some highlights of the Green Infrastructure Tour that we created recently for LES History Month and Jane's Walk, thanks to photos by Ms. Sano, a long time friend to Green Map.
For this event, we partnered with the Museum of Reclaimed Urban Space, which is where our tour began. We followed a route we initiated in 2020 for Open House New York (see map below), adding new sites and features including air quality and temperature sensors to check along the way (thanks to LES Breathe, the group that placed sensors around the neighborhood).
Of course, we started in a community garden, the lush La Plaza Cultural, where rainwater collection, composting, abundant greenery, a pond and French Drains help retain stormwater, which is what green infrastructure is all about.
A historic map illuminated changes to the groundwater and tidal creeks. Everyone gained insights into the flow of our sewage towards the Manhattan Pumping Station after walking through the Riis Houses sunken playgrounds that can retain stormwater, noting the new resiliency infrastruction (elevated utilities, etc). Participants exchanged knowledge of everything from the new 'saddlebag' heat pump window air conditioners to local food security (which includes the Free Fridges, a mutual aid solution to food waste and want.
Thanks to you, events like this help engage everyone. We very much appreciate your ongoing support!