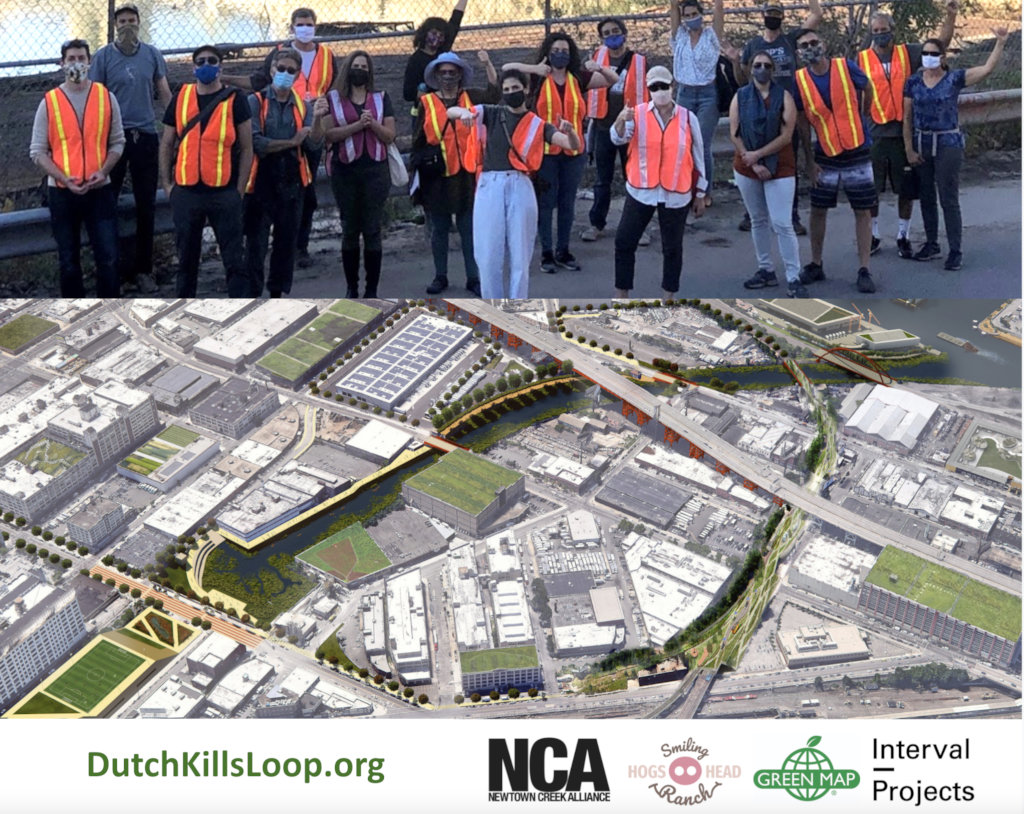 This week, GlobalGiving is incentivizing new recurring donations! If you start yours before midnight this Friday, after the 4th month, Green Map will receive 200% of your first donation, boosting the value of your gift significantly. Recurring gifts help us plan, too! Our thanks to the seven recurring donors already helping us on this platform! You can support our global program or our local NYC climate action work!
Why give to Green Map? In addition to map making, we are partnering on several local placemaking projects in NYC that address climate head on:
Close to our Lower East Side office, there's a popular little park with a handsome former community recreation building that needs revitalization to reopen to the public. Green Map has been on the Stanton Building Task Force since 2012, along with the Sara D Roosevelt Park Coalition, University Settlement, FAB-NYC and Pratt Institute. This year, we celebrated the opening of its new public restrooms! This month, we hosted a public presentation by Pratt's interior design students who reimagined the building from different perspectives, highlighting repair, food security, energy, free expression, teen engagement and more, as you can see at instagram.com/stanton_reimagined/. Will 2021 be the year the Stanton Building is returned to community use? Watch for updates in the year ahead and at facebook.com/StantonBldg.
The Dutch Kills Loop is moving forward, too. Since 2015, Green Map has been part of the team steering this infrastructure-reuse project that incorporates bio-active innovation - from composting and mycoremediation - and plans to clean stormwater, generate energy and much more along a disused rail line and two-mile loop of open space and restoration landscapes. Check out this Long Island City long-term project at DutchKillsLoop.org and hopefully, soon, you will be able to come walk the Loop in person!
Green Map NYC is also taking part in Open Streets - this is a Covid-pivot that addresses our village's too-narrow sidewalks and encourages on the street 'distanced strolling' and easy-going relaxation. These traffic-calming projects are all over NYC, and ours is the first managed by community members! Green Map is part of the team on Avenue B in the East Village, as seen at twitter.com/Loisaida_OSCC.
Other climate action projects are in gardens, on bikes, at the riverside - more to come in a future newsletter, Around the world, many Green Map projects are also active in a range of on-the-ground projects supporting the regeneration of local nature and sustainable living.
Here's some good news: New York became the first state to have their retirement fund divest from oil and gas - this is $226 Billion moving over to the green side!
Wishing you all the best as the Winter Solstice approaches - we hope you will be in good health as you celebrate the return of the light and look ahead a positive year for climate progress, locally and globally!