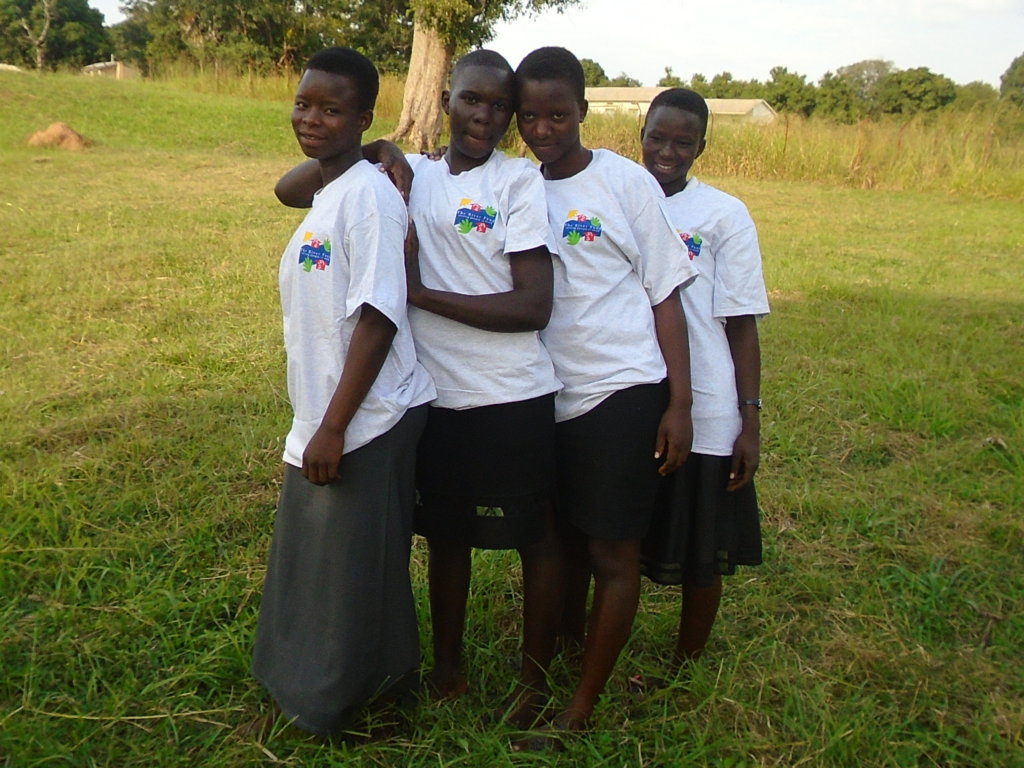 *The River Fund met with the Project Leader and many of the girls in September at our annual site visit.

Secondary Education Support for Vulnerable Girls (Funded by Global Giving) through
www.riverfund.org
River Fund HIV/AIDs Family Support Women Association, Kitgum.
Report Period: August – October 2016

Activities carried out this quarter.
1. Meeting of the students by the project leader
2. Provision of sanitary towels and T-shirts to the beneficiaries.

Achievements.

• Of the 20 students being supported, 09 are now sitting for Uganda certificate of education (UCE).
• 20 girls supported in Career guidance by the academic masters in which subjects they must concentrate on to achieve their desired careers.
• 20 girls supported with Sanitary towels; 03 packets each for term III.
• 20 girls received T-shirts(01 each) from the Organization.
• Follow up meeting held with the students who were encouraged to concentrate on their studies especially those now sitting for the final Examination of UCE.

Challenges.

• Some of the girls reported late to school his term due to difficulty in receiving scholastic materials and other basic necessities like soap, sugar from their parents; items which the Association has not included in the package for this year. In addition, some of the girls were not at school during the time of visit despite their fees having been paid since they had to return home for things like soap, books and other grabs.
Lessons learnt.

• Close involvement of the teachers is key in project success as they help in providing guidance and mentoring to the students.
• Close monitoring and follow up at school by project leader is key in fostering mentorship of the girls
Conclusion.

Term III begun well with 80% the supported students returning to school within the first week of new school term. The project leader made follow visits and held meetings with the students and mentors in their respective school.
We are so thankful to Global Giving and the River Fund for this support. We could not have done this without all of your help!