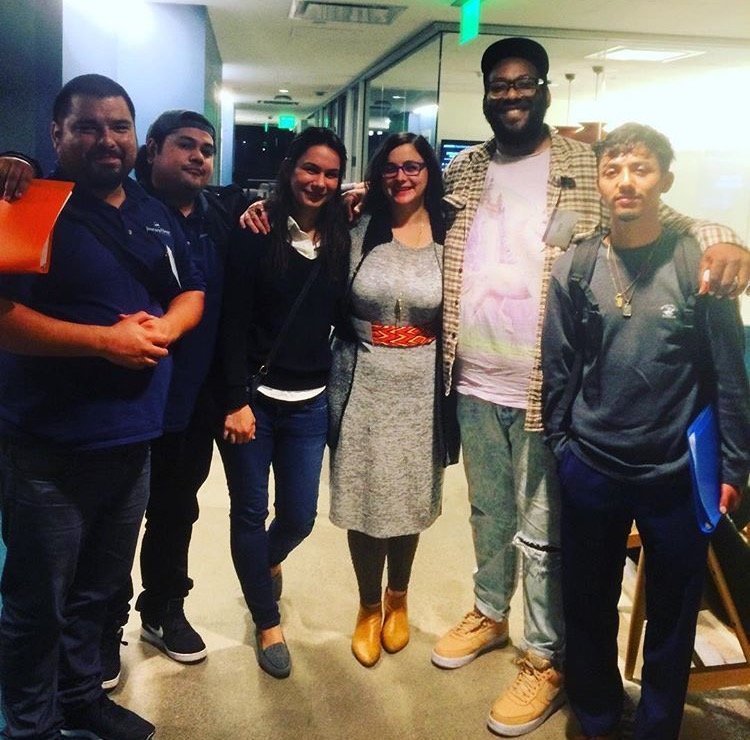 Hey folks! I am writing this update on the behalf of JFMS. I was actually a former work-study student from this last fall's writers workshop for social justice! It was such an amazing experience to share space with amazing professionals in the industry! I am beyond ecstatic to be a part of this collective as a Social Media Consultant.
So much has happened since the start of the new year! For example….
In January 2018, Justice For My Sister collaborated with PBS SoCal to host a two-day media education workshop for former and current foster youth. The workshop series was designed to enhance student interest in media and film careers. The participants also had the opportunity to actively engage with professional mentors in creating a pre-production plan with filming materials!
In February 2018, JFMS had it's first advisory board retreat! The retreat was a success as members gathered to discuss and plan JFMS up-incoming programming. The retreat also provided board members the opportunity to reflect and strengthen our roles in the organization. Our awesome board members are dedicated to advancing JFMS mission and educational programming! A very special thank you to Lexi Notabartolo from the Young Storytellers! Lexi, facilitated a wonderful workshop on non-profit planning!
Now that we are about to enter a new month, we actually have some really exciting news!!!
Our campaign for Nuevas Novelas will be participating in GlobalGiving Girl Fund Initiative! Starting March 1st to March 15th, we need your help inviting folks to donate to our campaign! The goal is to receive as many donations from unique donors, to have a chance to receive funding for Nuevas Novelas!
Please consider inviting three friends to donate to our campaign! You can also share our campaign flyer on social media! If your not already following check us out on social media!!!
Instagram: @justice4sister
Twitter: @Justice4Sister
Facebook: @justiceformysister
JFMS is extremely excited to take part in this project as we advocate for the advancement of girls worldwide!
For more information on GlobalGiving's GIrl Fund check out the following link…
https://www.globalgiving.org/funds/girl-fund/
In Solidarity,
Marina Perez