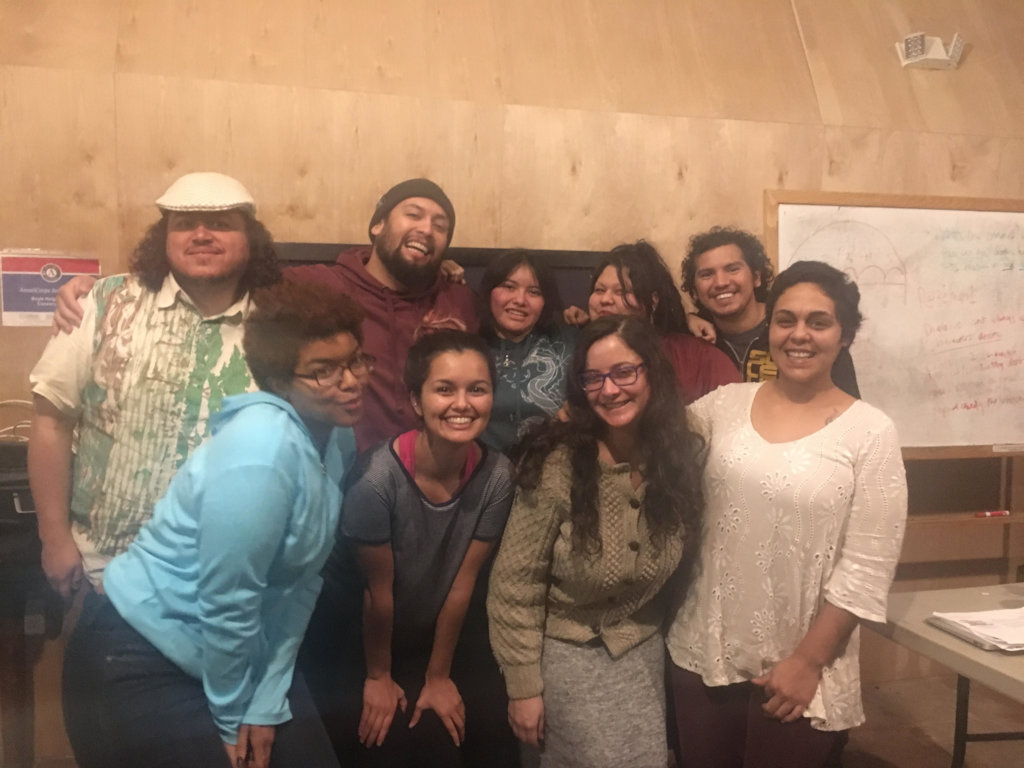 We're grateful to the instructors, mentors, volunteers and donors that made this term a huge success! Each week for three months, our students met experts in the field of webseries and digital content, storytellers and content creators at the forefront of the field! Students were granted insight to how the industry works, and how to develop their craft of writing for this format.
To see the recap of our fall term, please check out our slide show here.
We'd like to thank our stellar work-study students who made our work that much easier: Julissa Villatoro, Cassie Rubio and Marina Perez. ALSO! Special shout out to Ivonne Rodriguez, our donor who asked her friends to donate to Nuevas Novelas for her birthday.
Please consider helping us to reach our funding goal by the end of the year. Challenge your three of friends to match your donation, and spread the word on social media: www.nuevasnovelas.com.
If you're interested in volunteering as a mentor or at one of our events, please email us at justiceformysister@gmail.com.
Check out our student Julissa Villatoro's testimonial regarding her from this term:
I've always wanted to work with film and media, and my biggest dream is to become a showrunner of my own series one day. For an introvert like me, it's a bit of a double whopper to break into the industry. Not only do I have to hone new skills necessary for the field, but I also have to learn to overcome my shyness of meeting new people and sharing new ideas. At Nuevas Novelas, it became that much easier to come out of my shell and do both. Even moreso, I've learned that I'm not the only one trying to overcome these obstacles, and it became that much clearer why our communities need programs like Nuevas Novelas to foster our professional development. It was because of the culture cultivated here that I was able to learn so much about filmmaking; but more importantly, about how in turn these spaces could be
potential vessels for community service. I believe in the stories my peers and I are trying to tell, and I believe in its potential to empower and educate our communities in need. I have embarked on my filmmaking career thanks to this program, and it has enriched my professional development in ways I never imagined but I will always be grateful for.