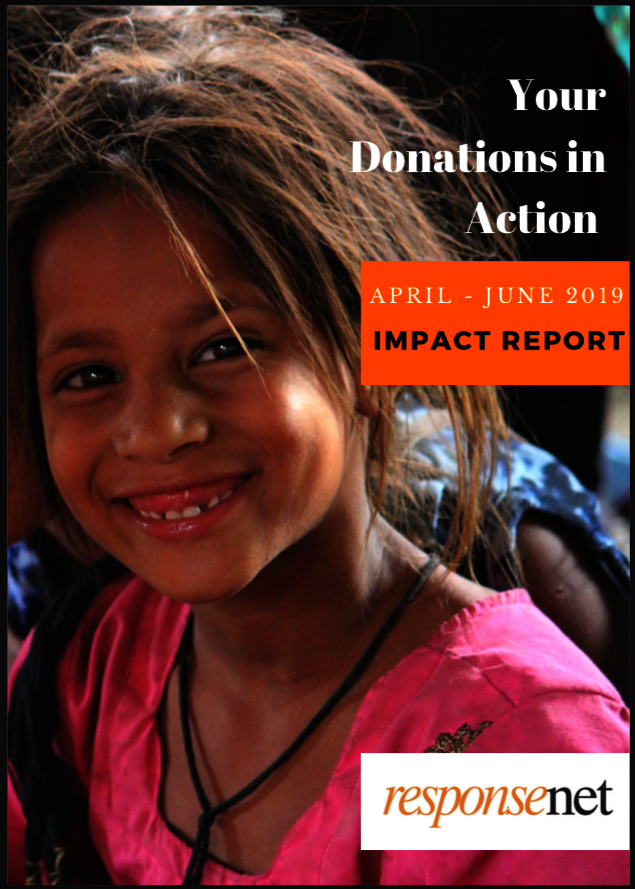 Your Donations in Action
SUPPORTERS LIKE YOU HELP FUEL OUR MISSION AND THEIR DREAMS
YOU HELPED PROVIDE OVER 1 MILLION MEALS FOR CHILDREN IN NEED FROM APRIL THROUGH JUNE 2019
DID YOU KNOW?

At least 1 in 5 children in India cannot learn because they're hungry. With your support, we provide food to over 17,000 children in non-formal schools across India every day.

THANKS TO OUR partners, WE ARE achieving SUSTAINABLE development goal of zero hunger in india
HUNGER IN INDIA IS OFTEN HIDDEN OR MISUNDERSTOOD. BY LENDING THEIR HANDS TO THE FIGHT AGAINST HUNGER, RESPONSENET'S PARTNERS SHED LIGHT ON THE ISSUE. THEY HELP RAISE AWARENESS OF CHILDHOOD HUNGER AND GENERATE VITAL SUPPORT THAT HELPS US FEED CHILDREN IN NEED ACROSS THE COUNTRY.

Rupanjali, 12

At 12 years old, Rupanjali is determined, bold and dreaming sky-high. She wants to become an Air Hostess when she grows up. In spite of everyday challenges and family problems, she wants to turn her dreams into reality. With supporters on her side, she is able to find hope for a better future.
"The food is tasty, the school materials are good, the teachers explain things well, the classes are fun and I am learning more," said Rupanjali.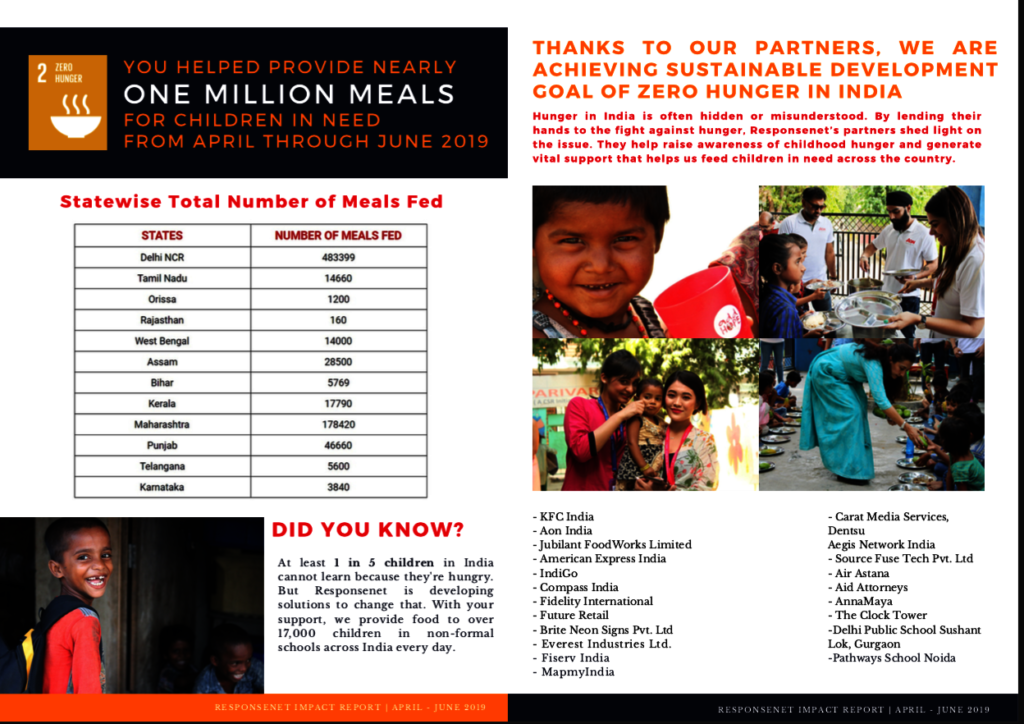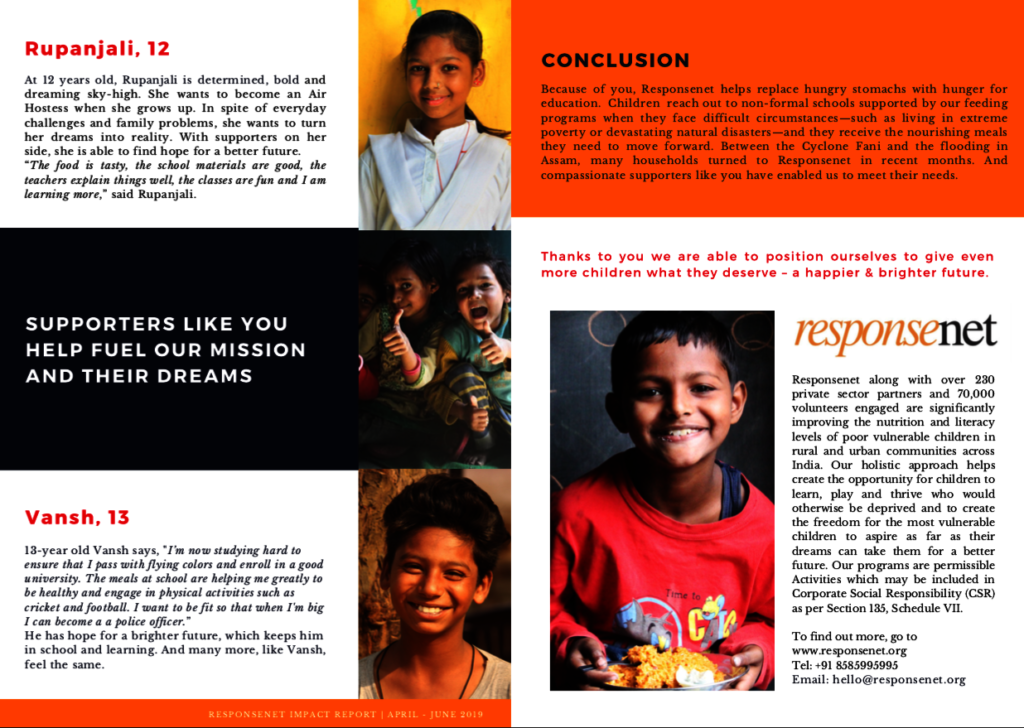 Attachments: