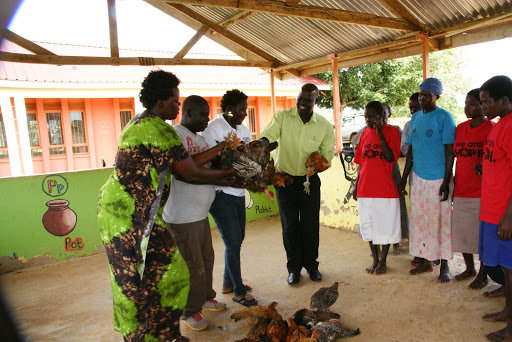 It was 7 months ago that Hope Centre Uganda first started working in Omoro District with the Nodding Syndrome victims at the Centre for care for the people affected with NS in Northern Uganda. The project piloted for 6 months and we conducted surveys and research on the needs of the kids affected by this tragic disease of unknown cause.
HCU has been laying a groundwork on how best they can support the NS victims directly. It has been so challenging since the closure of the Centre on 24 December last year, accessing these families has been so hard since they all live far apart from one another.
On 18 April, Team HCU met up with the parents of the kids affected with NS and discussed how HCU can help these families and the two parties came to an agreement of doing a poultry project and they opted to keep the local breed chicken.
The parents were put in 5 small groups of 5 people in each group and the total number of 145 households were registered. The groups were to make a small administrative structure so they are totally responsible for the project and they are the one to feed these poultry as part of the responsibilities agreed on during the meeting. Each group will receive a total of 40 chicken which we hope in 5 months each group should be having over 300 chickens, out of which they can sell and spend part of it to cater for their families, especially their children with NS.
HCU team also gave out 7 packets of reusable sanitary pads to seven of the girls affected by NS and as part of the Girl Power project. Its so sad that one girl who is the victim has been raped and she is pregnant and the mother of the victim is also pregnant. There is no clear trace of the culprit to the victim and the parent has no ability to do anything about the whole situation.
The project team however took the girls through the basic and healthy use of the reusable pads to teach how best they can maintain, use and keep it clean with comfort and safety.
HCU team had games and fun with the NS Kids and most of them where opting to be back at the center one day. In their responses they feel happier at the center, and they kept on requesting the team to come with them or bring them back to the center.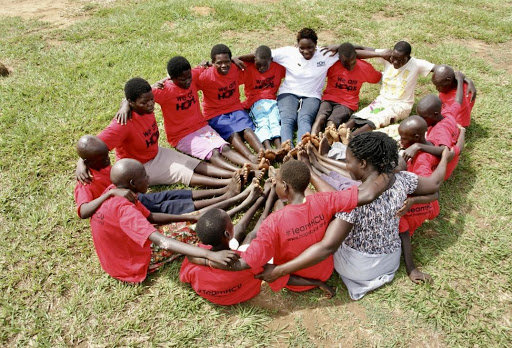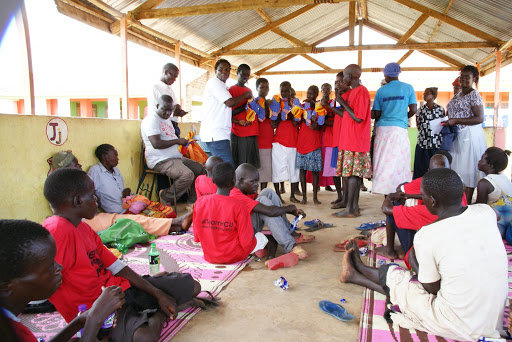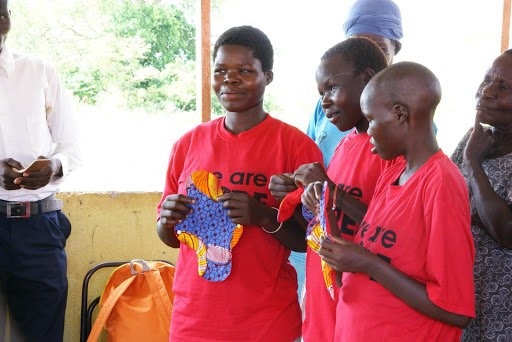 Links: