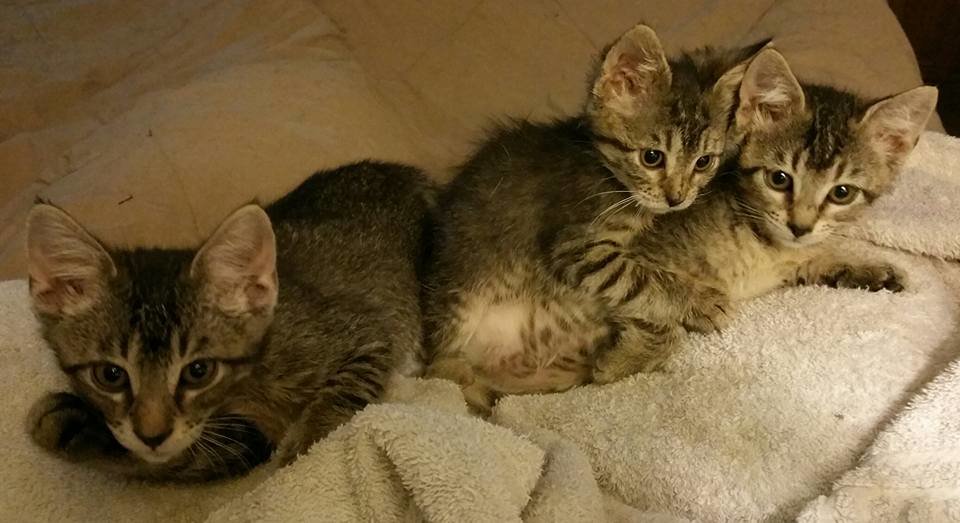 Springtime ushers in warmer weather, seasonable rain, and no shortage of kitten and puppy litters.
The shelter is already seeing an increased intake in kitten and puppy litters. We're doing our utmost to accommodate a group of young kittens who've just come into the shelter and a litter of several small puppies as well. Once they're old enough to be tested, we'll make sure they have their vaccinations, spay or neuter, and microchips so that they can find a forever home!
With spring upon us, it will bring more dogs and cats that are displaced and more litters from unspayed females.
The cost of adoption at our shelter is $100 - $200. The cost we incur in intaking litters of kittens and puppies, on average, is $300 or more per animal. This doesn't include the cost of feeding and housing them.
It's so immeserably helpful, during this season, to have your support and your contribution!

Your contributions with your financial support changes and literally saves lives!
This is the time when your help and support is critical to our continued efforts toward animal care.
You make it possible to rescue kittens and puppies off the streets where they are prey to bigger animals, suffer in extreme weather, are in danger from vehicles and the cruelty of people, and from starvation and dehydration. Your contributions ensure that these animals do not have to live in conditions like this!
We need your help, your support, and your considerations.
Any donation is appreciated and all donations provide for our animals. We want to ask if you'll consider a donation of support. Can our animals depend on you as they always have?
With a donation of as little as $10, $20, or $50 your impact can change the outlook for one animal.
Your contributions make these life-saving efforts possible!
We're asking you to continue to make the difference in supporting our ongoing mission of giving animals a better future.