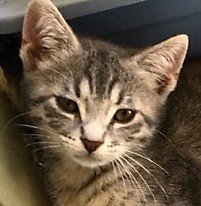 2019 was a good year for our shelter!
We had over 550 adoptions last year of both cats and dogs! So many deserving animals have had their lives changed because your donations made it possible!!
Your contributions fed them, treated their medical conditions, provided them with vaccinations, and their much needed spay/neuter.
One of the more costly proceedures we routinely take on is hearworm treatment for dogs that have tested positive. For a dog that's not fixed, has no microchip or shots, and is also heartworm positive, the cost, per animal, is daunting and is not recovered in their adoption.
With adoptions typically running from $100 - $200, all the standard medical costs we take on for an animal, plus any additional medical expenses like heartworm treatment, our cost usually runs around $300 - $400 per animal.
This doesn't include feeding and housing them.
With your action and decision to give, you helped treat 23 dogs with this fatal issue!
We don't have to stop rescuing animals because it's too cost prohibitive to our budget because your making it possible for us to continue to save and change lives.
Your contributions make these life-saving efforts possible!
We've started a new year and with it will bring more dogs and cats that are displaced, more litters from unspayed females, and animals that need critical medical care.
Your decision to contribute with your financial support changes and literally saves lives!
We're asking you to continue to make the difference in this new decade with a contribution to support our mission of giving animals a better future.