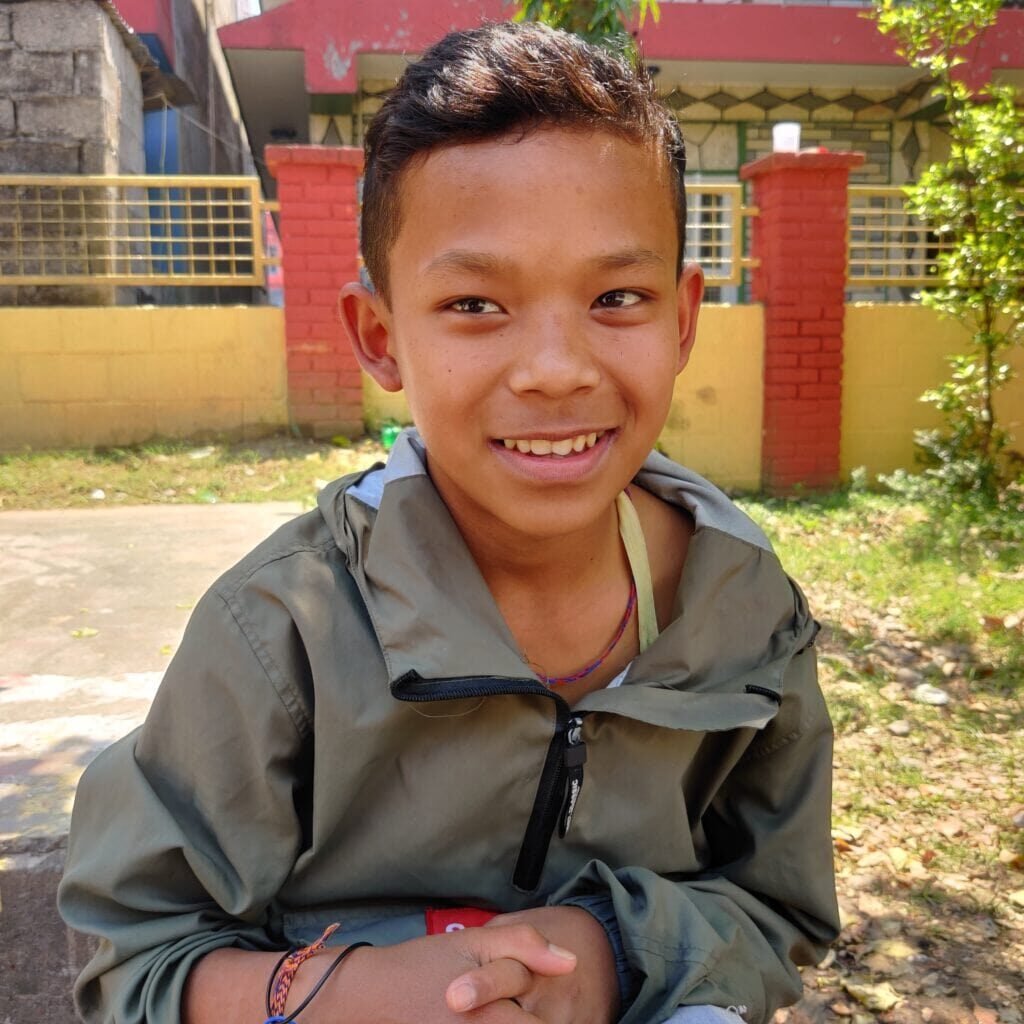 As the whole world begins to slowly recover from the devastating effects of COVID19, sadly the pandemic is going to be felt a lot longer in Nepal, where still only 20% of the adult population has been vaccinated.
I would like to share with you one of our success stories, where we managed to reunite Arun with his family. At three months old, Arun's mother abandoned him and his disabled father and left him in the care of his uncle in a small village.
At 10 years old, Arun's uncle left in search of work and a new life in the city, so he moved in with his father. They struggled with their relationship and one day Arun took a bus and ended up in Pokhara, a city he did not recognize and was a long way from his village.
Alone in the big city and unable to remember where he had come from, Arun was forced to live and work on the street. Our outreach worker who was monitoring child labour, identified Arun as being vulnerable and was determined to try and find his family.
Arun moved into our Street Shelter, where he was with other boys, who had all found themselves living on the street due to a range of complex reasons. After months of counselling with our social workers, using mapping methods to mark out landmarks near to his home, they eventually worked out the name of Arun's village, and tracked down Arun's father who had filed a missing child report two years prior.
This whole process took a year before Arun was reunited with his father and uncle and once all the formalities were concluded, he was free to return home. Our social workers will keep in touch with Arun over the next few years, to check on his wellbeing and his school attendance.
After some determined lobbying by our team in Pokhara, who always work hard to make sure action is taken against employers of children under 14 years, Arun has been awarded Rs. 25,000 (£159) in compensation for the unpaid work he had completed whilst on his own in Pokhara.
To reach more children we urgently need more help - a donation of any amount will go far in funding the tireless efforts of our social workers in Nepal, who work day and night to identify and house vulnerable children.
Thank you for your support and with your help we can change the lives of the children we work with forever.
Best wishes
The Kidasha Team