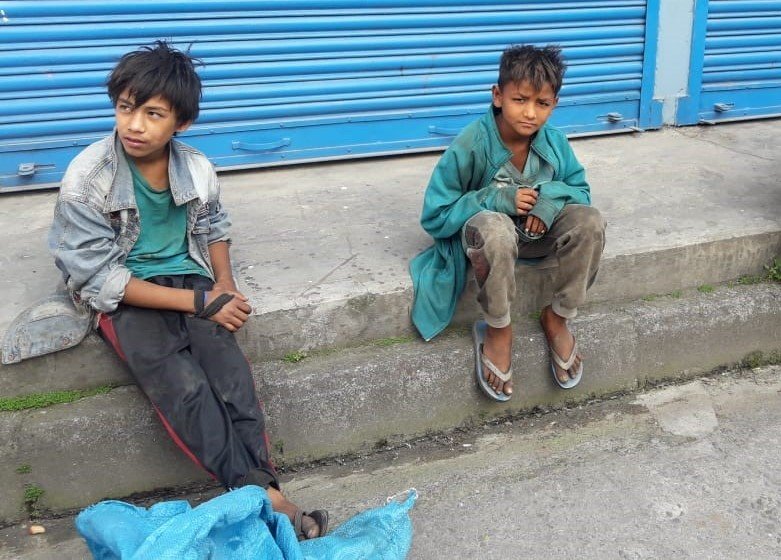 As the COVID-19 situation here continues to improve and we look forward to more freedom, the situation in Nepal is now critical.
Cases in Nepal have surged by 1,200% in recent weeks, with the number of daily infections increasing from 100 to over 9,070 in the last month. Perhaps more worryingly, the national testing positivity rate is being reported at a huge 47% and with ICUs full and oxygen supplies critically low in some regions, international observers say that Nepal is on the brink of a human catastrophe.
As a result, several regions across Nepal have imposed new lockdowns, including in Pokhara and Butwal where the majority of our work takes place. After been closed for six months last year, schools have been forced to close again and as the majority of our beneficiaries lack the means to access on-line learning opportunities, the impact on their educational attainment is dire. As too is the impact of restrictions on livelihood opportunities which having just started to recover are again being decimated, with ever more families struggling to survive and thousands of children being at even greater risk of neglect and harm.
Our team on the ground is using their extensive experience from last year's crisis to coordinate our response. We are providing emergency aid to children and their families, working to protect the most vulnerable children from harm and also will be re-starting our community learning classes.
Despite these challenges, we remain committed to do all we can to protect the most vulnerable children and keep them safe during this escalating crisis, However, how much we are able to do relies on the generosity of our supporters and therefore we would be really grateful for any more help you are able to give.
Thank you for your ongoing support.
The Kidasha Team