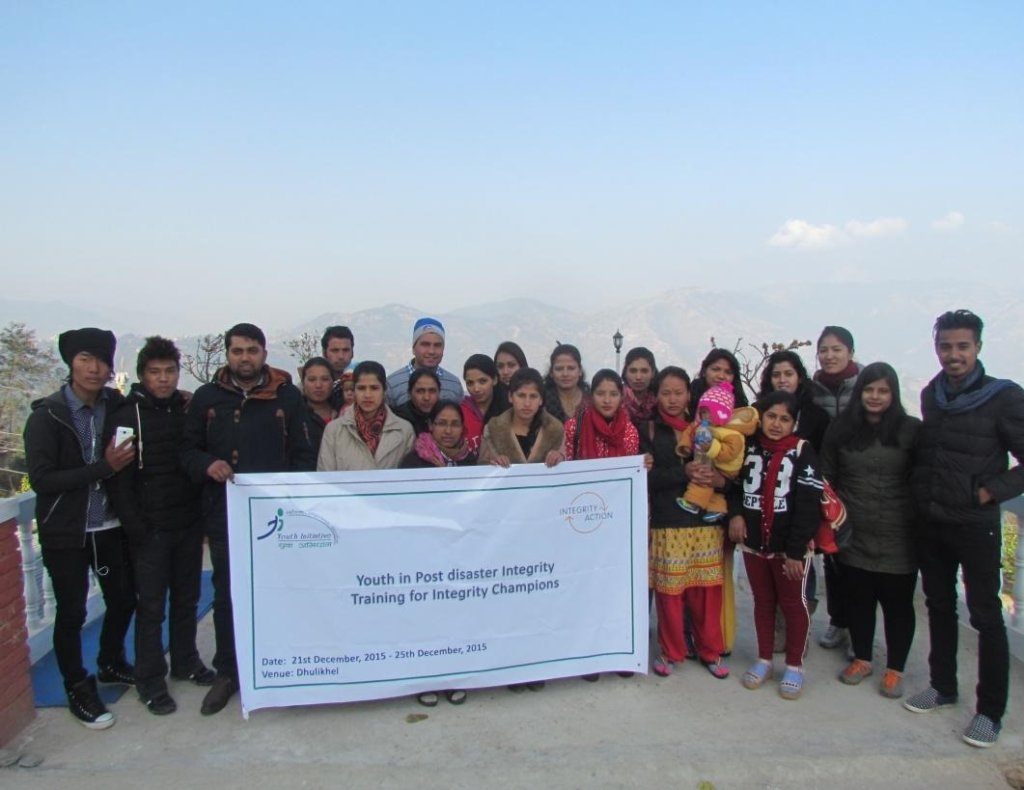 Thank you for donating to our project!
With your money Integrity Action and Youth Initiative Nepal have trained 20 young people as integrity champions, to monitor the 2015 earthquake relief efforts in badly affected districts, bringing improved responsiveness from aid agencies, government and NGOs involved in relief efforts, so that Nepali citizens affected by the earthquake receive the assistance they need.
Since November 2015, the integrity champions have been identifying the key partners involved in the relief efforts, researching what relief services citizens are entitled to, interviewing citizens to understand where gaps in the relief efforts lie, and also educating people about relief services.
Youth Initiative and the volunteers have also been inviting key actors involved in the relief efforts to review the problems that the monitors' have identified and discuss how they can implement solutions to improve relief aid performance.
Youth Initiative has also organised street drama performances in 40 separate locations to educate citizens about earthquakes. The drama teaches citizens about how to prepare for earthquakes, what to do during an actual earthquake, as well as how to cope with the aftermath.
As a result of Youth Initiative and the integrity champion's work, the following recommendations have been implemented by key stakeholders in the relief efforts:
Local government in all districts are now sharing lists of households who are entitled to relief benefits.
Local government staff in all districts have promised to attend monthly events arranged by Youth Initiative where monitors will share feedback on the effectiveness of aid and relief from citizens.
World Vision International has agreed to remap households who are eligible for relief distribution with the integrity champions, after discovering there were a substantial number of citizens not receiving benefits they were entitled to.
Once again thank you for your contribution to our project! It all makes a difference!