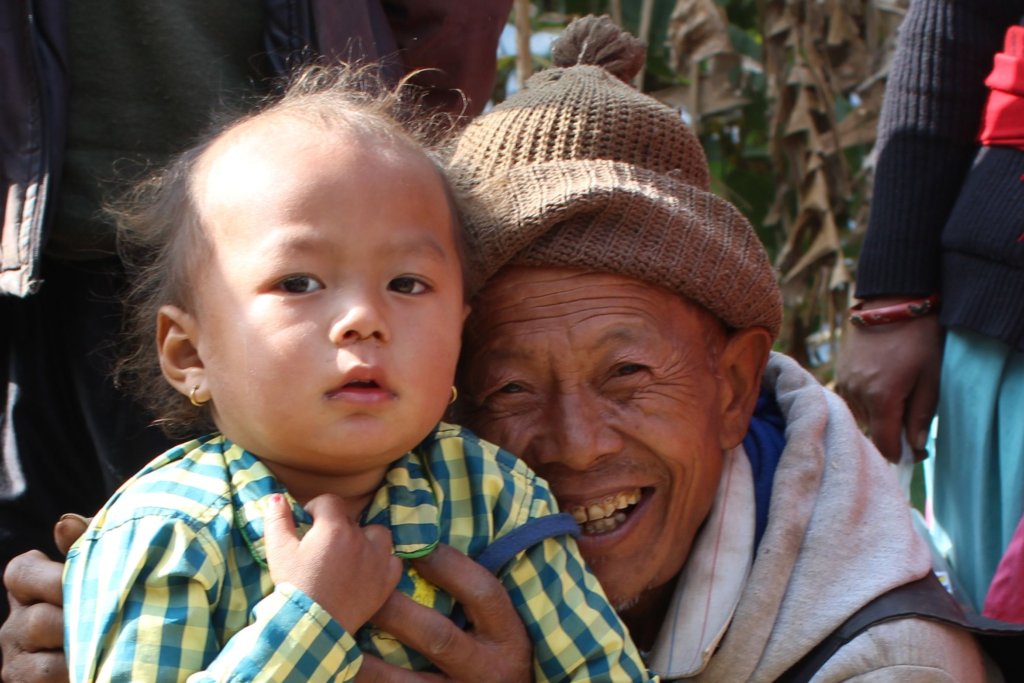 Thanks to your amazing generosity IDV's team in Nepal has continued to work tirelessly in the new year.
And with February now already well underway we wanted to send you some updates about our work to provide relief and recovery in this country devastated by two earthquakes last year.
Over recent months we've begun to focus more and more on long-term reconstruction, particularly in relation to schools and classrooms. However, we're still actively undertaking other types of work and also helping to meet urgent needs, which sadly too often still exist many months after the disasters.
For example, winters are notoriously tough in Nepal, particularly in remote mountainous areas. These are often cut off during winter and areas above 1500m experience fierce chills and snowfall.
And this year winter suffering has increased for two reasons, the earthquakes' impacts and the recent fuel crisis caused by a blockade on the Indian border.
As a result of the earthquakes hundreds of thousands of people are still living in tents or temporary shelter that provide little or no protection from the weather. As a result of the fuel-crisis families have had no access to heating or cooking fuel.
It's proved a deadly mix and by the end of December New Delhi television were reporting at least 22 survivors dying from the cold.
So, in January we began work to provide winter relief items like warm blankets. To date we've undertaken two distributions in Sindhupalchock and these have provided essential warmth and comfort to 230 families. This was only possible thanks to you.
Thankfully the fuel crisis is now showing signs of ending but we're conscious that the cold is still a problem for many families who can't afford to buy fuel even when it is available. So, we're hoping to provide more winter relief and we're fundraising right here on GlobalGiving to help more survivors like nine year old Jenisha.
But of course, while immediate relief is essential in the short-term what families really need is more substantial shelter from the elements.
So, we're really delighted to have started working with a new partner to help meet this vital need as well.
This weekend we have a team back in Sindhupalchok to help construct resilient homes for families whose old homes were destroyed in the disaster.
These new homes are transitional in nature but are steel-framed. So, they're quick to erect in basic form, and make an immediate impact. However, they can also be gradually made more permanent by their new owners over time.
While our partner is providing materials for this project we're contributing logistical and technical support through our skilled volunteer engineer and larger team. And our team is only available to help this weekend because during the week they're working on the projects your own donations have funded.
Although our current involvement on this project is short-term, there's much more work to be done in the future and so we're keen to develop this new partnership moving forward.
As always, if you ever have any questions about our work and how we use your donations, then please don't hesitate to email Andy@IDVolunteers.org. I would be delighted to hear from you.