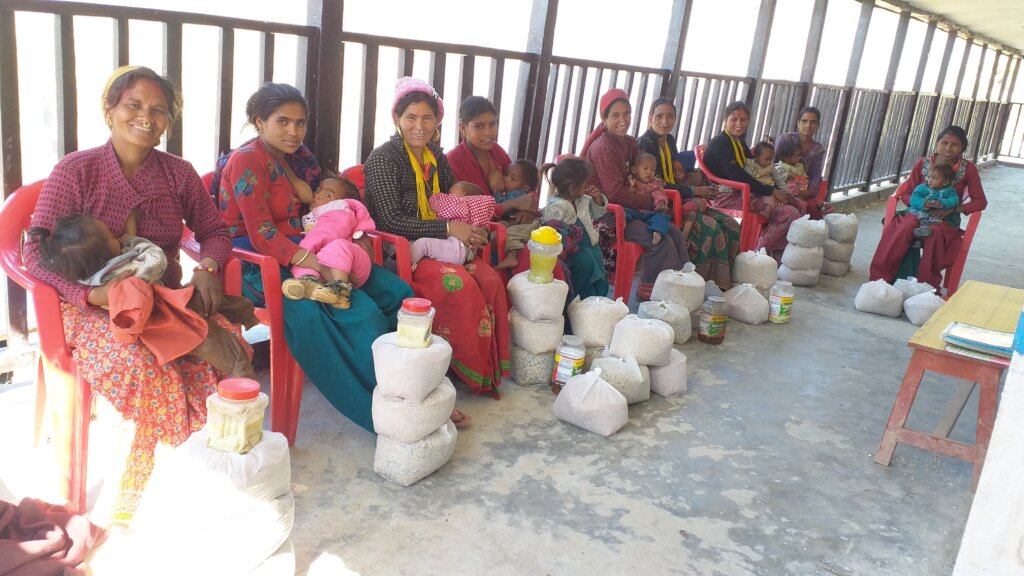 Namaste Friends,
We hope everything is going well for you and that you are safe. We're here to bring you the latest news from the earthquake-affected areas of Nepal. We have been able to continue our support for the past six years, rebuilding housing, and public infrastructure, and restoring livelihood support in the community, thank you for your generous support.
We have completed the reconstruction of 113 homes for vulnerable people (single women, persons living with disabilities, ultra-poor, elderly people) like Man bahadur (Name changed) (52 years) with your generous support and in coordination with local government in four Rural Municipalities of Gorkha district. We also provided small animals (goats, poultry) for livelihood support.
Man bahadur's home was collapsed to the ground by the earthquake. He couldn't register for the housing reconstruction grant scheme even though his house was completely destroyed. Due to missing papers which is needed to enlist as a beneficiary at the government level. He used to work as a potter for tourists with his wife, but that was forced to close due to the earthquake and now pandemic.
"Finally, after years of staying in a temporary shed, I have a home," he says. PHASE has acted in the same way that my parents would have. PHASE assisted me in constructing my home. Now neither the monsoon nor the winter will be a burden to me."
The project supplied technical staff, building materials, and intense follow-up support to people like him in order to expedite and ensure the rebuilding of their homes.
In addition, we put effort to address various humanitarian needs in our project areas, such as in recent days, the food supply chain being hampered due to the COVID-19 pandemic, which has increased the cases of malnutrition among children and mothers in Nepal's far-western districts. We provided them food items: rice, lentils, and cooking oil, which they utilized to prepare a nutritious meal for the mother and baby.
Likewise, Nepal being a country with the most scenic but also active Himalayan ranges, makes it prone to various unpredictable natural disasters. We are driven to be prepared with the required emergency supplies and methods to build up the necessary resources to prevent the loss of Himalayan communities.
For which we need your further support for addressing the immediate needs and support to ensure that the infrastructure and services meet the needs of the local people. Using earthquake-resistant building techniques and focusing on livelihood development to increase disaster resilience for the future.
We wholeheartedly appreciate your continued support and would expect similar support in the future.
Thank you for your support.
PHASE Nepal Family