Project Report

| Apr 9, 2021
Commemorating the earthquake month 6 years Back with our Story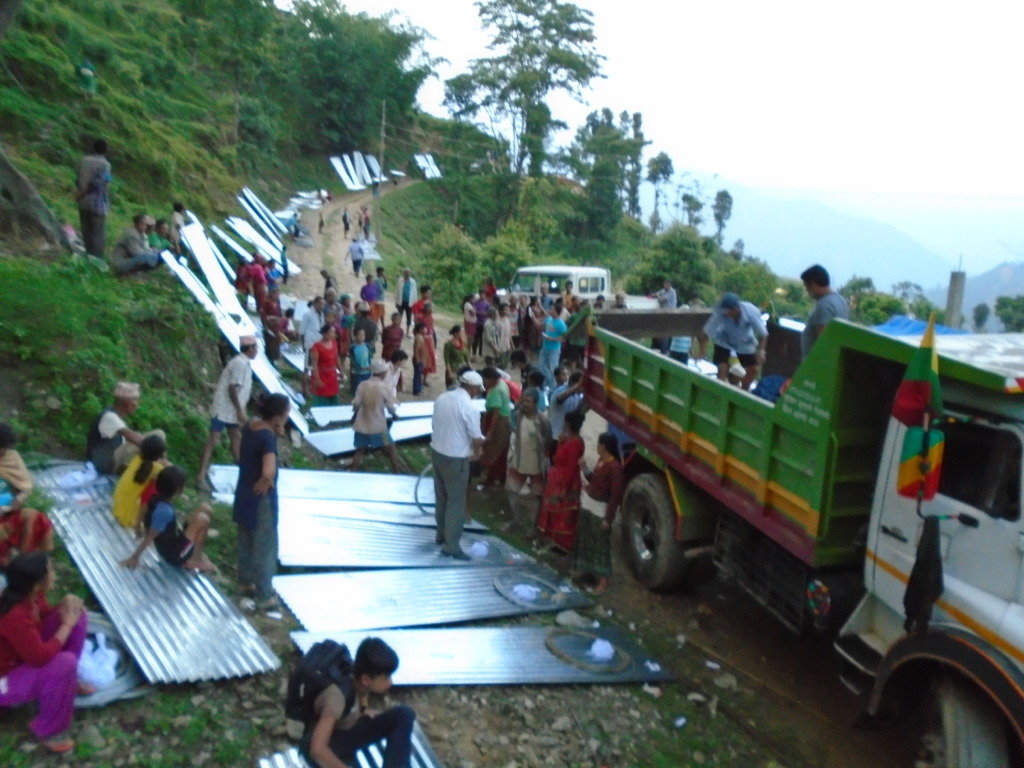 Namaste Friends,
Six year ago, this month, we were hit by the massive earthquake causing a massive loss of lives and livelihoods. PHASE Nepal team would like to commomerate those hard times and express heartfelt appreciations to all the donors, partner agencies and supporters for supporting the neediest communities to rise back. In this short recall, we would like to highlight our major achievments that we are able to materialize with the help of numerous supporters like you. The rebuilding of houses, schools, heath centres along peoples' livelihoods and hope took significant time, effort, resources and most of all resilience. PHASE was able to support more than 15000 families, first, with immediate relief materials such as food and sanitation package, basic shelter materials and winterization support in the first year and with recovery projects consisting agriculture and vocational training initiatives and economic empowerment in the following years.
Right from the second year of the earthquake PHASE was already able to support 2000 most vulnerable communities with livelihood recovery, initiate the rebuilding of 54 schools via temporary buildings ,5 schools other permanent buildlings that in the most earthquake affected remote villages of Sindhupalchok, Gorkha and Syanga. There we worked in providing reconstruction support in areas where no other NGOs or Government have reached. We also continued running 2 alternative schools at the snowy villages of Tsum area bordering to Tibet in northen-most Gorkha providing quality education in the neediest of times. Similarly in the Health Sector, PHASE contined to support basic primary health care and maternity services in 6 ultra remote areas of Gorkha and 4 similar areas of Sindhupalchok year right from under the tents . By the end of 5 years PHASE's role was intrumental in ensuring permanent building and basic birthing facilities in these health posts, 5 of which were built directly by PHASE while the others were partly supported by staff and equipment.
Rebuilding Health, Education and Livelihood recovery, PHASE continued with rebuilding 86 different water reservoir tanks and 100s of public taps bringing drinking water service, sanitation and irrigation back in the villages of Sindhupalhok. In Gorkha the devastated walking trails on the mountainous terrains were rebuilt with eco friendly stoned step models reaching more than 70 kilometers, reviving cross village mobility ,thus economy and accessibility to other services. Similarly in Chitwan and Dhading we were able to build 800 houses for the most vulnerable people who were unable to builld a decent shelter even after 4 years of the earthquake. With a theme of leaving no one behind we have been further working with more than 7000 most vulnerable households especially single women, persons with disability, internally displaced and the elderly with appropriate interventions on sustainable livelihoods, inclusion and economic recovery in Gorkha while also supporting 100 vulnerable people to finally build their houses.
Having hit by another disaster of the Global Covid-19 Pandemic was a big blow for us. Many of our staff got sick and one of our staff passed away because of the contagion despite using all the prevention methods to avoid infection. With one and a half decade providing most essential services such as health, education and livelihoods improvment, we chose to continue our work during the pandemic because in the absence of such services, the community of the remote would have become further victimized, if not by direct infection but definitely by the secondary impact of extended lockdown and complete closure of the essential services. Now that all of us staff have received 1st dose of Covid-19 vaccine, we feel a bit more safe.
This year too, we will still continue to provide high quality services to the most needy and vulnerable communities who are still hit by the long term impact of the earthquake. Most of the people have forgotten earthquake but not our team who has the first hand experience of working with earthquake hit poor, marginalized and isolated communities whose scars of the disasters are still deep and we are commited to fill them a bit with empowering community projects.
Thank you again for your continued support.