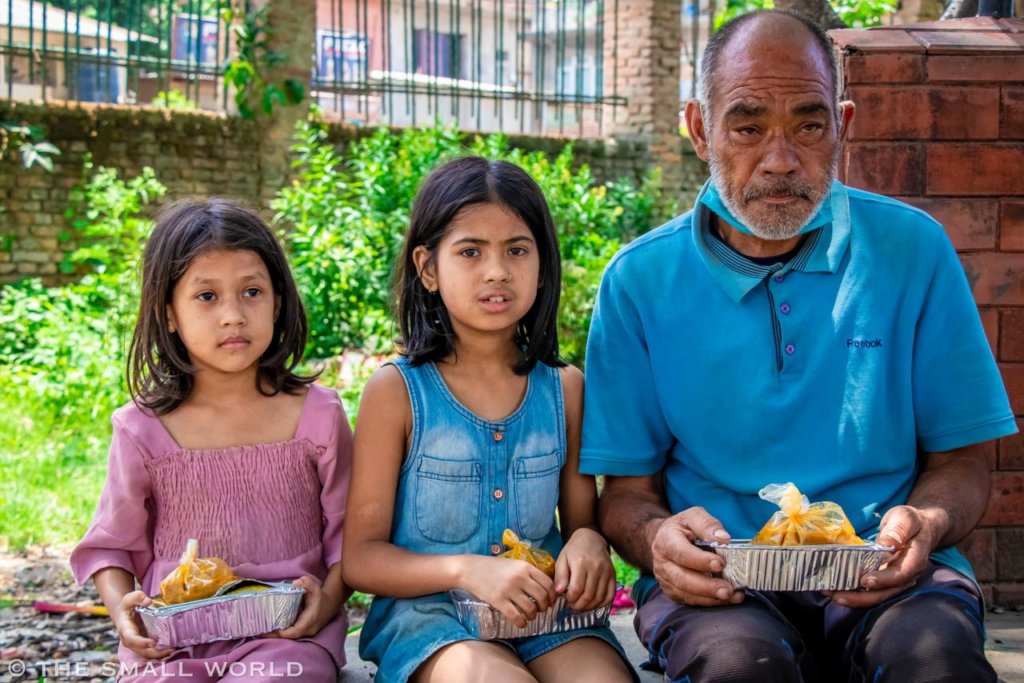 Dear All Friends and Supporters, Namaste!
I would like to express our deepest gratitude to all our supporters and friends, especially our amazing long-term supporters, our friends, Ambassadors Ruth Lightfoot-Dunn & Roy Dunn, for a 25K matching grant and all of our amazing friends and supporters! We are giving tons of thanks from the bottom of our hearts, and from the hearts of hundreds of orphans and vulnerable children, and each and every family who has benefited from our emergency relief work.
Because of each and every one of you and your immediate and generous support, the formation of a highly dedicated team of volunteers became our very strong contact on the ground, enabling us to provide emergency relief support for over 4,000 people. This includes providing more than 1,500 vulnerable children with relief food, face masks, sanitizers, and coordination with health facilities at the isolation centers and hospitals. Every day, we are engaged in emergency relief support that benefits over 400 people; providing care and continuing our regular ongoing child protection program at The Friends of Arhaus in Solukhumbu; the Himalayan Hope Home in Kathmandu; and supporting forty (40) young women at our College for Higher Education program.
Due to the full lockdown and many international governments providing aid (such as the USA, UK, and several European countries) with Oxygen cylinders, liquid oxygen plant manufacturing systems, ventilators, test kits, and medical support, the Covid death rate has decreased from a death every 5 minutes to a death every 10 minutes.
But unfortunately, during the most difficult times, people travelled from cities to villages, and now Covid-19 has spread to many remote villages where is no proper hospital or road access, making it almost impossible to get a valid assessment of the infected and mortality rates. The situation in the rural areas is even more deplorable. It is not possible to take the patient to the hospital without an ambulance. Infected people have no choice but to die at home as there is no hospital, no road access, and no way to travel to the city for better health care.
The death toll has reached over 8,000 and health experts are warning that the death total of this crisis is likely to exceed deaths from the devastating Nepal earthquake of 2015.
There is no official record from the government as yet about the effects on children, but since we are on site every day working in the field, we have witnessed many children who have lost their parents. We are deeply concerned since Covid has devastated families across Nepal, orphaning many children. "In my life, I have never heard of so many people dying in such a small span of time – it's likely there are many children below the age of 15 that are left behind," said Binita , the Children's News reporter at Himali Shanchar Media.
Six-year-old Purna and his four-year-old sister, Sangita, lost their father to Covid the first week of May. Just a week later, at a different Kathmandu hospital, they lost their mother. "It's heart breaking," said relatives of the children, "because they still don't know and they couldn't understand why their parents were taking so long to come home."
After being provided for a week with relief food for her and her children, Maili shared her heartfelt emotions with us for the first time. She especially thanked our female volunteer, Goma, for giving her new life and a new hope. She shared that, for her, being hungry and fighting every day for her children to survive was more difficult than dying in hospital. "But I want to live to save my children," she quietly sobbed, and requested help in getting an education to help support them.
The Small World team has found our relief work to be very important because, due to the long lockdown, all the daily workers have been deprived of their livelihoods. The men and women who worked hard all day to feed their families are in dire straits. Covid-19 treatment is a long way off and they are struggling to make ends meet. Women, children, and senior citizens are mourning the loss of lives due to disease and hunger and famine. No relief package has been announced by the government in the wake of the second wave, and again the government has extended lockdown for another ten days. We are continuing to provide relief food for many people in these critical times.
Again, we thank you so much for your continued great support and, again, we want you to know that since we are a local organization, all of your donations directly impact and greatly support the fight against Covid-19. You are helping to save the lives of hundreds of people infected with the virus, and helping to prevent the further spread of the virus, as well as protecting vulnerable children, underserved families, and communities from the devastating second wave of Covid-19 in Nepal.
Here's how your generous support can make the biggest difference:
$10 = 50 Face Masks
$20 = 1 Nebulizer
$25 = can feed 15 children for a day
$30 = a half liter of Sanitizer
$45 = 5 SETS OF REUSABLE PPEs
$75 = 5 PULSE OXIMETERS
$100 = 10 COVID-19 ANTIGEN TESTS
$800 = 1 OXYGEN CONCENTRATOR
$1,000 = Can help to provide Nutritious meals for 1,000 people
With thousands of vulnerable children throughout Nepal continuing to struggle through the devastating effects of the pandemic, including facing very limited access to food and education, increased rates of trafficking, violence, and poverty, it's more important than ever that we hit our $50,000 relief goal at GlobalGiving Crowdfunding.
Our generous donor is doubling every dollar you contribute – but we're still $8,000 short. This is a great opportunity to double your impact for children in need. Every dollar you can spare will help provide children in urgent need with double the nutritious food, double the medical care, and double the protection they need to thrive!
Thank you for being a compassionate and crucial friend and partner in our mission to provide life-saving care to vulnerable children and the communities in Nepal who need it the most.
Namaste & thank you! Stay safe and well,
Karma Sherpa
Executive Director & Co-Founder
*The Small World*
Email: karma@thesmallworld.org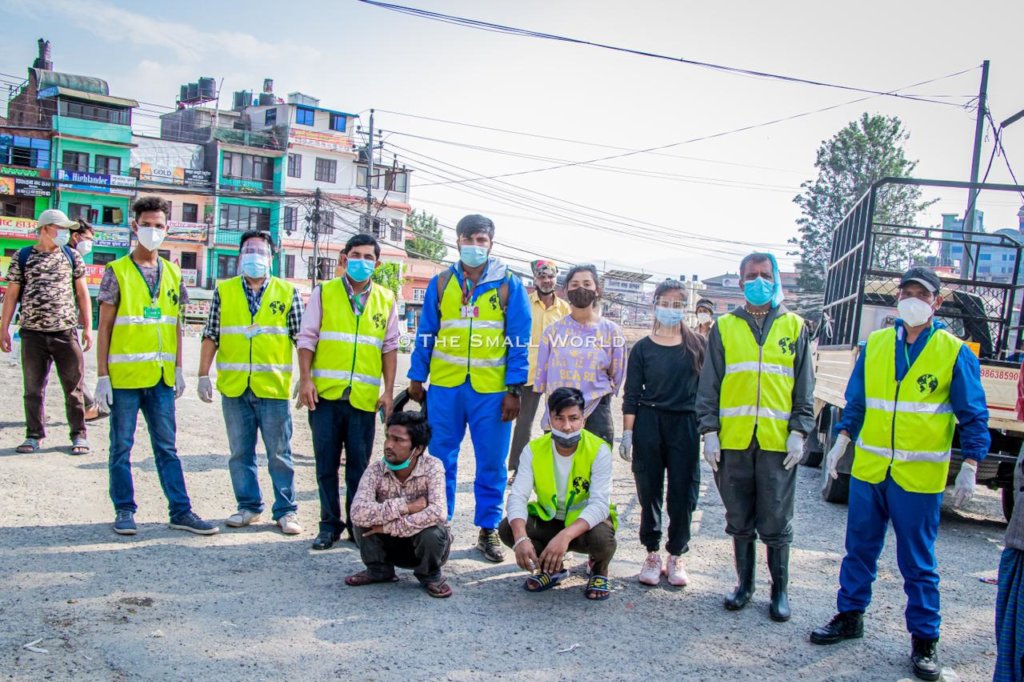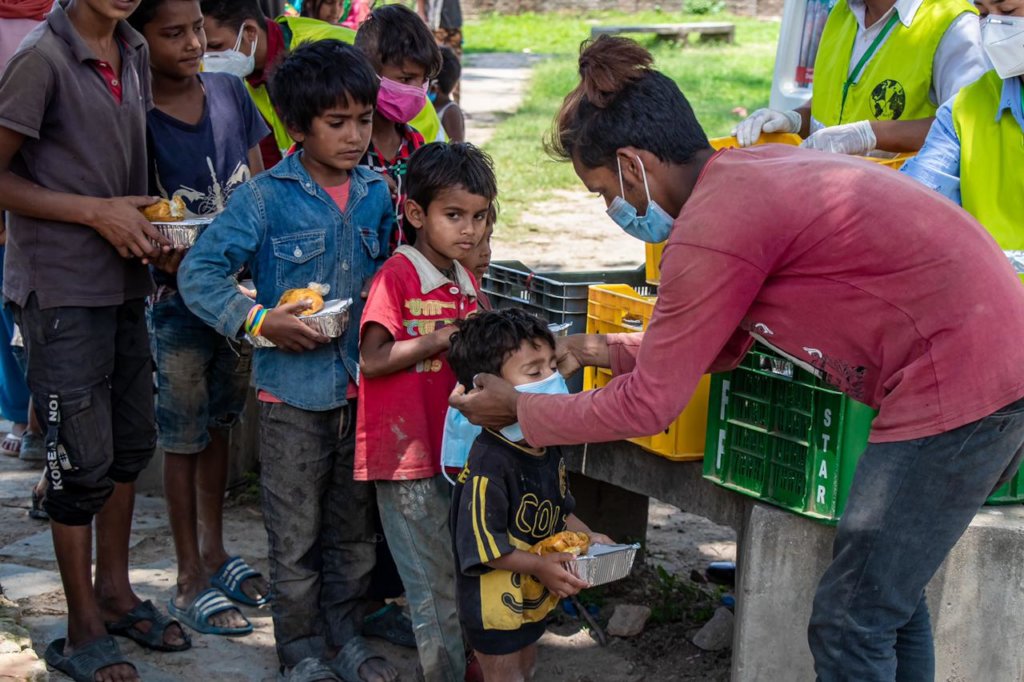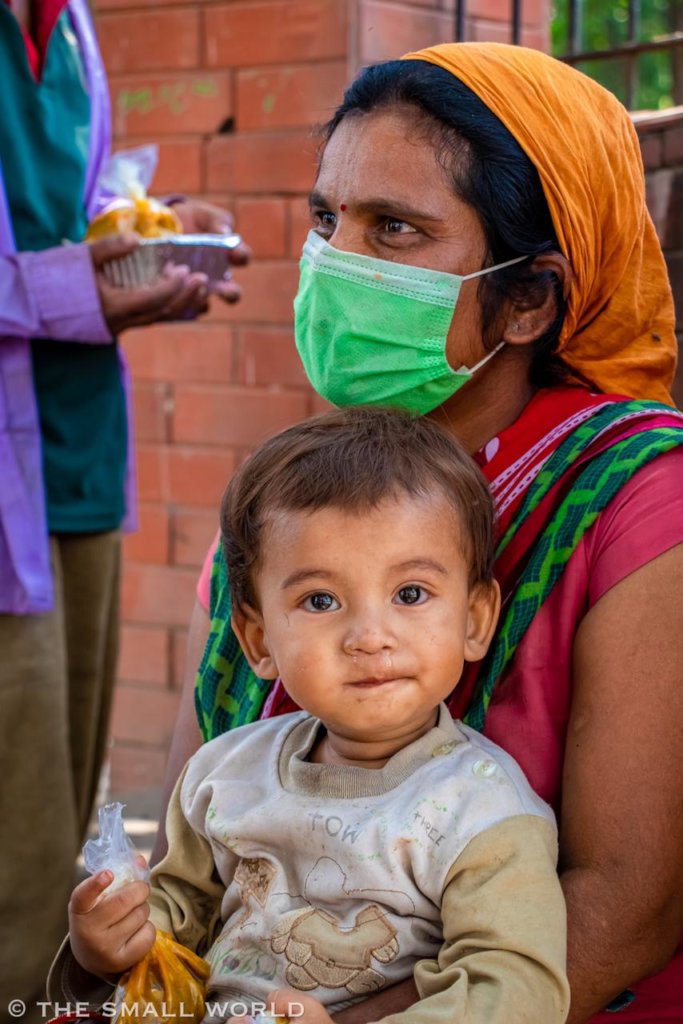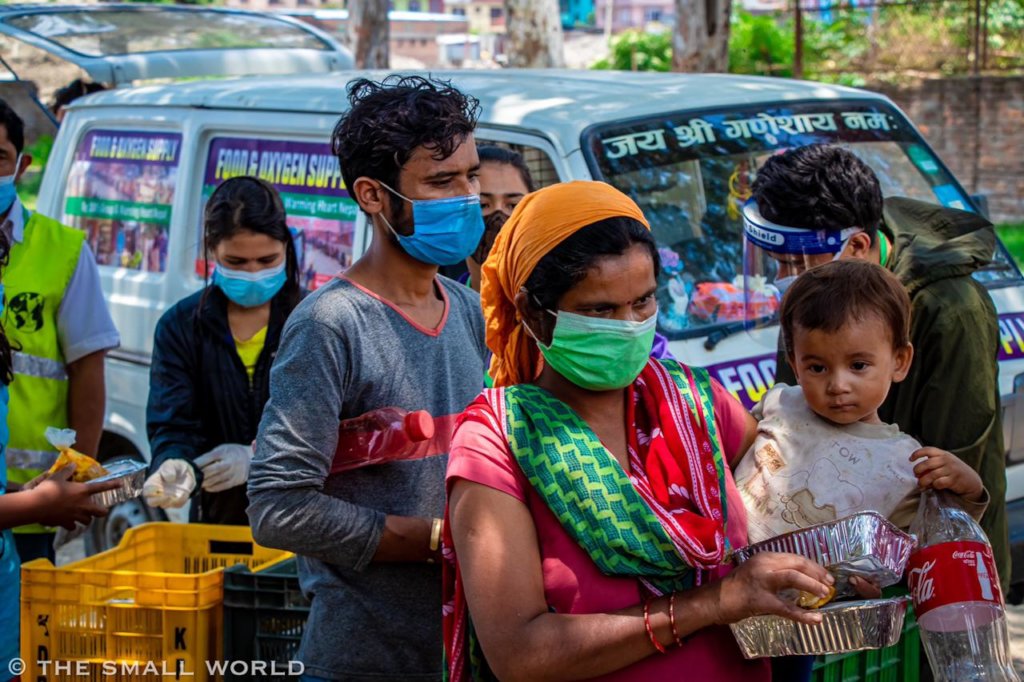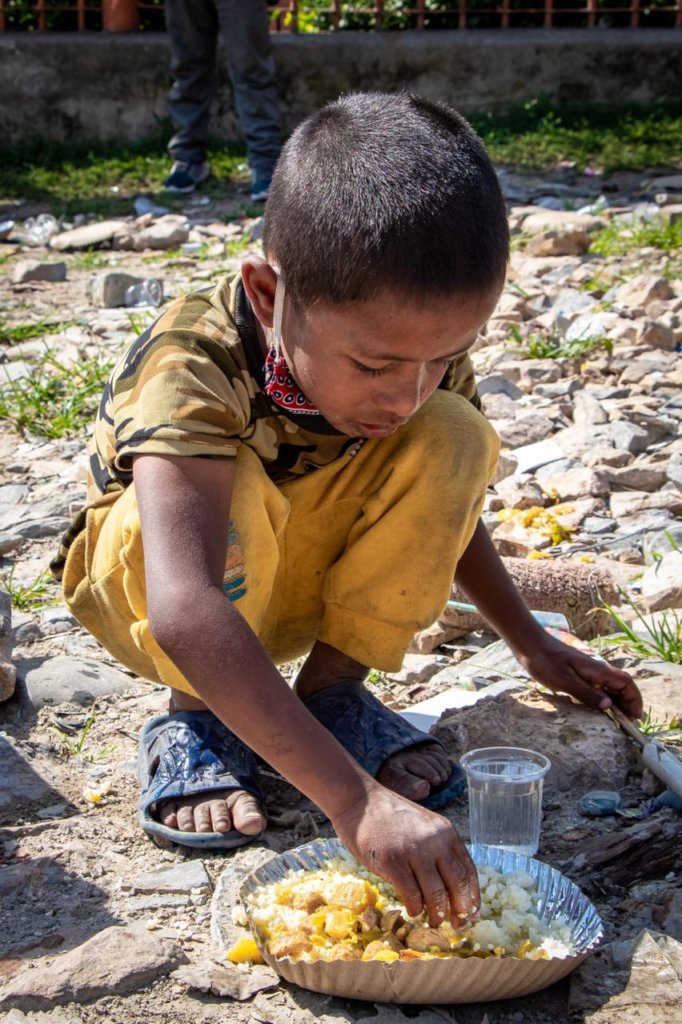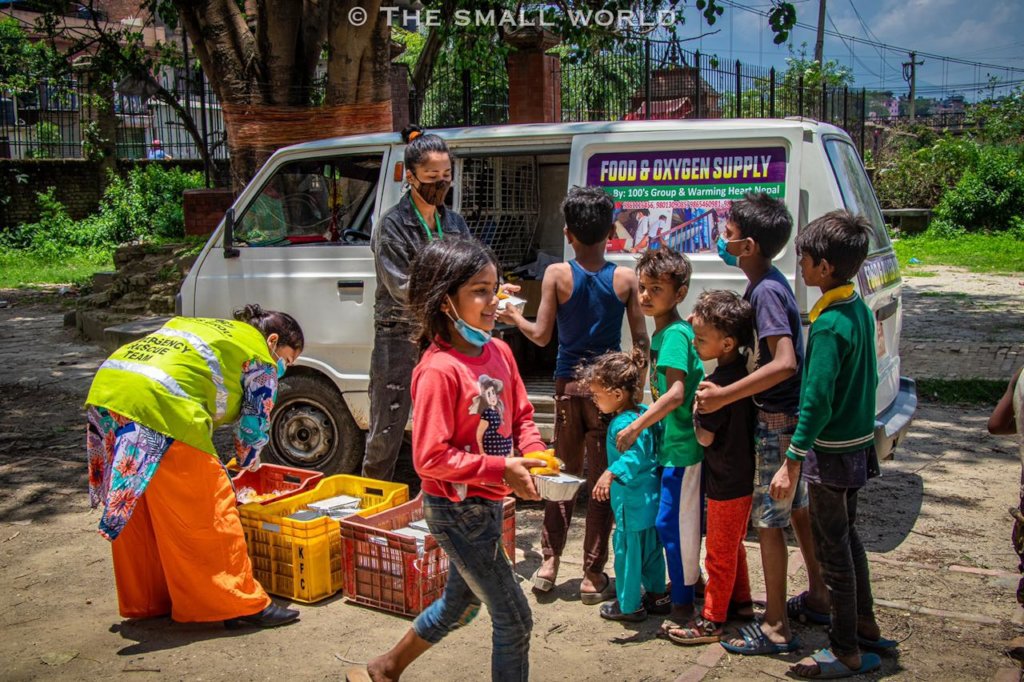 Links: