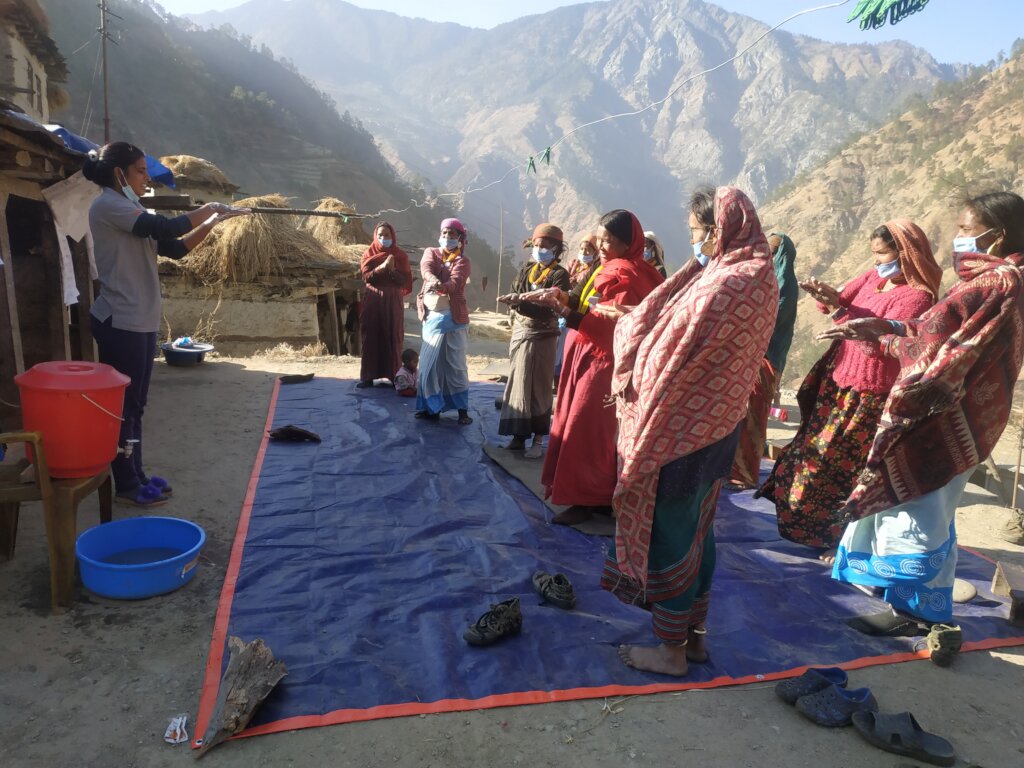 Dear friends,
Thank you for your contribution and trust on us during the global pandemic to deliver the services in the Nepal's remote Himalayan regions. As we are aware about the worldwide impact of the corona virus in all aspect of human life. It's a huge relief that the virus infection appears to have be confined for the time being thanks to the vaccination.
With your continued support, our contribution to sustain the virus has been remarkable. Since the start of the coronavirus, we were able to initiate screening health desks, antigen tests, and quarantine centers with oxygen concentrators, infection prevention materials, and awareness on the use of vaccine at the communities.
"We are able to increased awareness on the preventive measures of COVID and also on use of vaccination. Earlier people were reluctant for COVID vaccination, several misinformation were circulated. After several round of awareness orientation we are able to clear the misinformation regarding vaccine. Now, they themselves come to health post to get vaccine. This is amazing achievement for us." PHASE ANM, who served at Bajura, Bichya Health post throughout the pandemic.
Additionally, through 13 health posts and community outreach centers we continued the emergency and essential services. In first quarter of 2022 through PHASE supported health posts 12, 804 people were reached for consultation services on various diseases, infections and emergency services. Also, 13,210 community people were engaged on health awareness session on infection prevention measures like frequently washing hands, maintaining personal hygiene, eating balanced diet and timely medical advice.
Also, we regularly conduct orientations and training for local stakeholders to amplify the message on topics that support prevention of the disease. In this quarter a total of 3,533 local stakeholders (female community health volunteers, traditional healers, mother-in-law, teachers and local representative) were engaged.
"The community where we live is extremely isolated, when the pandemic started, we were unaware about the situation. There were different kinds of rumors. PHASE health workers have always supported our community with right information and guidance. The treatment has been easy for us now." A local female community health volunteer from Humla, Jair.
For now, the daily infection rate is low and more than 68% of people received the full dose of vaccination. Our team has continued the essential and emergency health care services for infection prevention, maternal and child health care at the communities.
We could not have done it without the help of our generous partners and supporters like you, which we appreciate beyond words. This preparation with your support has made us capable to continue the services for emergency and save hundreds of lives. Our team will continue the preparedness for any form of future epidemics and health emergencies. We hope your support is in this step as well.We thank you wholeheartedly for joining hand to save lives and empower the most marginalized communities of Nepal.