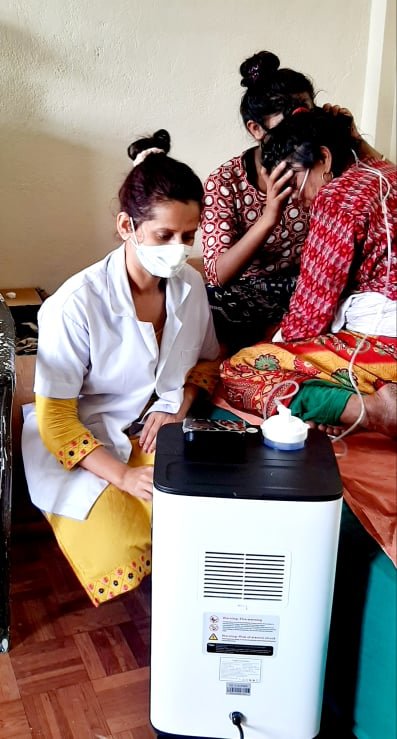 PHASE Nepal has been a sole organization working in the hard-to-reach communities in the remote terrains of the Karnali belt strengthening the primary health care including attended maternity services. With the advent of Covid-19 crisis, the health team spread over eleven different destinations had dual roles. One facet of their of task was providing the most essential services such as general OPD checks, Antenatal checks, child delivery, postnatal care while the other facet was responding to the pandemic and help prevent the infection to be spread in the region.
The availability of health staff right in the field area enabled PHASE to quickly plan and execute the activities responding to the Covid-19 impact. In the past one and a half year PHASE Health team has been supporting in screening, antigen testing, isolating, providing emergency medicine as well as supporting in vaccinations, and running health desks. By now PHASE Nepal has supported the following emergency materials along with providing 24/7 services via field health staff.
By now 23 oxygen concentrators of 10-liter capacity, 4 sets of petrol engine generators to run concentrators in the remote, 80 sets of pulse oxymeters 1000s of sets of masks, sanitizers, and emergency medicines have been supported by PHASE in the most needy locations.
" PHASE Nepal has been the only organization here, to support the government health services in the ground. Their role in the pandemic was crucial to fight COVID-19, run other essential health services and save lives" Ward Chairperson, Bama, Mugu
PHASE Nepal has strategized the COVID-19 response as a part of its health programs until this global pandemic gets controlled and will continue its effort to save lives in this pandemic period especially in its hard-to-reach project communities of Nepal.
We wholeheartedly thank all the supporters who are helping us in our efforts to fight the impact of the COVID-19 pandemic.