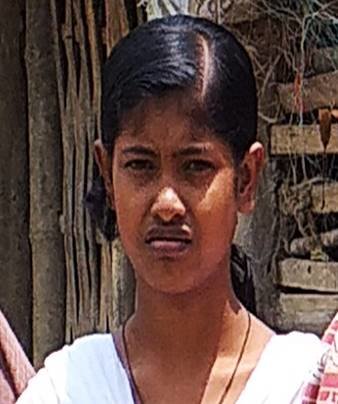 Amidst worldwide fast spreading Covid-19 all our educational units, also got closed for indefinite period following the govt. order of nationwide lockdown and closure of education institutions. We regret only for this reason we are not able to provide timely reporting.
Also on 20th May, 2000 the severe cyclone Amphan with around 200 Km/ hour gale wind devastated Sunderbans vastly including many of our establishments through which we support to the deprived vulnerable marginalized communities in deep hard to reach Sunderbans.
But we are in consistent touch with all our pupils who mostly belong to financially back trodden families in deep remote Sunderbans. With the opportunities they receive through "Nayantara" a Girl Child Sponsorship Programme they entered the gateway to go ahead with their dreams of becoming self-sustained and create own identity by becoming strong contenders of all future battles and stop all social evils of Girl Child Explication, Early marriage, Trafficking, Drop Outs etc. with the knowledge and skills they receive through the programme
Such a case we are giving today here-
CASE STORY:
Remember Mala*? - The girl who dreams of becoming a MedicalStudent despite the entire crisis she is going through? She is now of 16 years and completed her first level of Pubic Examination Madhyamik Pariksha (10th level examination) last March, 2020.
You may recall that Mala* along with her two younger siblings (one sister and one brother), Parents (Father- Binoy* and Mother- Kamini*) and Grandmother (Sabita*) stays in a mud house with two isolated rooms thatched with plastic sheets and straw.
The house is located at a lower elevation from the main village road. Thus they often face problems of mobility and waterborne diseases rising from water logging in rainy days.
With continuous lockdown amidst the wide spread of Covid -19 situation their main resource of earning on which the family majorly sustains – An eatery of Fast Food has remained closed since March, 2020. Mala* & her mother used to share hands with Binoy* in running the business. But with the prolonged lockdown they are now without any earnings.
Moreover the house they stay in has been vastly devastated at the severe Amphan cyclone hit on 20th May, 2020.
You may also recall that Mala's* mother often falls ill with a chronic mental ailment. Now with times and pressure of responsibilities Binoy* too has become a patient of Heart Disease. Binoy* struggling to manage the two times meals barely from the little cultivation of seasonal vegetables and paddy by hiring small tract of agricultural land. They don't have their own land to cultivate.
Yet even in this crisis Mala* who joined Nayantara Programme three years back with strong zeal still eagle eyed at her dream to be a Doctor.
Appeal
Cyclone 'Amphan' has widely devastated Sunderbans amidst the consistent lockdown for the fast spreading Corona Virus. Yet the little young girls there are steady at their dreams to sae their families and their dreams as well.
Please help Mala* and the girls alike from deep remote Sunderbans who dare to dream to be self-reliant and make their own identity.