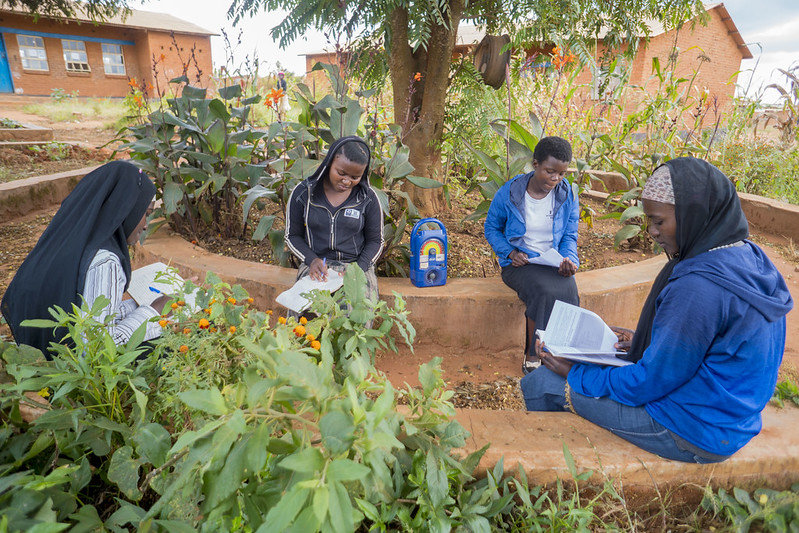 Overview
An effective education response to the COVID-19 pandemic will need to address both acute needs brought on by mitigation efforts such as school closures and social distancing policies, as well as the longer-term needs that arise as a result of these mitigation efforts, such as loss of learning, post-traumatic stress, and education system disruption. Further, given the likelihood of recurrence of COVID-19 outbreaks, or the outbreak of another infectious disease, a response strategy should also seek to build resilience within education systems to the shocks brought on by these events.
Response
• Phase 1 – Response to Urgent Needs: Immediate needs that arise in the event of mitigation efforts
• Phase 2 – Recovery from Long-Term COVID-19 Impacts on Education: Longer-term effects resulting from both the disease itself and the mitigation policies put in place, such as potential discrimination or post-traumatic stress, and learning loss due to disrupted schooling
• Phase 3 – Building Resilience to Infectious Disease Outbreaks: Changes in project design, processes, or service delivery, to withstand the disruptions of an ID outbreak
Each of the three phases of the Education Response will be guided by the key principles thereby ensuring staff and beneficiary safety and on-going support while focusing on continuity of learning. As the COVID-19 pandemic is an ongoing and rapidly changing crisis, this response plan will be updated as new information, guidance, and resources emerge. This report provides an update of the response and recovery efforts of the Naweza project, according to the larger JRS and education-specific approach to COVID-19. Read the report attached for details.
The Naweza Mother's Group Inspires Girls
"It's a beautiful ceremony on a memorable day!" These were the sentiments expressed by the President of the Naweza Mother's Group on the day the secondary girls received their smartphones.
The Mother's Groups have proved to be a hugely successful initiative. Comprised of mothers from the school's catchment area, the Mother's Groups aims to support girls in their education. During the COVID-19 crisis, the Mother's Group has been reoriented in its role. They are providing accompaniment and safeguarding of the girls during the closure of schools. They are being provided mobile credit to listen to the unique concerns needs of the girls, as well as report and follow-up on cases of abuse that might occur during this period of confinement.
While activities are now being adapted and evaluated for COVID-19 Response, Recovery, & Resilience, the normal activities led by Mother's Group include:
· Guidance and counseling sessions on a range of issues including MHM, sexual and reproductive health (SRH), and child rights, and personal safety.
· Community awareness campaigns on the importance of education to challenge negative attitudes and perceptions, especially those towards the education of girls.
· Income-generating activities, such as maintaining school gardens and selling produce, provide financial support to vulnerable girls to cover the costs of uniforms, learning materials, and items to meet basic needs, including such as food.
· Identification of girls and boys who have dropped out of school and casework with them and their families to encourage and facilitate a return to education. They also encourage parents to become more involved in their child's schooling by looking through exercise books and asking about school each day.
The Naweza Mother's Group meets every fortnight, on Tuesdays, and provides a wide range of services for our girls in the camp and the community. In meetings, they explore factors that deter girls and boys from school and devise possible strategies to overcome these.
Gender-Responsive Education Considerations
Globally, refugee girls are vulnerable to exclusion from education opportunities due to their intersectional identity. They are often excluded first, by being girls, and further by being refugees. To address inequalities, JRS seeks to design and implement gender-responsive education (GRE) projects, or rather, programming that considers gender norms, roles, relations, and a difference in opportunities, and that target gender-based barriers to achieving equitable education outcomes. Gender-responsive projects are generally associated with improved development and humanitarian outcomes. Addressing gender-specific needs results in improved services for girls and women, boys, and men.
In times of crisis, such as the COVID-19 pandemic, gender norms, and pre-existing inequalities disproportionately impact girls and women. This response plan recognizes that the COVID-19 situation affects girls, boys, women, and men differently. Gender, along with other factors, including age, disability, education level, ethnicity, gender identity, geographical location, etc. intersect to further compound gendered impact and intensify barriers to education. The crisis will impact all aspects of girls' lives; we know this from the Ebola and Zika outbreaks, as well as the HIV pandemic.
Lessons learned from these experiences have taught us to apply a gender lens to our work, including gender analysis and informed gender-responsiveness into all phases of education response planning.
During COVID-19, restricted movement and strategies such as 'shelter-in-place' may put girls and women at greater risk. They might be confined with their abusers indefinitely. Access to overwhelmed health services, including sexual and reproductive health (SRH) will likely be reduced. Given the associated economic downturn, girls and women are more likely to turn to coping strategies, including transactional sex, other sexual exploitation and abuse (SEA), and forms of gender-based violence (GBV), including trafficking.
For these reasons, it is important to include girls' and women's voices in response plans. This pandemic – and the strategies we adopt in response – also present an opportunity to use gender transformative approaches to help address ongoing barriers to girls' and women's education. The participation of girls and women in all phases can help to facilitate important economic and social changes that benefit communities at large.
As it relates to the education sector specifically, learning will be disrupted by school closings, disruptions in other education-related activities, and the preventative measures needing to be put in place. The responsibilities placed on girls and women will likely increase, as they remain at home. As continuity of learning moves to online platforms, we must remember that girls and women have less access to connectivity around the globe.
Where e-learning is possible, issues of cyber abuse and exploitation are new realities. Reduced economic activity will aggravate the reasons for and risk of early marriage and pregnancy. Lessons from other crises teach us that adolescent girls are at a higher risk of not returning to school after prolonged breaks.
The Inter-Agency Standing Committee (IASC) has published the following resources that are relevant to our education programs, and other areas of intervention during COVID-19 Response. Both are worth reading. However, knowing that JRS staff in the field overwhelmed, this guide seeks to synthesize notes that are related to our work within the education sector.
Links:
Attachments: