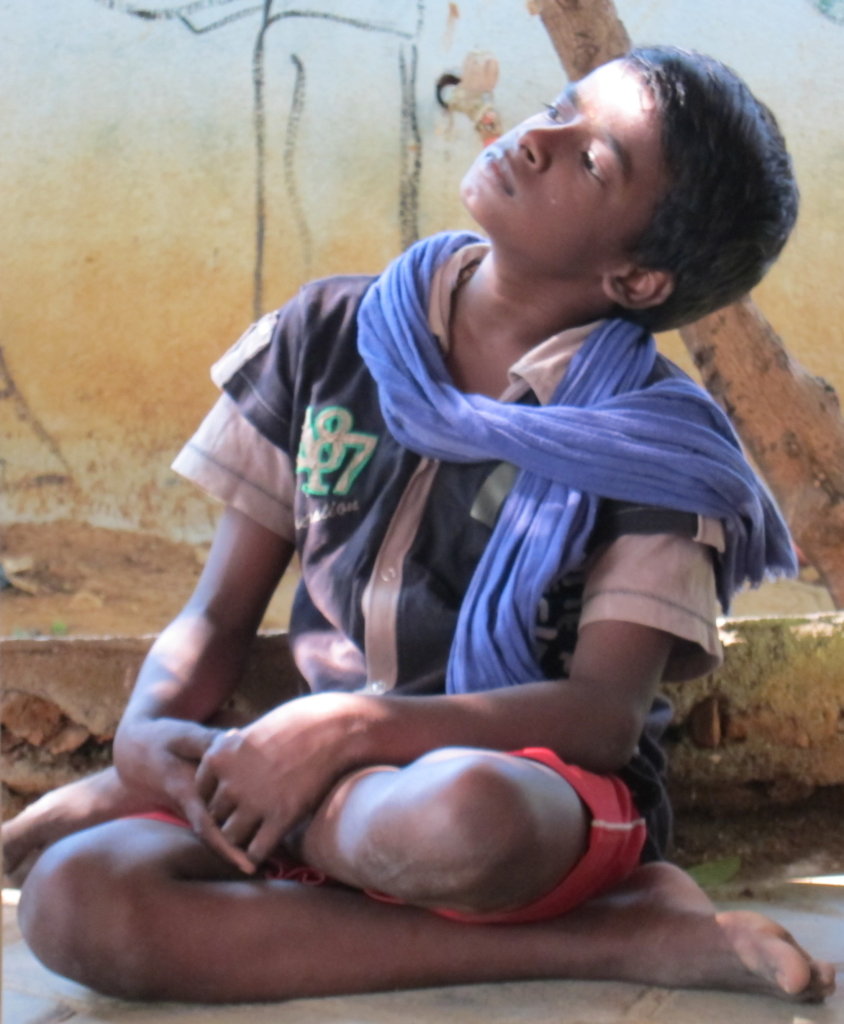 Kanavu Pattarai is a four day healing workshop for adolescent children with truancy issues and disruptive behaviour. It aims at inculcating mindfulness and skill development through various forms of arts.
Every workshop throws up challenges and keeps us on our toes. The complexity was further enhanced as this was immediately after the massive floods in Chennai and had left an emotional impact on the children. The story that we are going to share is of Santosh who is among the children who attend a tuition center and come from different backgrounds and age groups.
Santhosh, is a thirteen year old who is an extremely hyperactive child, very disruptive as was evinced when he would disturb the sessions by mimicking the facilitator or picking up fights with his peers. On probing we found that even his teachers at the tuition centre had difficulty in keeping him engaged. His parents are both daily wage earners and the familial support for him is minimal. His after school hours are spent with older people. He has picked up the art of singing from them but has a lot of adult content in it, not appropriate for his age. His preference for the company of adults was validated through the scores in the "Strengths & Difficulties Questionnaire", a self-administered tool.
His strength was displayed in the session on puppetry and play acting which gave him an opportunity to be comical, mimic and expend his energy. He was spontaneous in dialogue, thereby giving impromptu interesting twists to the story plot.
Another dimension of his personality was revealed during the photography session on day 3 where we were all surprised to see him focused and contemplative. He had found his SPACE!
Since the last time we communicated with you in November'15 we were able to further reach out to 144 children, till date through 6 camps:

Camp 7 - Agastya Foundation - 28-30.11.2015 - 29 participants
Camp 8 - Chennai Middle School – Washermenpet & Begum Street - 02-05.11.2015 - 23 participants
Camp 9 - Agastya Foundation 25-27.11.2015 - 25 participants
Camp10 - Sevalaya 23-26.11.2015 - 25 participants
Camp11 - Pudhiadhor (post flood intervention) 28-31.12.2015 -17 participants
Camp12 - Agastya Foundation 05-07.01.2016 - 25 participants
We are sure with your support we will be able to help more children find their VOICE & SPACE!