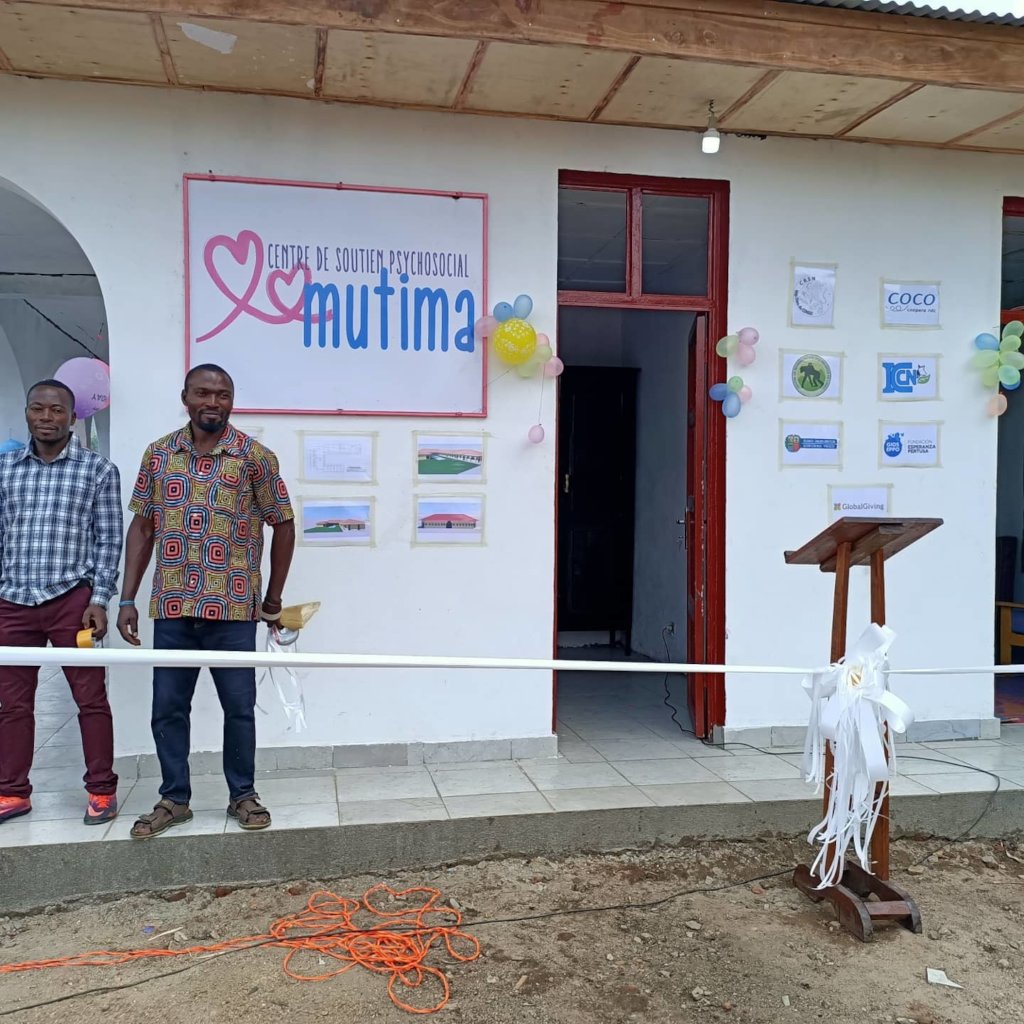 The goal of the Mutima mental health center in the remote area of KABARE is to provide access to mental health services to a population severely affected by the ravages of armed conflict. To achieve our objective, the infrastructure is necessary, but the most important thing is to have professional personnel trained to provide the appropriate psychological treatment to the population.
Thanks to the contributions of our donors to date in the GlobalGiving Platform, in just three months we have managed to accomplished the one of the most important tasks in our project: Training of health personnel at the Bukavu General Reference Hospital (HGRB) in Mental Health and Psychosocial Support (SMSPS) in emergencies with an emphasis on human rights.
8 psychologists, 9 PHCs, 1 doctor and 1 communication manager, a vital role in making the centre's activity known, have been fully trainned and equiped to be ready to provide professional treatment.
On Saturday March 27 we inaugurated the MUTIMA Psychosocial Center. The idea of the MUTIMA Psychosocial Center comes from the request for psychological care of 279 women from the ECOLO-Mujeres Kabare platform. For this reason we decided to celebrate International Women's Day on the same day with the women of the CRSN and Ecolo-Mujeres.
Our theme was " Women's right to mental health services. "
We still have a long way to go, but step by step and with the help of our donors we will achieve it, our next milestone: the equipping of 2 complete rooms, continue with proffessional training and the hiring of 2 full-time psychologists, to start with mental health treatments.
Tis our plan for the next 3 months! With your help we have come this far, help us to continue! Healing Trauma for 400 conflict survivors at KIVU