Project Report

| May 23, 2022
Healing honey of Stingless Bees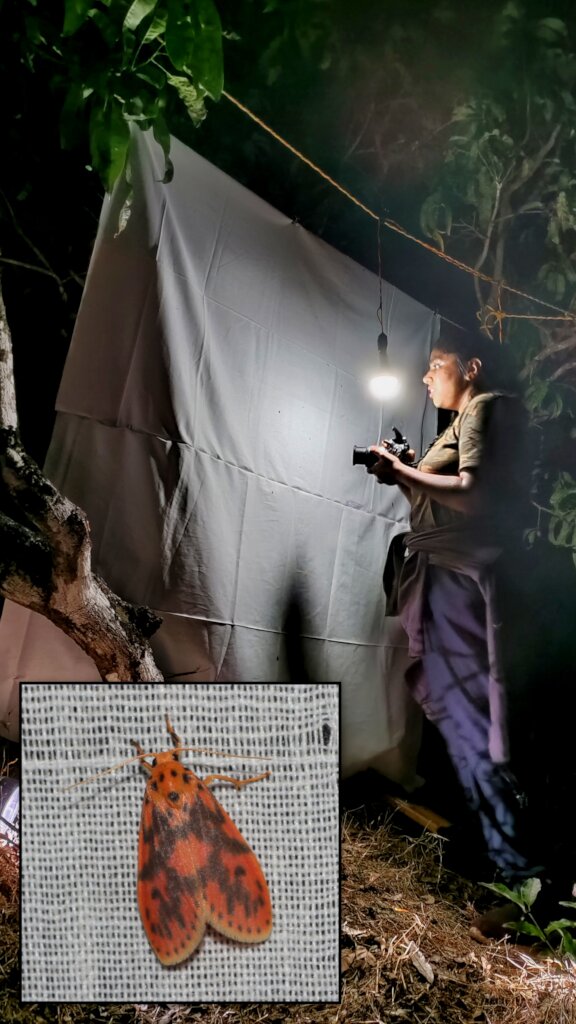 Dear supporters,
Thanks a lot for your continuous support to this campaign. With your help, we are excelling in our project work to conserve bees in the Northern Western Ghats of Maharashtra. Because you donated to this great cause we managed to hire an intern this quarter to carry out planned research activities regarding this project work. The intern- who is pursuing her postgraduate degree in Environmental Sciences had applied for an internship at Applied Environmental Research Foundation (AERF). As per her interest and available work at AERF she started her internship in Feb 2022 to work on the Bee Conservation project. Her job was to monitor our cashew and mango orchards/study sites and assess the insect diversity. This study was important to gauge the impact of Organic Management on these orchards over the past few years. Insect diversity is inversely proportional to the use of chemical pesticides in the orchards.
From Feb to Mar 2022, she conducted several field visits to study all the sites during the day as well as night to collect pollinator's diversity data. An all-out search method was used to collect this data. Also, we had set up multiple light traps during the night to document other pollinator's diversity from the study site.
The results of these field surveys were amazing, as shown in the graph.
During the course of this study we also started to look for other important pollinators who are helping in the pollination of cashew, mango, and other native flowering plant species in the study area. This is when we identified the Indian Stingless Bee (Tetragonula iridipennis). Since then, our researchers including myself have been looking for all the information regarding this bee species and its overall ecology.
The Indian Stingless Bees are smaller in size as compared to other bee species but share the same colony structure and mechanism. Studies have shown that the honey collected by these little creatures has high medicinal value. And this is the reason that this bee species have been an important part of the culture of the indigenous people, especially the Mayans. Researchers from around the globe have been studying and establishing many medicinal properties of this honey. According to Abd Jalil M. A. et_al (2017)the antioxidant properties in Stingless bee honey could break the chain of free radicals that cause a detrimental effect on the wounded area. Furthermore, the antimicrobial and moisturizing properties of this honey could overcome bacterial contamination and can help heal the wound faster. In addition to this, the anti-inflammatory attributes of this honey can protect the tissue from highly toxic inflammatory mediators.
This medicinally important honey has been identified by tribal and indigenous communities hundreds and thousands of years ago. That is when they started to reare this bee species. During my expedition, I came across one such local person who is rearing the Indian Stingless Bees in his house. To my amazement, this person doesn't have any scientific knowledge about this species but he is rearing the bee colony in a simple homemade wooden log and collecting honey for years, all this using the traditional knowledge and techniques passed down onto him by his ancestors. I took up this opportunity and started talking to him to learn about the methods he is using. I also managed to carry home a little quantity of the honey as sample. We are going to examine this honey sample in the laboratory for its pollen content, sugar content, and other important properties.
Taking cue from this visit, one of AERF's researchers also started rearing Indian Stingless bee colonies and managed to harvest a little quantity of honey, in just about 5 week's time. A part of this collected honey will also be used as a sample and get lab tested. Then a comparative study of both the samples will be conducted.
I am positive that this data will reveal some amazing facts about the local population of Indian Stingless Bees from our study areas.
So stay tuned for more interesting stories and results from this project work, and keep supporting this initiative. With your continuous support we believe that we can dig out many interesting facts about these micro and understudied organisms.
Thanks a lot once again.
References
Abd Jalil M, A, Kasmuri A, R, Hadi H: Stingless Bee Honey, the Natural Wound Healer: A Review. Skin Pharmacol Physiol 2017;30:66-75. doi: 10.1159/000458416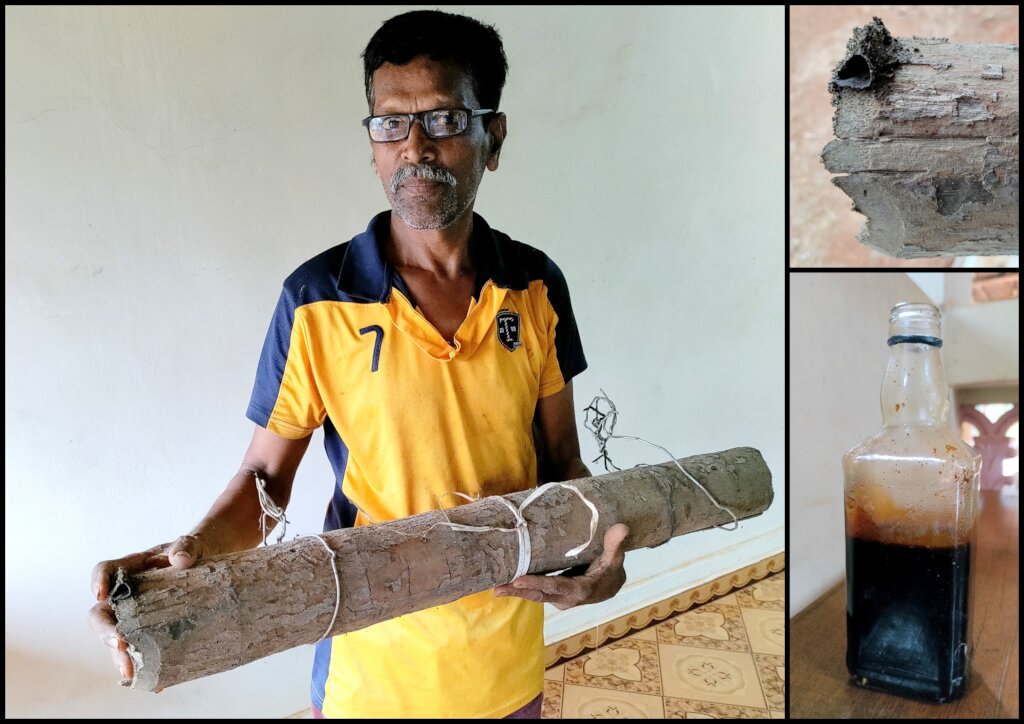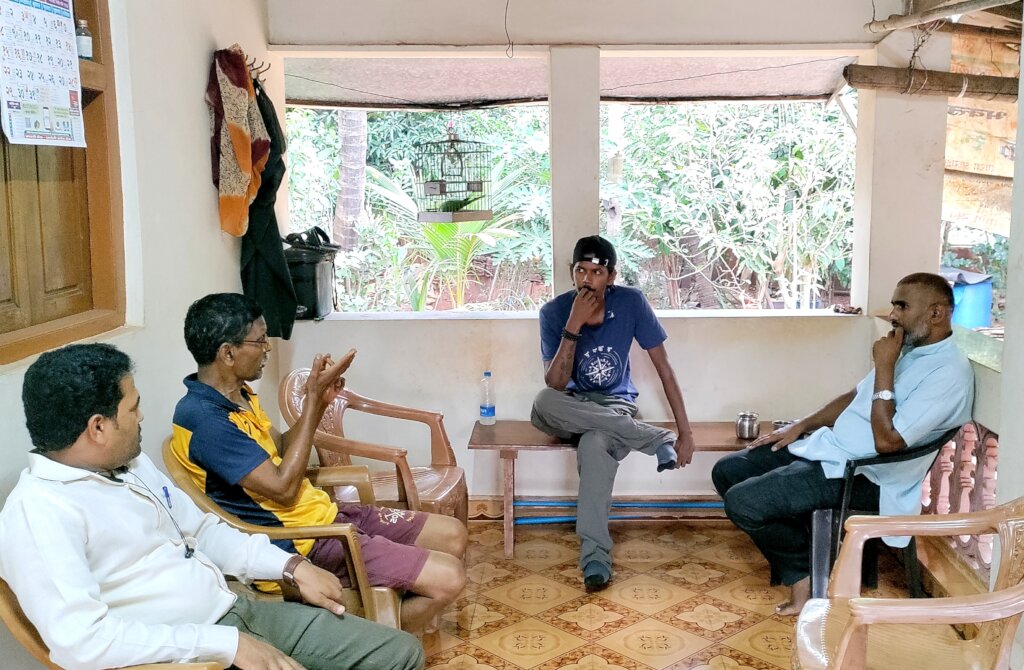 Attachments: