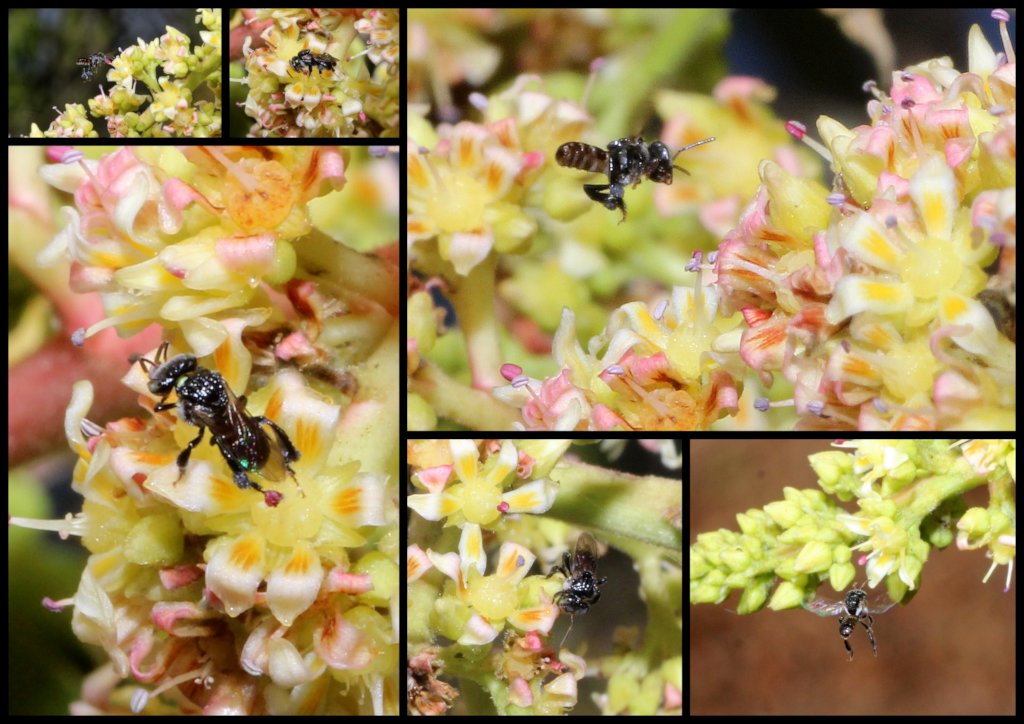 Dear Supporter,
We hope you are safe and doing well in this pandemic. As you all heard from the news and social media platforms, India is currently fighting against the COVID-19 second wave. India recorded the first case of COVID-19 in March 2020. The cases were increasing till September 2020. After September the number of cases went down and the first wave of COVID-19 officially began to decline.
However, from February 2021 onward, cases began to rise exponentially. India was hit by the second wave of COVID-19. The effect of this second wave was quite devastating. In just one month India recorded as many cases as in 6 months of 2020 and the cases are still rising day by day. The situation became more serious for us when our 2 team members and myself affected by this virus.
Due to adverse effects caused by this virus, we were unable to carry out our planned activities related to this project on Saving Bees. In addition to this, cyclone "Tauktae" made things worse for us. Due to this cyclone, we faced a complete power cut for 2 days. The past 2 months were quite challenging for all of us anyway. We are trying our best to tackle this situation and utilize our time in effective ways.
On a positive note, we did not let this quarter go completely unproductive. Our field team conducted several field surveys to explore new field sites (Cashew and Mango orchards). The basic idea behind this was to find farmers from this region who are practicing organic farming techniques in their farms and to make them conversant with the role of pollinators in the production of these economically important horticulture crops. Our team managed to find 3 such cashew orchards and these orchards will be further monitored for abundance and diversity of pollinator insects by our team.
While conducting surveys in these cashew orchards, our team found out that most of the flowers of cashew were visited by a smaller relative of honey bees i.e. Stingless bees. Through further research, we got to know that the Stingless bee (Tetragonula iridipennis), is a species of bee belonging to the family Apidae. This species of stingless bee is found in India, Sri Lanka, and Indonesia. It has been proven by many researchers that this particular bee species are acting as major pollinators in cashew and mango orchards. Not only this but it is also a less known fact that stingless bees have also been reared in tree logs, wooden boxes, and clay pots for harvesting small quantities of highly prized medicinal honey. Most research on stingless bees from the Indian subcontinent has been focused on their role as crop and native flora pollinators but the actual correlation of these bees with cashew and mango flowers is still unknown.
We consider this knowledge gap as a great opportunity to explore and understand the role of these tiny bees in agro-production. Thus we have started field research on this smaller and lesser-known taxa. In addition, our team has also observed an amazing symbiotic relation of Oecophylla smaragdina (a species of Ant) and cashew tree. Our team observed that this species of ants were hunting and feeding on some harmful insects like mites, woodlouse, bugs, and beetles.
The Oecophylla smaragdina, is commonly known as the Weaver ant. These aggressive arboreal ants use larval silk to weave together leaves to form their nesting cavities. A mature colony of Oecophylla smaragdina can entirely dominate a tree (sometimes several) with nests distributed throughout their heavily defended arboreal territory. This species of ant have been documented as an effective biocontrol agent of a range of cashew and mango insect pests not only in Asia but also in Africa and Papua New Guinea. Researchers have found out that weaver ants help to control the population of harmful insects like Coconut bugs, Mosquito bugs, Thrips, and Coreid bugs, mites, and woodlouse. These insects are not only harmful to cashew and mango trees but also are harmful to the honey bee population.
After understanding the interdependence of ants and bees, we have started to prepare a detailed management plan to use Oecophylla smaragdina as a natural bio controller in the selected cashew and mango farms.
Stay safe and stay tuned for more updates,
Thank you for your support.