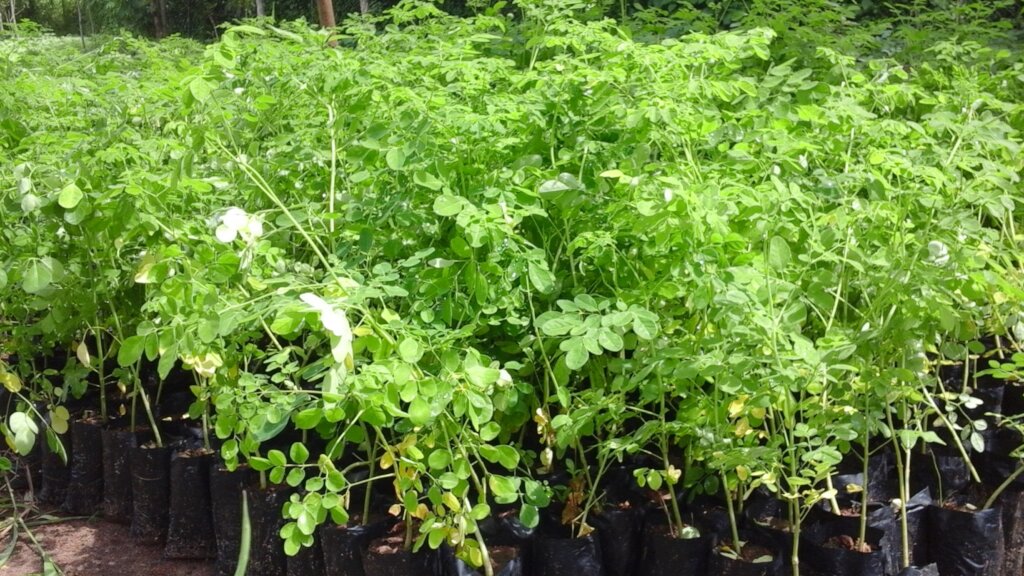 INTRODUCTION
Greetings and Merry Christmas from Drylands Natural Resources Centre (DNRC).We trust your doing well together with your family members and friends. DNRC continue to implement her program and we are happy to share progress report on Moringa to support Kenyan Farmers healthy and wealth project. This project promotes moringa oleifera tree planting among the 800 DNRC smallholder farmers for sell of the seeds for oil and leaves for powder for domestic use and extra leave powder for sell to local market. Besides moringa, DNRC continue to plant other diverse tree species which are aimed at achieving environmental regeneration, economic development as well as community regeneration. The diverse trees planted together with Moringa continue to mature providing different products especially Fruits, firewood, timber, fodder, nutritional supplement among others. They also continue to build the soil, regenerate the land and water and improve microclimate. For the last three months, DNRC personnel have been propagating moringa seedlings to be issued to the farmers, sourcing moringa seeds for aggregation for sale and farmers follows and training on the same. Below are detailed activities achieved during this the reporting quarter
MORINGA SEEDLINGS PROPAGATION
During the reporting quarter, our tree nursery team continued to propagate more moringa seedlings for our farmers to plant October-December 2022 rains. They managed to propagate a total of 5,735 moringa seedlings which continued to be managed at the tree nursery until it was issued to our farmers during the rains.
ISSUANCE OF MORINGA SEEDLINGS
During the reporting quarter, a total of 3,139 moringa seedlings have been issued to both farmers and schools working with DNRC to plant in their individual farms
BUYING MORINGA SEEDS FROM FARMERS
During this reporting quarter, DNRC staff continued to buy and aggregate moringa seeds for sale to international market.
MAIN CHALLENGE
Water-Since DNRC has no sustainable water source we rely on nearby seasonal river which dries after 2-3 months after the rains. This forces us to scoop the sand to get water for our expanding tree nursery and buying supplemental water to sustain the nursery which is unsustainably expensive.
FOCUS FOR THE NEXT QUARTER
More moringa seedlings propagation
Farmers follows up and trainings