Project Report

| Aug 17, 2023
Moringa To Support kenyan Farmers Progress Report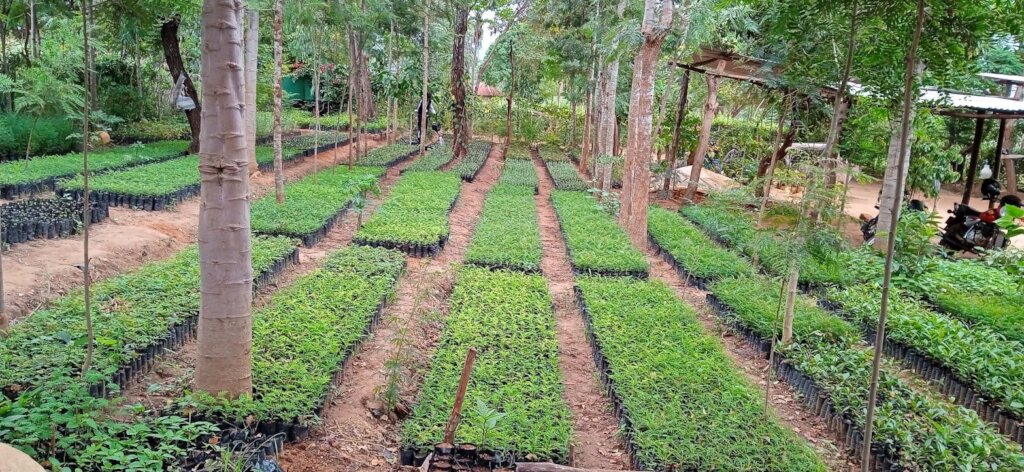 INTRODUCTION
Receive much greetings from Drylands Natural Resources (DNRC) family. We trust this report finds you and yours well. Once again we are happy to share with you the progress report on Moringa to support Kenyan Farmers healthy and wealth. This project fits to DNRC focus area of environmental regeneration, community regeneration and economic development. Over time Moringa trees planted by our farmers who are currently over 800 smallholder farmers and 15 schools. In terms of environmental regeneration, moringa trees planted have positive impacts to the environment. As the farmers sell their moringa leaves and seeds, they grow their economy and as they work together, they regenerate their society. As a nutritional supplements, as farmers consume moringa in their homes they improve their health. Moringa tree is one of the tree species DNRC has been promoting among other diverse trees planted every year by our farmers and schools. These diverse trees species range from; fodder, medicinal, timber, ornamentals, fruits, fuel, fertilizer trees, fibre among others. Over the years, farmers have benefited and continue to benefit from diverse trees and non-tree products.
During this reporting period, DNRC staff were busy tending as well as planting more moringa seedlings to be planted in November-December rains, receiving and aggregating moringa seeds for local and international market, training and follow ups of farmers on tree planting and management among others. Below are detailed activities during this reporting period.
MORINGA SEEDLING PROPAGATION
During this period, DNRC nursery staff were able to buy and propagate 5400 Moringa seedlings/sampling in our mega tree nursery.
NURSERY MANAGEMENT
During the reporting period, DNRC staff were busy tending moringa seedlings together with other seedlings in the nursery as they await issuance during rainy season. Key activities were; weeding, watering and disease and pest control.
BUYING MORINGA SEEDS
Over the reporting period, we were busy collecting and aggregating moringa seeds from our farmers for local and international markets. We managed to source and aggregate 1000kgs during the quarter.
PROCESSING MORINGA OIL
At DNRC, we managed to get an oil pressing machine and we have been able to test the machine and started press moringa oil for local markets
CHALLENGES
As we expand, sustainable water source remains our challenge and we are yet to get funds for it. There are several options of underground tank to store during rainy season, borehole or shallow well.
PLAN FOR THE NEXT QUARTER
To continue to propagate more moringa seedlings for the coming November-December rainy season
To continue to collect and aggregate moringa seeds for sale
To continue to train farmers on moringa and other tree planting techniques and management