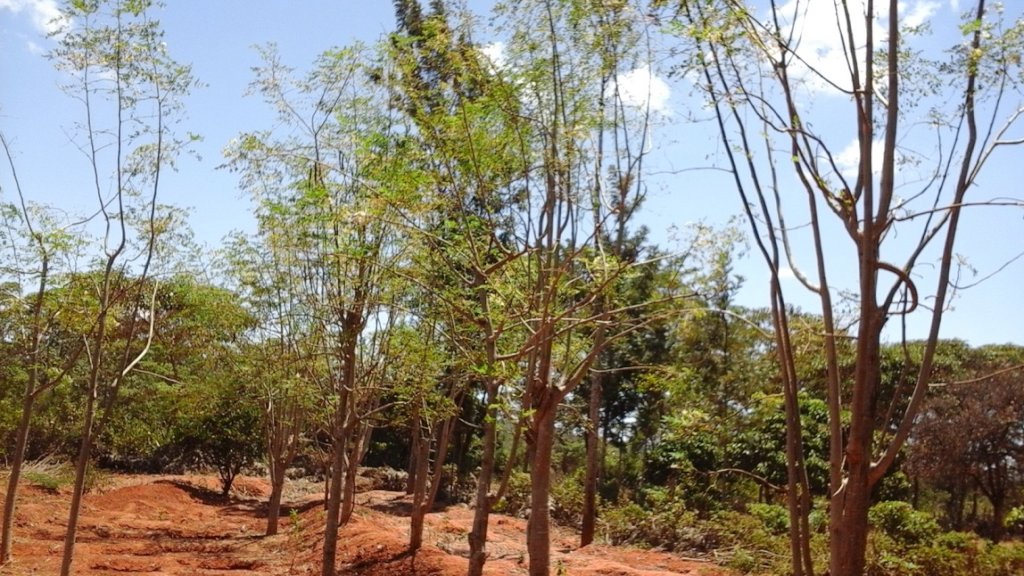 Introduction
Receive our sincerely greetings from DNRC family. We are happy to share with you our progress quarter report on healthy and wealth creation for the Kenyan farmers we work with. As we continue to work to attain our objectives of environmental regeneration, community strengthening and economic development, we are also keen to see that the 600 households we work with are healthy and wealthy from the products of the trees we plant. Since 2007, the trees we have been promoting have grown to maturity and most of them have formed enough canopies and have created microclimates thus creating a good climate for food production. Moringa is one of the agroforest trees we have been promoting over the years. The older Moringa trees have grown to maturity and the farmers continue to harvest the leaves for powder processing and the seeds majorly for sale for industrial oil pressing. We have trained our farmers on how to dry the leaves under shade so as to retain the nutrients. The project continues to build our social fabric/ capacity as farmers get trained on moringa issues together and later go and implement at personal level in their individual farms. We can only say thank you so much for your continued financial support.
Currently our international client has renewed the order for our farmers to supply once more 1000kgs of Moringa seeds. This is very exciting to all the farmers as they have ready market for their Moringa trees. Farmers continue to use both fresh and powdered moringa leaves for their diet as a nutritional supplement. Most of the farmers are now confessing the positive feedback they are getting in their health from using Moringa powder consistently. One farmer said he feels better with her blood pressure because she uses moringa powder.
During the reporting quarter, major activities included: propagating more moringa seedlings, sourcing moringa seeds for the market, preparing holes to plant more Moringa during the November rains.
Below are detailed activities during the reporting quarter.
Propagating more moringa seedlings
During the quarter, we continued to propagate more moringa seedlings. This quarter we have propagated 4000 seedlings which are being taken care in the nursery by watering and weeding.
Sourcing moringa seeds
During the reporting quarter, our designated staff for moringa continued to source moringa seeds for the 1000 order for the LUSH.
Farmer follow ups and trainings
During the reporting quarter, we continued to train farmers on how to prepare holes to plant more moringa trees during the coming October-December rains. The farmers were also trained on how to manage the moringa trees through coppicing to produce more leaves and seeds.
Challenges
Water for our expanding tree nursery continue to be our biggest challenge.
Plans for the next quarter
Continue to propagate more and maintain the moringa seedlings in the nursery
Issuance of moringa sapling and other tree seedlings during the coming rainy season