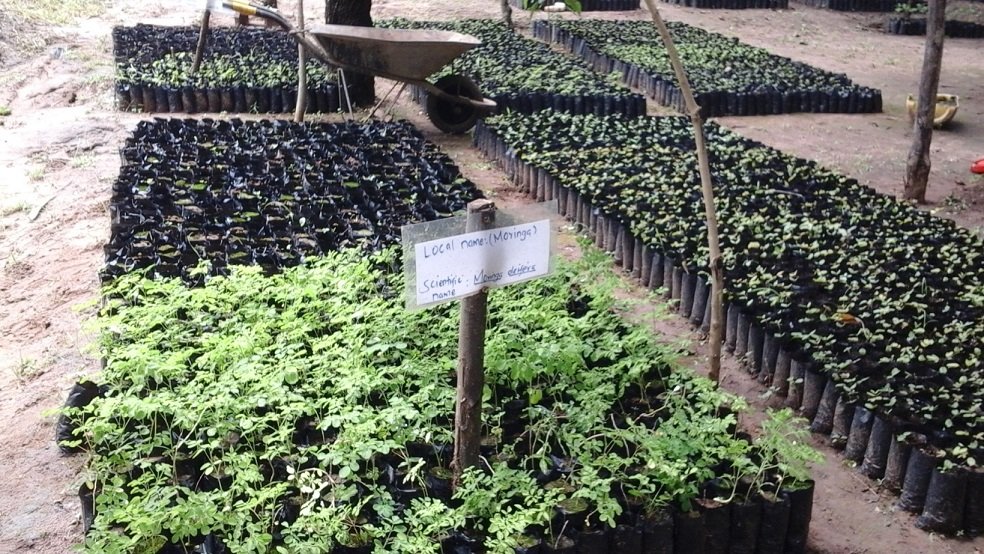 Introduction
Much greetings from DNRC family. We are happy to share with you our quarterly report on Moringa to support Kenyan farmer's health and wealth creation. Our 600 small holder farmers and the 6 schools we work with continue to benefit from moringa tree products. Farmers continue to use moringa powder as part of their nutrition thus slowly improving their health. As they cannot consume all the leaves at home, they bring the surplus to Dnrc where the powder is sold collectively and they get income. We have good news that we got an order to supply 1000kg to lush for oil, so the farmers are really benefiting from this order. Since they are paid for the seeds on delivery, it's a reward since when we were planting moringa were not so much aware it was such a nice investment. Farmers are now vindicated for embracing diversity of trees. We say thank you so much for your continued financial support which has enabled us to constantly continue supporting our farmers on this project. The moringa project continue to impact on our social strengthening as farmer's plant moringa together. Also, moringa being an agro forest tree, it continues to play a role in the ecological processes out there in the farm. During the quarter, major activities in this project included: individual farmer visits for moringa tree management, harvesting seeds, Maintaining the few moringa seedlings in the tree nursery
Below are detailed activities on the same.
Maintaining moringa seedlings
Our major planting season being November- December, during the quarter, our tree nursery personnel was majorly involved in taking care of the few moringa seedlings which remained after issuance in the last quarter. Specific activities included weeding and watering.
Outreach and training
Our training personnel was involved in training farmers majorly on pruning of moringa trees for more productivity as well as easy harvesting.
As now seeds are on demand, the outreach personnel was also actively mobilizing farmers to harvest and bring seeds for weighing, recording and payments
Focus for next quarter
Continue harvesting moringa seeds
Train farmers more on moringa planting and maintenance
Propagation of more moringa seedlings