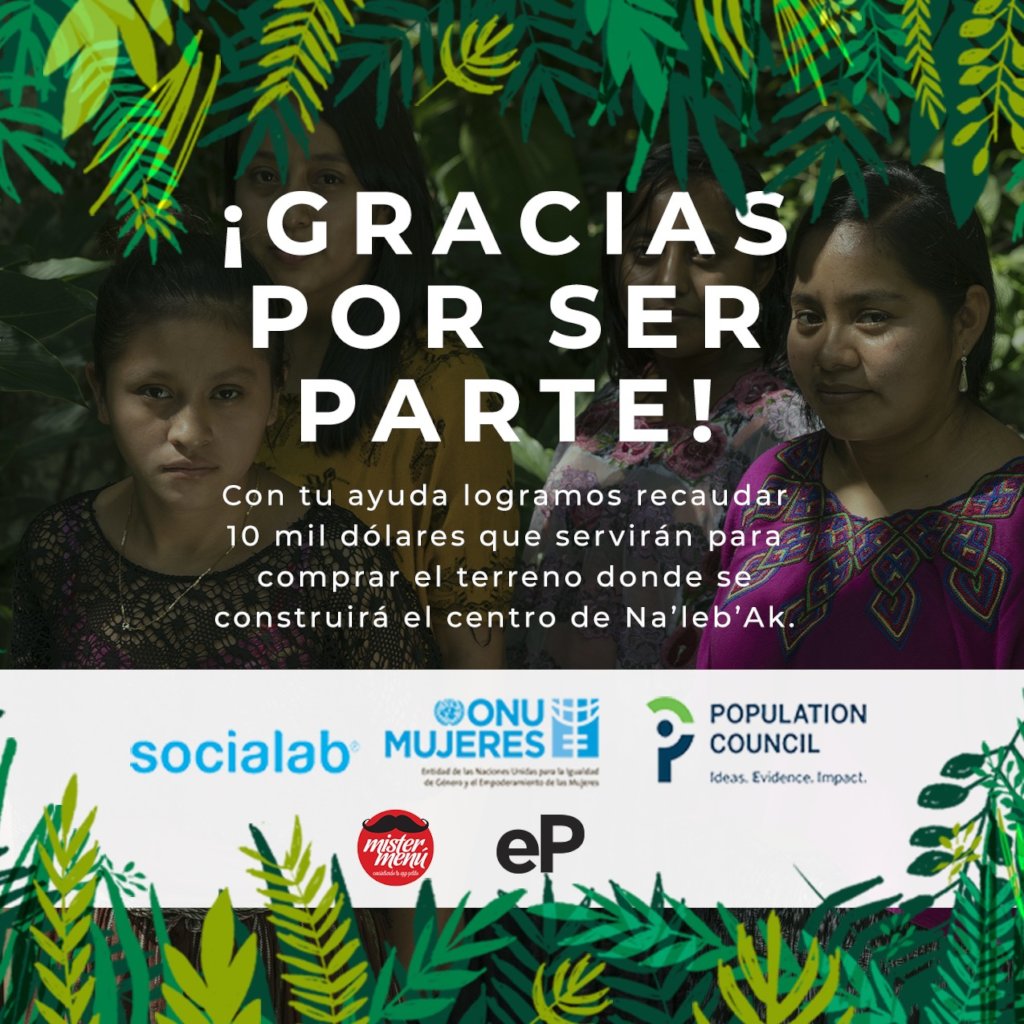 Happy New Year from all of us in the Population Council and the women organization Na'leb'ak! This has been a year filled with good news for all of us and here's a summary of what happened:
With the motto #MoreGirlsTogether, the Na'leb'ak organization started 2018 with a fundraising dinner for the dream of building its headquarters in Chisec, Alta Verapaz. Based on a model of regenerative agriculture that seeks to promote the recovery of knowledge and local species; this center would be a place to connect girls and adolescents in a more harmonious way with ecology, economy, soil conservation and food production.
After the initial success of the fundraising dinner, which reached approximately 10 thousand dollars in donations from the community, another great opportunity was presented. The winner of the National Literature Prize "Miguel Angel Asturias", Eduardo Halfon, donated his economic reward to Na'leb'ak to continue working with girls in Chisec. His generosity not only raised the visibility of Na'leb'ak's work as an organization (video of the award ceremony below!), it also meant a considerable contribution to build the center.
None of this could be possible without the support community that was built on behalf of the women, girls and adolescents of Chisec in GlobalGiving. There is still a lot of work to be done to raise the dream of the organization and make it a reality. Thanks for being part of this journey! Be sure to continue with us in the coming months to learn more about the exciting path we have to travel and harvest the fruits of all this effort with us. We will be updating all the information through the GlobalGiving platform.
A warm greeting from all of us.
- - -
¡Feliz año nuevo de parte de todos nosotros en el Population Council y la organización de mujeres Na'leb'ak! Este ha sido un año lleno de buenas noticias para todos nosotros y aquí hay un resumen de todo lo que sucedió:
Con el lema #MásNiñasJuntas, la organización Na'leb'ak comenzó el 2018 con una cena de recaudación de fondos para alcanzar el sueño de construir su sede en Chisec, Alta Verapaz. Basado en un modelo de agricultura regenerativa que busca promover la recuperación del conocimiento y las especies locales; este centro sería un lugar para conectar a las niñas y adolescentes de una manera más armoniosa con la ecología, la economía, la conservación del suelo y la producción de alimentos.
Después del éxito inicial de la cena de recaudación de fondos, que alcanzó con aproximadamente 10 mil dólares en donaciones de la comunidad, se presentó otra gran oportunidad. El ganador del Premio Nacional de Literatura "Miguel Ángel Asturias", Eduardo Halfon, donó su recompensa económica a Na'leb'ak para continuar trabajando con niñas en Chisec. Su generosidad no solo elevó la visibilidad del trabajo de Na'leb'ak como organización (¡Vea el video de la ceremonia de premiación debajo!), sino que también significó una contribución considerable para construir el centro.
Nada de esto podría ser posible sin la comunidad de apoyo que se creó en nombre de las mujeres, niñas y adolescentes de Chisec en GlobalGiving. Todavía hay mucho trabajo por hacer para elevar el sueño de la organización y hacerlo realidad. ¡Gracias por ser parte de este viaje! Asegúrese de continuar con nosotros en los próximos meses para obtener más información sobre el emocionante camino que debemos recorrer y cosechar los frutos de todo este esfuerzo con nosotros. Estaremos actualizando toda la información a través de la plataforma GlobalGiving.
Un saludo cordial de todas nosotras.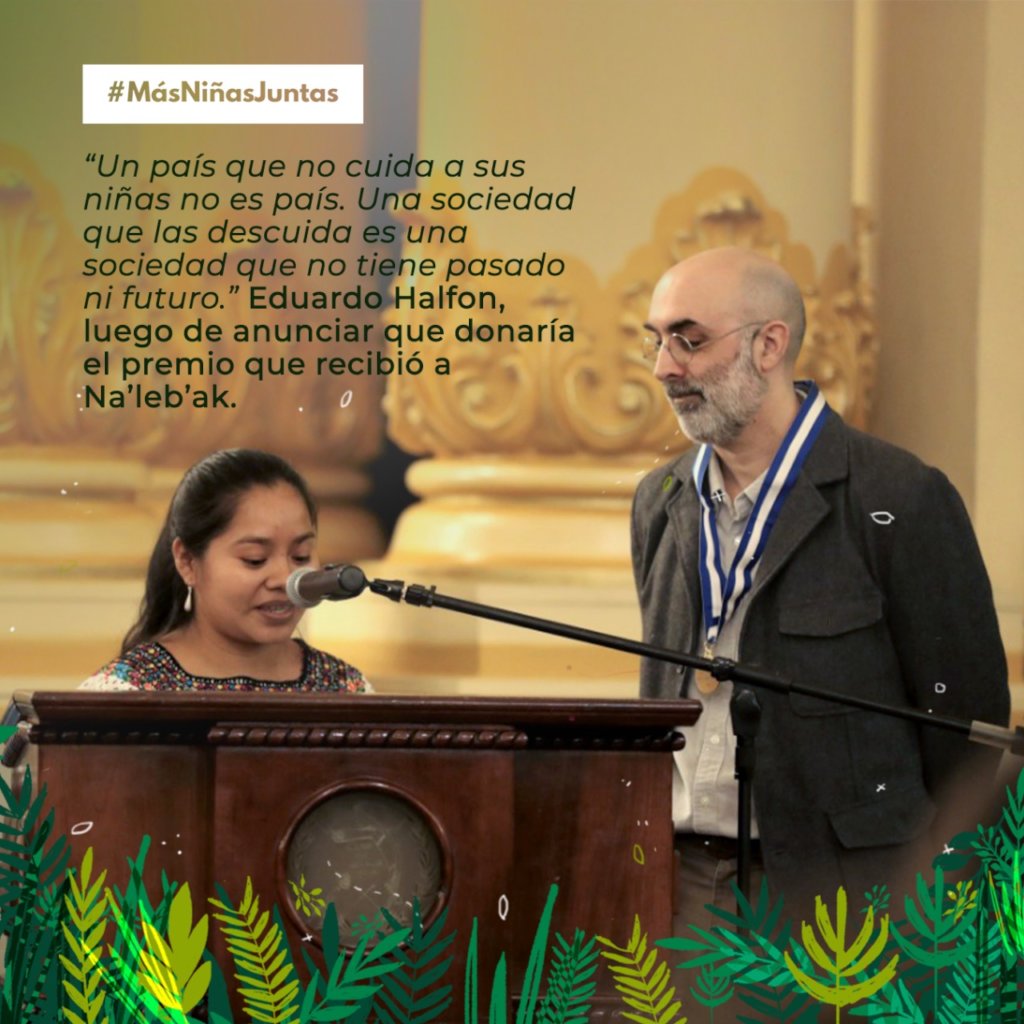 Links: