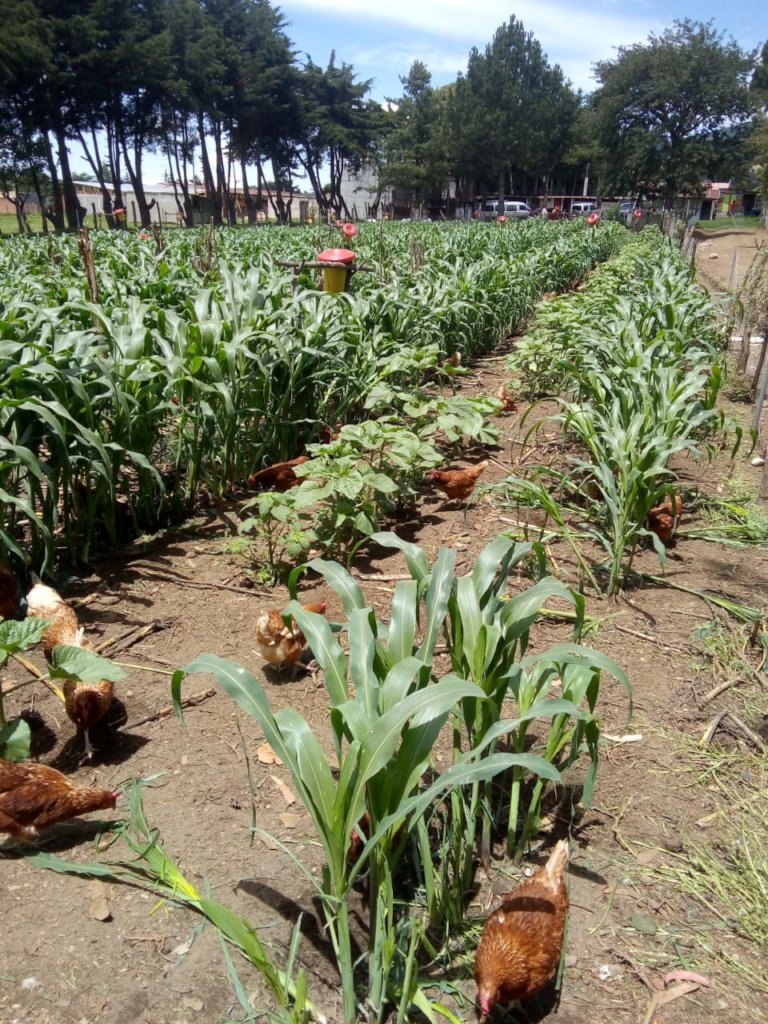 Hi! Today we are really excited to tell you how we have advanced in the past months. But before, we want to thanks you once again for all your support and because you are making our dreams possible.
We are ensuring the future sustainability and success of the project. We conducted an investigation in 12 communities of Chisec, where we concluded that egg consumption is very strong. This allowed us to deduce that it will be valuable and effective to include in our future center the production of eggs. For this reason, we wanted to know more about the process and visited the center of Santa Polonia where they are currently developing and selling eggs. We left very excited and full of ideas on how to implement our own egg production.
We also evaluate with experts possible crops to be sown according to the consumption and land of Chisec. We have obtained a list of 45 possible crops which we will soon reduce to the best options according to price and rapidity of cultivation. These will then be sold to ensure our sustainability but will also serve to create a vivarium that supplies community gardens. We have great ideas and we are preparing ourselves in the best way to make them come true and sustainable through time.
Thank you for your support and trust, for being part of this dream.
---------------------------------------
Hola! Hoy estamos entusiasmadas de contarles como hemos avanzado estos últimos meses. Pero antes, quisiéramos darles gracias una vez más por todo su apoyo, porque permiten hacer posibles nuestros sueños.
Estamos asegurando la futura sostenibilidad y éxito del proyecto. Realizamos una investigación en 12 comunidades de Chisec, donde concluimos que el consumo de huevo es bastante fuerte. Esto nos permitió deducir que será valioso y efectivo incluir en nuestro futuro centro la producción de huevos. Por lo mismo, quisimos conocer más acerca del proceso y visitamos el centro de Santa Polonia donde actualmente desarrollan y venden huevos. Nos quedamos con mucha ilusión e ideas para implementar nuestra propia producción de huevos.
También evaluamos con expertos posibles cultivos a sembrar según el consumo y terreno de Chisec. Hemos obtenido una lista de 45 posibles cultivos los cuales pronto reduciremos a las mejores opciones según precio y rapidez de cultivo. Estos serán luego vendidos para asegurar nuestra sostenibilidad pero también servirán para crear un vivero que abastezca huertos familiares de la comunidad. Tenemos grandes ideas y estamos preparándonos de la mejor manera para hacerlas realidad.
Gracias por su apoyo y confianza, por ser parte de este sueño.