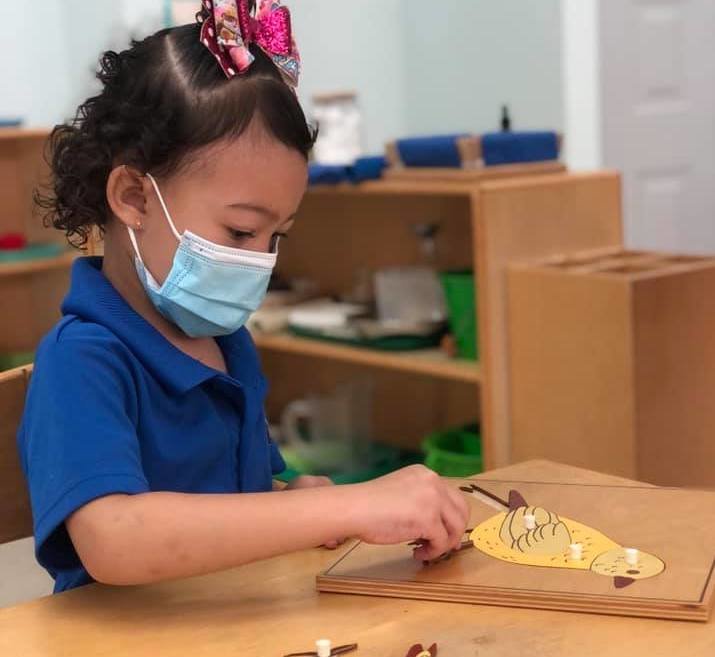 Little by little, kids and youth in Puerto Rico have been gaining back some normality.
Even though the path to going back to school full-time is still long for some, our Montessori communities are making the most to guarantee an excellent education for their students. But after an atypical year, having our young ones in the environment is definitely a cause for celebration.
As a project, Montessori communities are growing, too. In a rural neighborhood in Ciales, people got together to rise up a new Montessori school for their children. This school is like no other for it was born as the first ecological school in the mountains of Puerto Rico.
Meanwhile, in Lajas, the community dreams to finally run with peace their Montessori School of Marine Sciences and Agriculture. The school that has been organizing and working with students in open spaces for more than a year has the strong support of parents, neighbors, and renowned organizations to make it thrive. However, some challenges still need to be addressed in order for it to work with normality.
Because of their nature-focused projects, our friends from Para La Naturaleza are closely supporting both of these schools.
From Instituto Nueva Escuela, we keep supporting our communities in every way we can and celebrate all the Montessori guides and assistants that continue or have completed their certification over the summer.
All of our success is yours, too, because none of the work we do could be possible without your donations. The Montessori project is a game-changer for the island's public education and we are hopeful for it to keep succeeding.
We thank you for being a part of this movement!
Links: