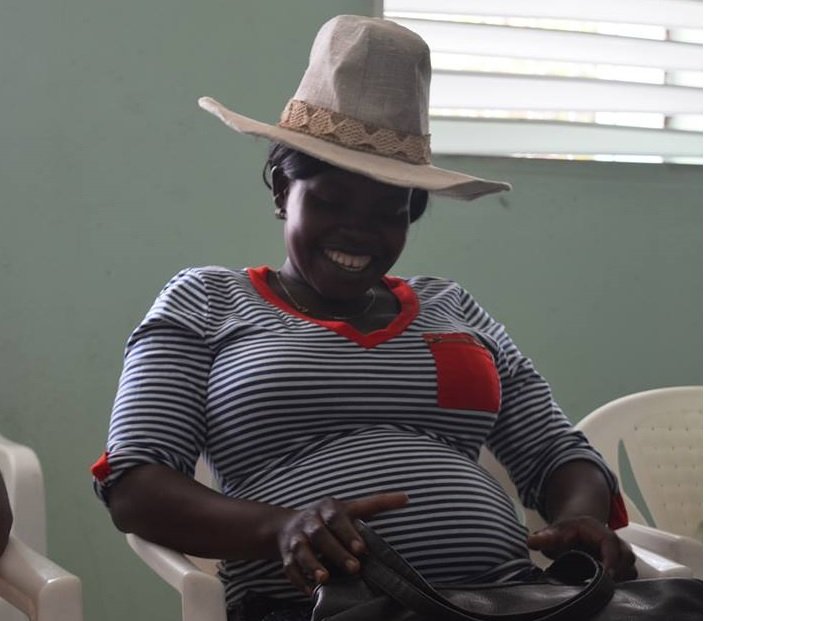 She has a dream
According to the World Health Organization (WHO), Haiti is one of 40 countries with high maternal mortality, with 350 deaths per 100,000 births. To change reality, we must commit ourselves!
In Haiti, access to health care remains problematic, since most private health care institutions have costs that are often inaccessible to the vast majority of the population and some public hospitals operate with lack of equipment. In addition, many pregnant women do not understand the importance of regular visits during the pre and post natal period. On the other hand, the precarious economic situation of many women urges them more to prepare clothes and material care for their babies than to take charge of regularly attending health checks.
Katia, is 19 years old and is waiting for the arrival of her first child. She told us:
« In Haiti, the hospitals do not have this practice to make workshops to inform pregnant women. When we go to the hospital, we received medical consultation, they give us medicines if necessary and we are waiting for the next visit. With the workshops of the volunteers from América Solidaria, I feel safer, I feel that my health and my baby's health count. I wish that all the hospitals in the country could inform pregnant women like this.»
Since 2010, América Solidaria works with pregnant women to help them carry out their pregnancies and stimulate their babies for an integral development. It is not a job we do alone, but a challenge where the participation of all counts. We must continue to work together to help as many Haitian women as possible to have access to direct care and prevention workshops we conducted at Angel Mackenson School, at Wharf Jeremie -Cite Soleil-. Thanks to 26 donors, so far we have been able to raise $ 543 that will help us offer to future mothers in Haiti the right to have a safe pregnancy and take better care of newborns . Join us and together, let's make Katia's wish come true.