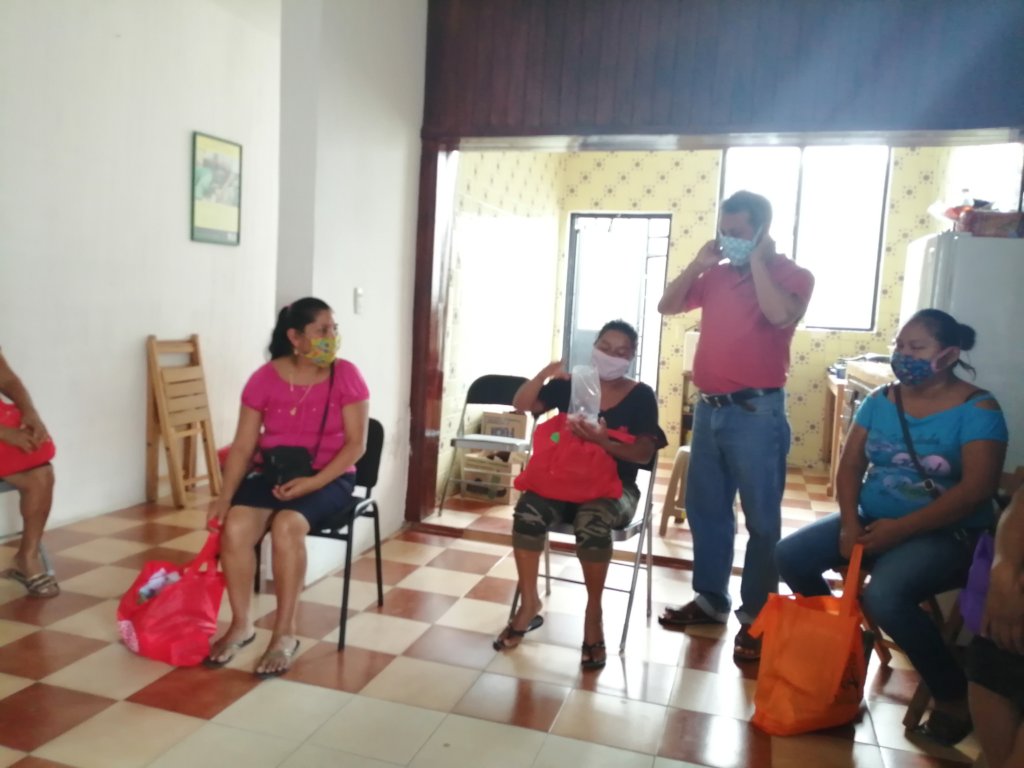 ***English version***
We do not lower our guard against COVID19.
We are grateful once again that you continue to add to the work we carry out through our project, to bring to families in remote communities of the municipality of Ocosingo, Chiapas, cleaning and protection supplies, for the prevention of the new coronavirus.
We have delivered cleaning kits and reusable face masks to 20 families in the neighborhoods of the municipality of Ocosingo, Chiapas, Santa Cruz and Ixtapa Mirador.
A monitoring of the kit of seeds delivered to families has been carried out, which already have production of vegetables and species for family consumption and more deliveries have been made to new families.
We distribute more brochures and flyers on how to prevent the spread of COVID19, the proper use and washing of the mask.
During the delivery of the kits, as well as the monitoring of the family gardens, the team sought to comply with the recommended prevention measures.
Thank you all very much for being part of our activities, for your donations, since this way it is possible to carry out our activities and continue helping those who need it most.
We invite you to visit our other projects in https://www.globalgiving.org/donate/61768/xilotl-asociacion-para-el-desarrollo-social-a-c/
***Versión en Español***
No bajamos la guarda ante la COVID19.
Agradecemos una vez más, que se sigan sumando al trabajo que realizamos a través de nuestro proyecto, para llevar a las familias de comunidades lejanas del municipio de Ocosingo, Chiapas, suministros de limpieza y protección, para la prevención del nuevo coronavirus.
Hemos entregado kits de limpieza y cubrebocas reutilizable a 20 familias, de los barrios del municipio de Ocosingo, Chiapas, Santa Cruz e Ixtapa Mirador.
Se ha realizado un monitoreo del kit de semillas entregadas a las familias, las cuales ya cuentan con producción de vegetales y especies para el consumo familiar y se han realizado más entregas a las nuevas familias.
Repartimos más folletos y volantes sobre cómo prevenir el contagio de la COVID19, el uso y lavado adecuado del cubreboca.
Durante la entrega de los kit's, al igual que el seguimiento de los huertos familiares, el equipo buscó cumplir con las medidas de prevención recomendadas.
Muchas gracias a todos por ser parte de nuestras actividades, por sus donaciones, ya que así es posible realizar nuestras actividades y seguir ayudando a los que más lo necesitan.
Te invitamos a visitar nuestros otros proyectos en https://www.globalgiving.org/donate/61768/xilotl-asociacion-para-el-desarrollo-social-a-c/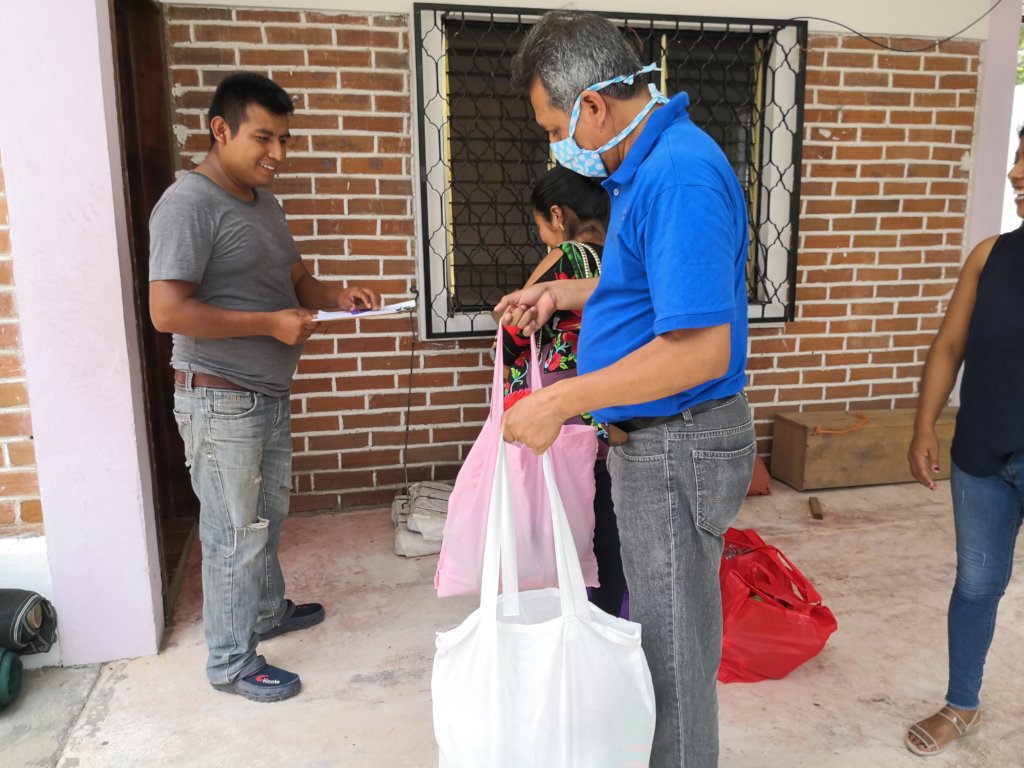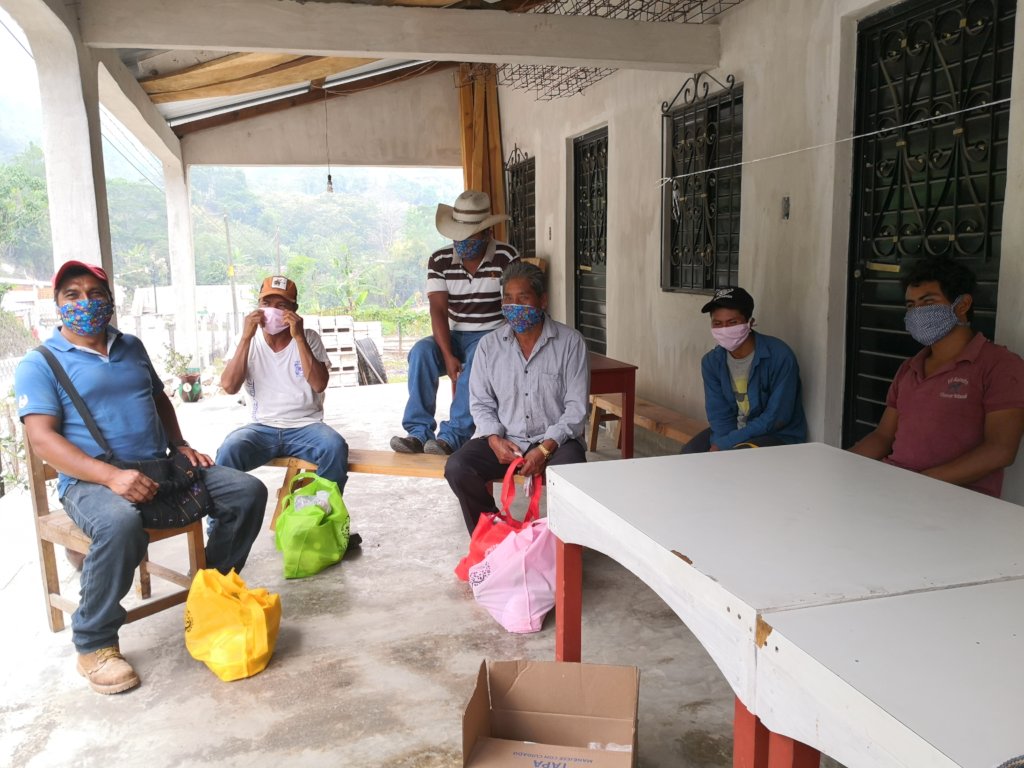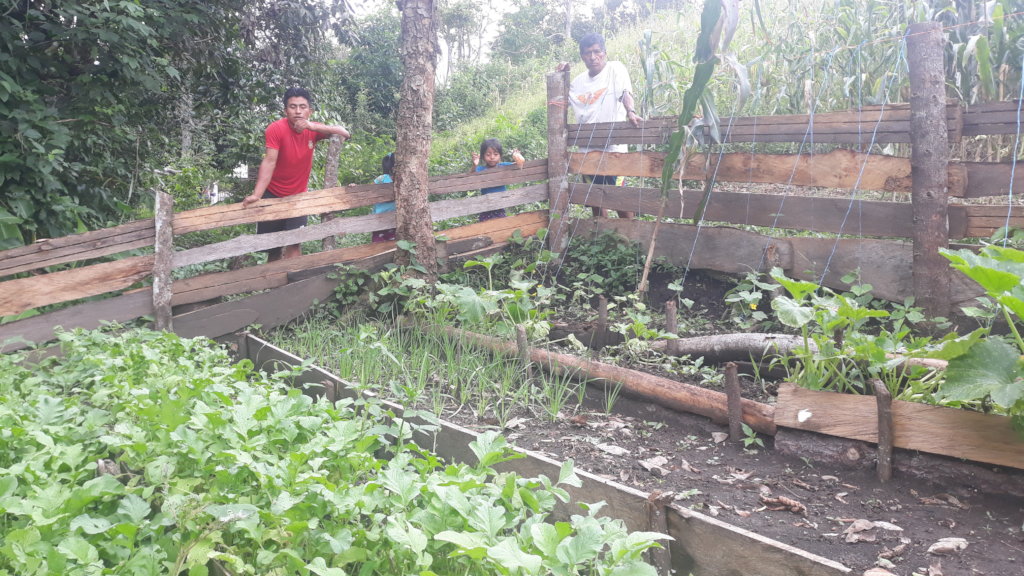 Links: